Supernatural Disc Golf – Canadian Nationals
Supernatural Disc Golf – Canadian Nationals
Wednesday, July 1, 2015 - 12:53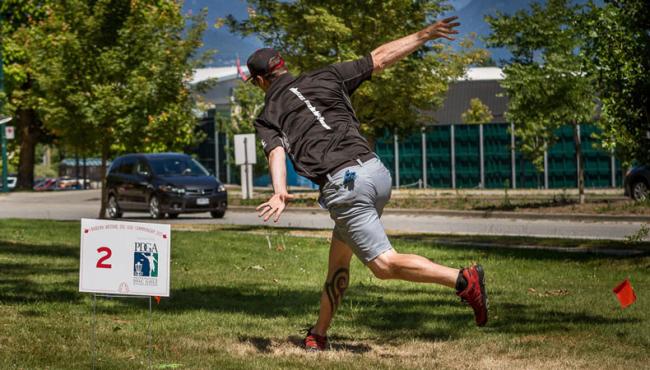 Story By: Brian Hoeniger #4022, PDGA Canada Manager
Cover Photo: Jason Carr #51083, MPO Winner
182 players took a DISCtinctly shrewd decision earlier this year when they registered for the 2015 Canadian National Championships in greater Vancouver, British Columbia. Held from June 19th to June 21st, this Pro A-Tier & Amateur B-Tier event delivered way beyond expectations by providing those savvy hucksters with what can aptly be described as a supernatural disc golf experience.
Beyond the local BC shooters, and strong contingents from nearby Alberta, Washington and Oregon states, the most Canucks to ever journey cross-country came from southern Ontario, Quebec and faraway Nova Scotia to compete in their national championship.
The event was held on five courses: Garibaldi Springs – a championship level track on a ball golf course up the Sea to Sky highway in Squamish; Grouse Mountain – reached by cable car and featuring ski slope fairways and amazing vistas of the city; a temp layout in close to downtown Queen Elizabeth Park where the Pros and Advanced finals were held on Sunday, and 2 shorter courses – Langley Passive Park and Quilchena - where the lion's share of the Am battles took place.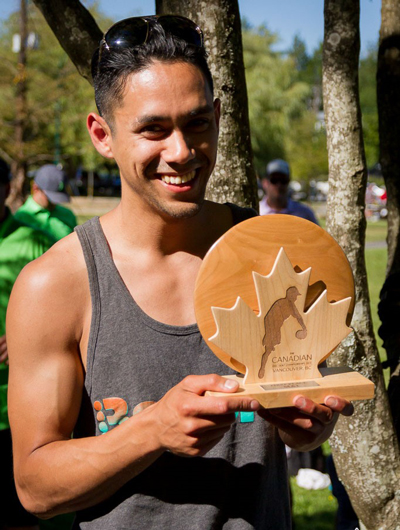 The festivities were hosted by BC Disc Sports, heart and soul TD Craig Sheather #17957, fellow course directors Leanne Fulton #27048 and Iain Warren #57519, with disc golf clubs from across the province contributing to the fabulous sponsorship.  The gods of weather were also in the house, delivering us lots of summer solstice sunshine.
Including the generous player packages and the cool engraved wooden disc trophies, the overall payout exceeded 200% of entry fees, with the pros vying for a purse of $14,450 and the Ams receiving a king and queen's ransom of merch.
On behalf of PDGA Canada it was an honour and a privilege to spend a few days working with you and to witness the action in this hotbed. No longer is BC one of the best kept secrets in our sport, it has in fact become the leading edge of disc golf in Canada.
You can find all the winners, round by round scores, and the preliminary player ratings on the 2015 Canadian National Championships results page. And for those of you who were teeing off elsewhere, make sure you mark Vancouver as a must play destination on your calendar!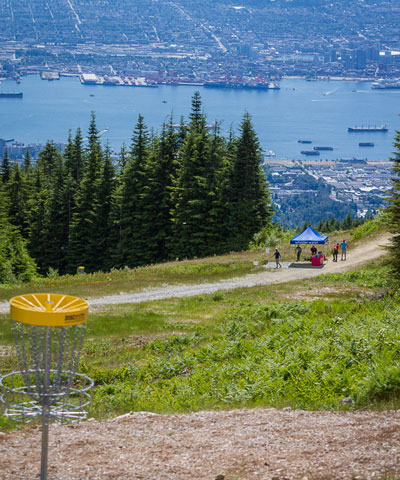 Comments
Epic courses... amazing golf... will be remembered!