St. Jude Disc Golf Charity Invitational
St. Jude Disc Golf Charity Invitational
Invitations sent. Registration open!
Tuesday, March 3, 2015 - 12:42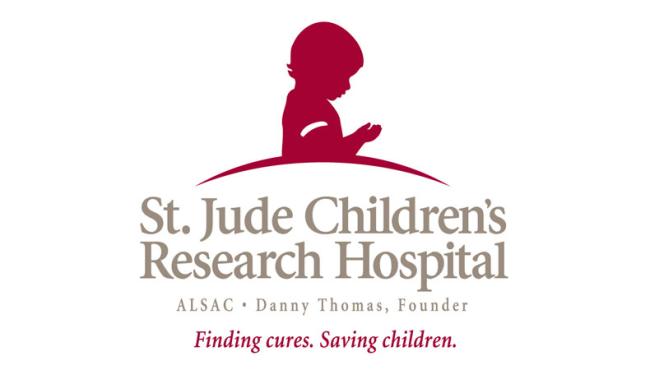 Excitement within the sport of disc golf continues to build for the St. Jude Disc Golf Charity Invitational to be held on May 22-24, 2015 in Seaside, California. The PDGA has been working furiously behind the scenes with the St. Jude event committee on planning and preparations and we are very pleased to announce today how you can be a part of this epic event.
Eligibility
The field of the inaugural St. Jude Charity Invitational has been capped at 296 players and all professional and advanced amateur divisions will be offered. If you were a current member of the PDGA either of the past two years with a current rating of 900+ for women, or 1000+ for men, then you should have received an invitation today at the email address you have on record with the PDGA office. 255 players met this ratings based criteria including 60 women and 195 men, and will have one week to register and claim their spot before registration is open to all current PDGA members on a first come, first served basis on Tuesday, March 10 at 12 noon (PST). This event is sure to fill fast so please do not delay in registering.
Tue, March 3 – Tue, March 10 (12 noon PST)
Event Registration Open to Invited Players Only
Tue, March 10
Event Registration Open to All Current PDGA Members
Fundraising
A unique aspect of the tournament is that each and every competitor will be raising funds for the children at St. Jude Children's Research Hospital, by means of a personal online fundraising portal that will be established when they register. Competitors will be asking friends, family and sponsors to support them in the event by making a donation to the hospital. Fundraising teams can also be established by anyone, so look for clubs, manufacturer teams, and other random groups to join forces to see which team can raise the most money for our charity. The PDGA Board and Office staff has already established a team and are challenging all other teams to match or beat our fundraising goal of $5,000. Incentive gifts can be earned by individuals who reach certain fundraising levels and prizes will be awarded at the event to the top individual and team fundraisers, who will be recognized for their efforts.
If, for some reason, you are not able to compete in the tournament as a competitor, you can still be an active participant in the event by registering as a non-competing fundraiser, volunteer, or simply making a tax-deductible donation. This is a unique and rare opportunity for PDGA members and disc golfers around the world to join together and put our best foot forward to demonstrate what our sport is capable of accomplishing. If every one of our 25,000 active members would each commit to raising only $40, our sport could present a check to St. Jude in the amount of $1 million. Imagine the number of kids' lives that would be affected in such a positive way with that gift, and imagine also how the image of our sport would be perceived.
The fundraising registration option is now open to all non-players.
Courses
Two very challenging 18-hole disc golf courses have been designed on the beautiful Bayonet Golf Course overlooking Monterey Bay by a team of very talented course designers. An ultra challenging elite level layout coming in at 10,686 feet and par 63 has been designed by Jussi Meresmaa #14600, and will be played by Pro Open Men and Women, as well as Pro Masters and Grandmasters. The second course was designed by a team of talented local designers under the direction of Scott Keasey #19655, of DGA, paying homage to the rich disc golf history in the central coast region of Northern California. These designers include world champion, Jon Baldwin #18114, Merle Witvoet #5175, and Disc Golf Hall of Famers, Jim Challas #160 and Tom Schot #3303. Their course comes in at 8,725' with a par of 62.
Media
The St. Jude Disc Golf Charity Invitational will be taped and post-produced for television broadcast on the Emerging Sports Network. Additionally the event will also be covered by PDGA Media and many other media outlets, both within and outside of our sport. Competitors will be held to the highest standards in terms of rules, etiquette and the dress code and there will be zero tolerance in regards to unacceptable behavior. As representatives of our sport and guests at the Bayonet & Black Horse Golf Club, all competitors will be expected to act professionally at all times and to project a professional image by wearing your Sunday best on all days in terms of clothing and attire.
Competition
The format of this 3-day event will be unique due to the unique challenges inherent in hosting a tournament on a traditional ball golf course. Because the temporary courses cannot be set up until the Thursday evening preceding the event, Friday, May 22 will be a practice day allowing all registered competitors to play a pre-scheduled practice round with tee times on the one course they will be playing in the event, before a mandatory players meeting that night. All competitors will then play one round on Saturday and one round on Sunday with 10-minute tee times for a total of 36 holes.
The event is sanctioned as an XA-Tier so the pro payout will meet or exceed A-tier standards. The amateur side of the event will feature a "True Amateur" format similar to the Am Worlds, meaning all players will receive a very nice player's package with a value exceeding their entry fee, and the top 3 in each division will receive a trophy and recognition at the awards ceremony.
The real payout or payoff will be the experience of playing the game we all love on a magnificent venue overlooking Monterey Bay, all while representing our great sport in raising funds for the kids at St. Jude Children's Research Hospital. They are the primary reason for this event!
For more information on this epic event visit: http://stjudediscgolf.com