The Southeast Junior Championships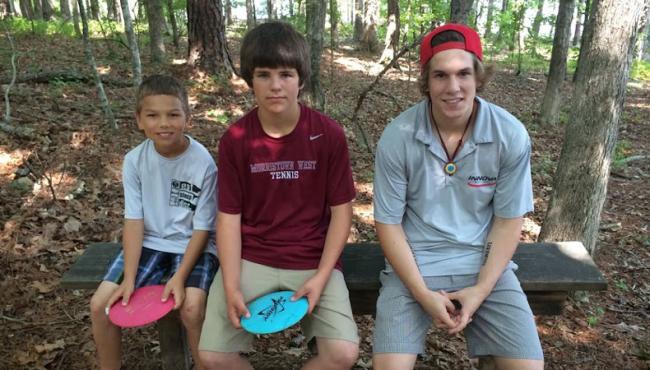 Has this ever happened to you? You've just finished a round, feeling pretty good about yourself and your score, only to find that some kid who doesn't even look old enough to throw a disc played in your division…and beat you? If this were 20 years ago, the number of people who said yes to that question would be pretty slim. Anymore, not so much. Like most other activities in life, starting out young is often a huge advantage.
As each year passes, more and more younger players are hitting the courses. In PDGA terms, anyone 19 years or younger during the calendar year can compete in the age-protected Junior divisions. As of June 25, 2014 there are roughly 1150 active PDGA members that fall into that category, comprising a total of about 6% of the 20,500 or so active members.
What's even more impressive is how many of these kids are not only competing, but competing and finishing events with extremely impressive round ratings. The Juniors that have already competed in sanctioned events in 2014, thus establishing a player rating, have stats that are fairly mind-blowing.
| Number of Juniors | Player Rating |
| --- | --- |
| 7 | 1000 or above |
| 32 | 970-999 |
| 124 | 935-969 |
| 143 | 900-934 |
With all of that being said, we'd still love to see more Juniors out playing disc golf, be they sanctioned events or just casual rounds with their friends and/or families. Here at the International Disc Golf Center, we're hosting our very first Juniors-only tournament, the Southeast Junior Championships, on Saturday July 12th. This trophy-only event is the first of its kind in the area, offering only Junior I, Junior II, Junior III, and Junior IV divisions.
Free Entry Contest
Want to play in the event for free? Thanks to a sponsorship from Discstalker.com and Georgia State PDGA Coordinator Keith Johnson #10444, the IDGC is offering ten different juniors the chance to have their entry fee paid in full. All you have to do is submit a picture of yourself playing with a short paragraph about why you love playing disc golf. That's it. It's that easy! Parents, friends, and other family members are encouraged to help with the essay.
Send the paragraph and the picture to [email protected]. If you're entry is selected as a winner, the tournament director will contact you to give you the good news!
The entry fee is $30, regardless of division, and registration is available online. The fee will include a hefty players pack, CTP prizes, lunch, games, and of course, trophies for the winners. Check out the registration page on DiscGolfScene.com for more info. We hope to see you there!