Registration Opens for 2017 WFDF World Team Championships
Registration Opens for 2017 WFDF World Team Championships
Tuesday, March 7, 2017 - 17:55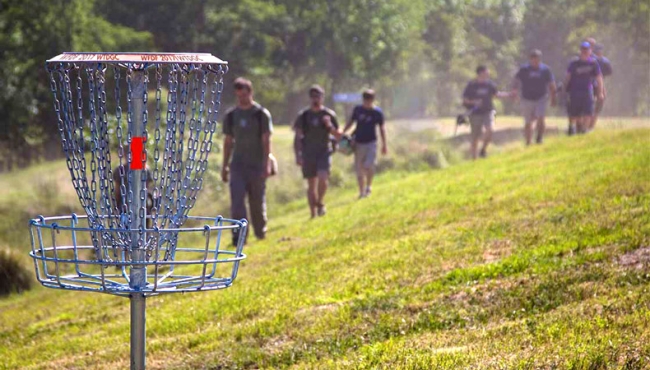 Registration is now open for national teams interested in participating in the 2017 WFDF World Team Disc Golf Championships (WTDGC), which will be held August 23-26 in Colchester, England, and hosted by DiscZoo. Teams must be submitted by national disc sports federations who are World Flying Disc Federation (WFDF) members, or by the national disc golf association for countries where disc golf is not part of a national disc sports body or a direct member of WFDF. 
Following the successful debut of this event in 2016 in Vancouver, Canada, when USA won gold, New Zealand silver, and Japan bronze, WFDF is aiming to attract as many 24 countries to compete for the chance to be crowned World Team Champions this year. Reflecting the event location, most of these teams are likely to represent European nations, but it is hoped that teams from North America, Asia and Oceania will be able to make the journey to England and vie for the medals.
Each team must send a minimum of 6 players: 3 Open Men, 1 Woman, 1 Masters aged or older player, and 1 Junior. In the case of countries who are unable to meet all of these criteria, because, for example, they are not able to field a Junior, the event is offering a dispensation clause whereby a player below a certain ratings threshold can be substituted in place. You can find lots more information about the event and its unique format in the 2017 WFDF WTDGC Bulletin and/or on the offiicial event website, www.2017wtdgc.uk.
WFDF and the PDGA have agreed that the PDGA will sanction this event at the XA tier level. While it had been hoped that the World Team Championships could be awarded XM (Major) event status, as it was in 2016, there were some key differences between the 2 organizations regarding the vision of the event that resulted in this compromise. For more insight into these issues, please see the WFDF-PDGA position statement on the WTDGC.
The PDGA wishes WFDF, DiscZoo and the Tournament Organizing Committee (TOC) all possible success in the organization and delivery of the 2017 World Team Championships, and looks forward to collaborating with future editions of this prestigious event.