Last Call for State/Provincial Candidates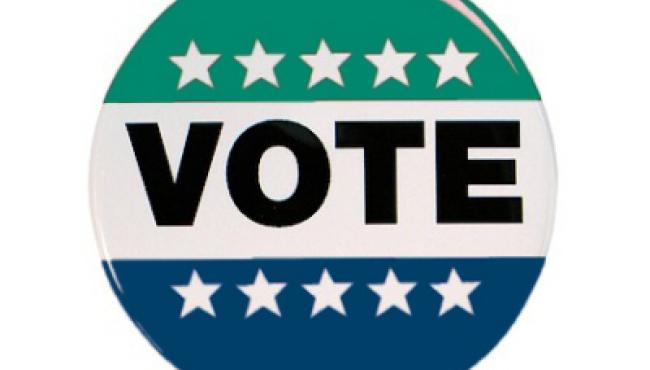 As summer draws near it is time to prepare for the annual PDGA elections and the call for candidates. This year the elections will take place from July 1 to July 31, with the elected candidates assuming office as of September 1, 2013. The 2013 PDGA Election will be held on-line, with members casting their ballots at an independent election service website. 
Voting Procedures
During the first week of the elections all current members for whom the PDGA has an email address on file will receive an email from the election service with their PDGA online election instructions including their individual ballot. All members whose email bounces back or who do not have an email address on file, will be mailed a postcard with their on-line ballot instructions. On or about July 20, all members with valid emails who have not yet voted will be sent an e-mail voting reminder. Those members who do not have any access to a computer or internet capability will also be able to contact the election service to request a mailed paper ballot. Provided this request is received no later than July 20th, a ballot will be mailed to the member.
State and Provincial Coordinators
The State and Provincial Coordinators represent more than 50 key PDGA volunteer positions. Each year 50% of US State and Canadian Province Coordinators are elected. Each member's on-line ballot will only display the Coordinator race for their home state or province. If your state or province is not included in the list below, it will be on the election ballot next year. Here is the list of responsibilities for the SC position:
Represent the PDGA in a positive light and professional manner to members, clubs, agencies, and communities in their state or province.
Work with tournament directors and clubs within their state or province and in adjoining areas to schedule PDGA tour and other disc golf events.
Serve as state/provincial liaison to the PDGA tour manager, in coordinating the tour schedule and in addressing and resolving tour event issues.
Collect information, either personally or by delegating to individuals or clubs, for the PDGA Course Directory and the Course Evaluation system.
Promote PDGA memberships, and PDGA programs such as the Affiliate Clubs program, tournament sanctioning, Disc Golf Foundation, and EDGE to the members and potential members in their state or province.
Provide feedback on the annual Tour Standards to the PDGA Tour Manager.
Coordinate state qualification for events such as the USDGC, USADGC, and other qualified-entry tournaments.
Vote for and recommend candidates for select annual PDGA Awards.
Other duties as determined by the SC's, the PDGA Board and staff.
2013 State/Province Elections
Here is the list of coordinator positions up for election this year. Terms for these positions will be September 1, 2013 - August 31, 2015 unless otherwise noted.
Alabama
Alberta
Arkansas
Armed Forces Overseas
California (North)
Colorado
Delaware
Georgia
Idaho
Indiana
Kansas
Louisiana
Manitoba
Minnesota
Missouri
Nebraska
New Hampshire
New Mexico
North Carolina
Ohio
Ontario
Pennsylvania
Quebec
Rhode Island
Saskatchewan
South Dakota
Texas
Vermont
Washington
Wisconsin
Please join us in extending thanks and appreciation to all past state and provincial coordinators for their voluntary service to the PDGA and disc golf. Many of these key contributors will be seeking re-election, many others will be seeking election for the first time.
Submitting Your State/Provincial Coordinator Candidacy
If you are interested in running for the Coordinator position in your home state or province, download a Candidate Biography Questionnaire. This form may also be requested by contacting the PDGA office or calling (706) 261-6342. The completed form must be returned to the office along with a candidate statement no later than June 21, 2013.
Please Vote!
When you receive your ballot in July, please take a few minutes of your time to complete and submit your ballot. In doing so not only are you fulfilling one of your basic rights and responsibilities as a PDGA member, but you are also demonstrating that the work performed by these our core volunteers is important and worthwhile, both for you personally, and for the PDGA and disc golf as a whole.
Thanks very much for participating in the 2013 PDGA Elections!
For additional information on the 2013 PDGA Election process, visit http://www.pdga.com/elections