On With the Show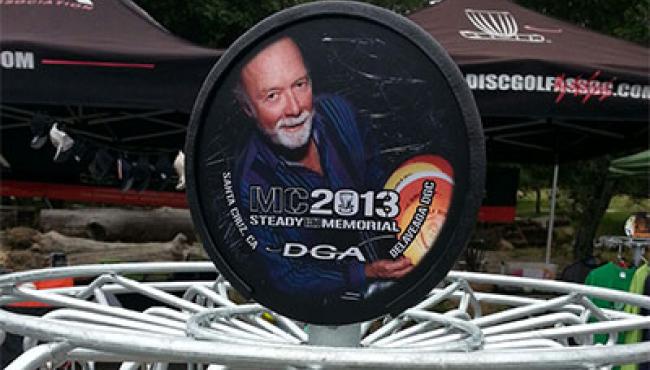 The 2013 National Tour Elite Series presented by Vibram Disc Golf continues today in beautiful Santa Cruz, CA as the the "Steady" Ed Memorial Masters Cup kicks off at the world famous DeLaveaga Disc Golf Course. DeLaveaga, home of the 2011 PDGA Disc Golf World Championships, is an incredible course. It is as asthetically pleasing as a course gets, but with it's beauty comes a potential for peril. Treacherous drop-offs along the sides of fairways, poison oak in the rough, roll-away possibilities on seemingly every green, and steep elevation changes can and will challenge even the best players in the world.
Paige Pierce and Sarah Hokom are tied with 191 points after the first 2 National Tour Elite Series Events, with Catrina Ulibarri right on their heels at 184. Paul McBeth holds a 6.5 point lead over Ricky Wysocki with 190 points, with Nikko Locastro and Will Schusterick right behind them. Paul Mcbeth and Sarah Hokom won this event last year and are surely looking for a repeat.
DeLaveaga was designed by Tom Schot and is maintained by the DeLaveaga Disc Golf Club one of the oldest and most successful clubs in the world. The course attracts an average of nearly 50,000 visitors annually and that number continues to grow every year. A big thank you goes out to DGA for sponsoring the event, and of course we should all take a moment to remember the man who this tournament is named after, "Steady" Ed Headrick.
Follow the action this weekend with live scoring at pdgalive.com and play-by-play coverage on Twitter from @PDGAlive.  We wish good luck to all the competitors...they're gonna need it!