Nonstop Disc Golf Tour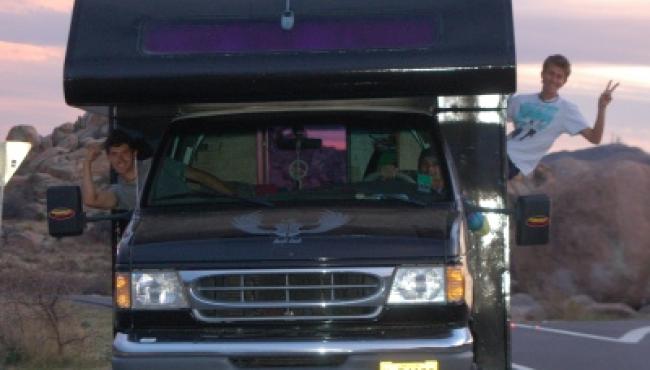 NonStop is bringing an innovative approach to disc golf tournaments.
By Dave Feldberg PDGA #12626
Traveling the world playing nonstop disc golf for the last 15 years, I've met many players, promoters, and disc golf enthusiasts.  I have seen hard work from various people trying to excel our sport in their own communities and at the national level.  There have been great moments, and great relationships developed between pros and the disc golf community but I have noticed a trend that is disconcerting to me.
The tournaments I've attended seem to have a separation between the traveling players and the people who make it happen. Running a good tournament requires volunteers that give up time without pay to give the best tournament experience possible.  They give trophies, prizes, and money and the only thing they get in return are complaints and negative comments when all they want is a smile or a positive word like thank you.  I've been a traveling professional for the last decade and I've had the privilege of attending many good tournaments and seeing our best volunteers at work. There has become a sense of entitlement that the players (including myself) are portraying on the local clubs and volunteers. Now is time for the touring pro to continue to give back to the disc golf community in other positive ways.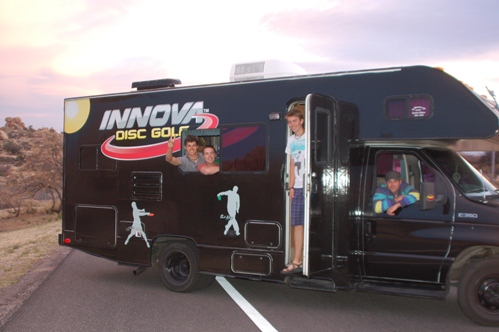 We have come up with a great and educational solution. Some of the top pros and I have joined together and developed the NonStop Disc Golf Tour.  We want to come to your town, do all the work, teach the entire club and local players, and entertain by demonstrating our skills.  We'll make it as easy for you as possible by eliminating pre and post tournament responsibilities by doing them for you. Also, our events will bring $20,000 plus dollars into each community we attend. Imagine coming out, playing disc golf, enjoying the coaching, friendships and going home and relaxing.  That's right --- relaxing.  You won't have to do any paperwork or any tedious tournament director responsibilities.  You will finally get to be part of the storytelling and the memories.We want to schedule at least 15 stops this year.  If there is not a tournament within 500 miles and not within a month of any club events, on a weekend --- we would love to add a PDGA sanctioned event to your schedule.
NonStop events will add interaction with some of the top professionals, thus adding to the overall disc golf experience.  The format is as follows:
The event will be sanctioned by the level of turnout and added cash available on the tour.
Tournament will start on Saturday morning with an 18 hole round of disc golf.
The round will be followed by a provided lunch and a 2 hour clinic on driving and approaching by the World's top professionals.
The tournament will conclude on Sunday with an additional 18 holes, a provided lunch and a 1 hour putting clinic by the same professionals.
Finally, there will be a Final 9 hole skins match so that people will observe the top professionals competing on your local course.
The event will have 125% payback to the AM divisions.
Minimum of added cash to the PRO'S in accordance with PDGA sanctioning level.
Players will receive personal training from our professionals providing a personal and hands on experience.
NonStop disc golf will arrive to the host city in advance of the event.  We'll meet the hosts, prepare the course, and promote the event to the local media and community. All event information will be provided to the local schools, malls, other courses, and the PDGA.  We have scheduled four events in the first month of the season in Taos, New Mexico (03/10 and 03-11), Austin, TX (3/24 and 3/25) Knoxville, TN (04/01) and Nashville, TN (4/7).
We want to come to your area and share our years of combined experience and knowledge of well run tournaments.  Please contact us at [email protected] to schedule your event or we will contact you if we have interest in your town.
Our mission statement is to promote disc golf through youth awareness, education, and professional events to progressively change disc golf from not just a casual and recreational activity but into a competitive mainstream sport while maintaining the history, integrity, and character of the game we love.  We look forward to hearing from you to schedule your event.
To keep up to date with the NSDG Tour with blogs, pictures, and product from their tour, visit nonstopdiscgolf.com.