Nikko and Jussi Share Day One Lead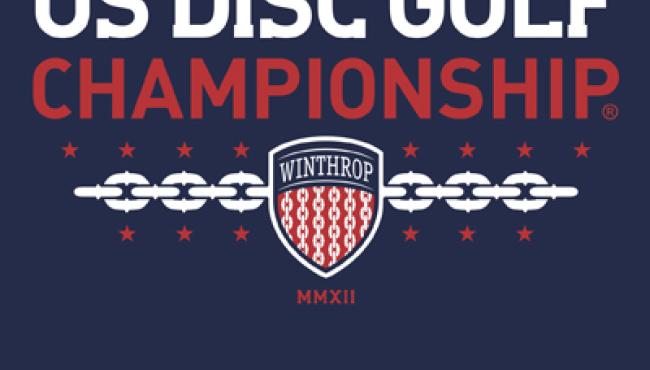 Feeling even more like an all-star event, the USDGC Open Flight's Round 1 – full of big-name groupings – did not disappoint with many players going low, real low. The lowest were 2009 US Champ Nikko Locastro and Finland power house Jussi Meresmaa at 56 (-12).
Others with good showings included Monday qualifier Josh Anthon and Brent Hambrick Memorial champ Ricky Wysocki at (-11). 3-time US Champion Barry Schultz, 2005 US Champion Dave Feldberg, and Matt Orum all finished at (-10).
Locastro wants to add 2-time US Champion before his name and if he keeps up his pace, he just might.
Nikko had a decent start, then caught fire down the stretch with an eagle on hole 12 followed by birdies on holes 13 through 17. It wasn't until the final hole when he took his foot off the gas.
"I didn't want to throw away strokes after playing 12 through 17 perfect," said Locastro.
Finishing a strong 4th in 2010, Meresmaa is looking to be the first European to take the Championship. He bogeyed the first hole, then made up for it with 10 birdies and an eagle the next 12 holes.
Playing with his son, Niko, as his caddy for the first time must have brought him luck.
"In general it was probably the best round I've ever played here," said Meresmaa, in his 9th USDGC.
He said he was in such a rhythm that it felt easy at times.
Instead of mixing the flights for the first round as originally planned, the two flights were separate with the Open Flight teeing off first. The pleasant conditions and softer OB rule, which acts similar to throw and distance but without tacking on a penalty stroke, gave players the green light.
If scores are like this for the rest of the week, players believe phenomenal performances will be needed to win. "To cash in this tournament, you're gonna have to shoot world class 1030-rated disc golf," said Feldberg, who felt he shot a respectable 58 (-10).
Performance Flight:
Jared Neal of Alabama leads the Performance Flight after he shot an impressive 61 during round 1 that was 13 under his projected score.
Neal said staying relaxed for the round helped him to stay within the ropes and have fun.
"Just coming to this tournament is my prize," said Neal, who is treating this trip to Rock Hill as a birthday present. Neal was also the Daily Performance Winner for round 1.
Other top performers in round 1 include Kevin Tritten of North Carolina, who beat his projection by 9, Juho Rantalaiho of Finland, Roman Korol of Illinois, Austin Krise of Pennsylvania, and Kyle Maute of Colorado who all shot 7 strokes better than their projected.
Not everyone played as well as the leaders, but most would agree they enjoyed themselves on the course. For Hawaiian Thomas Logan it was just another day in paradise after shooting a 74, five over his projected. "It was a beautiful day for golf … Awesome," said Logan, adding it was quite a sight to see Winthrop after many hours of traveling.
Clayton Nash of Mississippi, who shot 5 below his projected 70, was pleased he was able to hang tough with his round after two OB's on the front nine. "By saving par it allowed me to keep pressing on," said Nash, who finished top ten in the 2011 Performance Edition and cashed in 2009 as well.
Corey Westfall of Florida was disappointed in his round and was hoping to correct the mistakes for the upcoming rounds. Mickey Pennington of Kentucky felt the same way, but he said he still had a blast on the course.
Will Lewis of Virginia shot 9 over his projected 77, but his biggest memory of the day came from a 125-foot birdie on Hole 12. "The group was of course awesome to me and high-fived the heck out of me," he said. Lewis said he's a more competent woods player, but he loves being tested on what he calls "the toughest course anywhere."
Written By: Todd Harrell
Photograph By: Doug Adams