Waterloo Disc Golf Classic Among the Longest-Running Disc Golf Tournaments
Waterloo Disc Golf Classic Among the Longest-Running Disc Golf Tournaments
Friday, January 31, 2020 - 09:58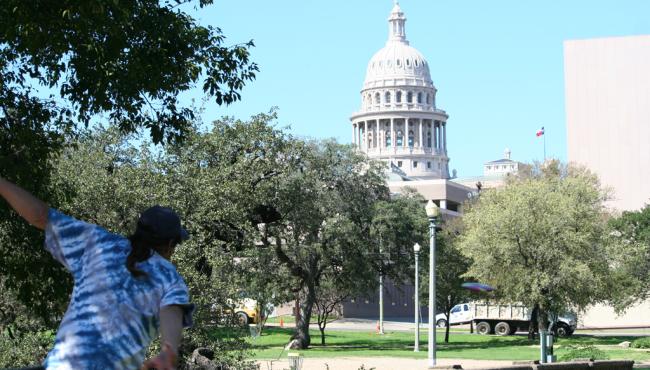 We all know that Austin, Texas, is a quirky city, and proud of it. 
It is home to scores of live music venues and a slew of mainstream events, including the celebrated SXSW festival. Among the city's less well-known attractions are the only nude beach in Texas (on Lake Travis), a junk museum and a wide choice of breakfast tacos. 
This laid-back vibe makes the city a natural fit for disc golf, a sport that evolved from the hippie culture in Southern California. It also helps account for the Waterloo Disc Golf Club, its 647 members and one of the sport's most innovative club-sponsored events: The Waterloo Disc Golf Classic. 
Founded in 1978, the classic ranks among the longest-running disc golf tournaments in the world. It was first played in Waterloo Park, an intimate downtown green space just a block from the Lone Star State's capital.
In 2002 the park, well ... met its own Waterloo when it was closed due to construction. The club packed up its baskets and moved the event to the historic Hancock Golf Course, once home to legendary golfers Ben Crenshaw, Tom Kite and Harvey Pennick.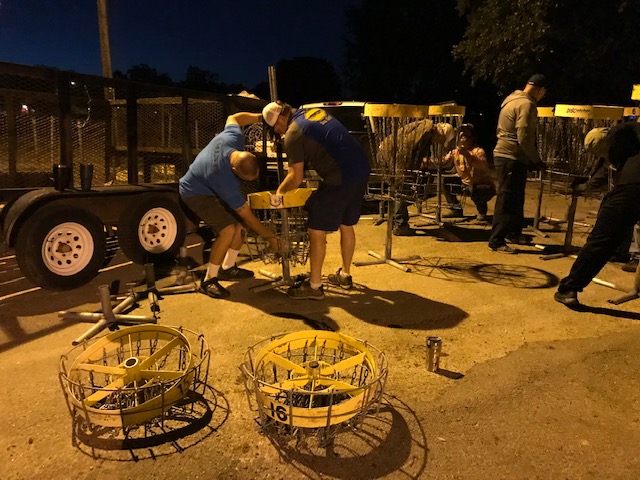 By then the tournament had acquired a new moniker: the Father Dave Mc-C-Note Challenge. According to club President Gordon Kelley, it was named—with the help of a little Crown Royal—for former club member and tie-die master David Tayloe (aka Father Dave) and the $100 entry fee. 
Here's how the tournament works. Entrants for the singles event pony up a check or money order for $100 to reserve one of the 180 spots in the singles tournaments. After deducting for the entry fee, ace pot and ring of fire, the remainder goes to the charity. More than 200 doubles teams also play.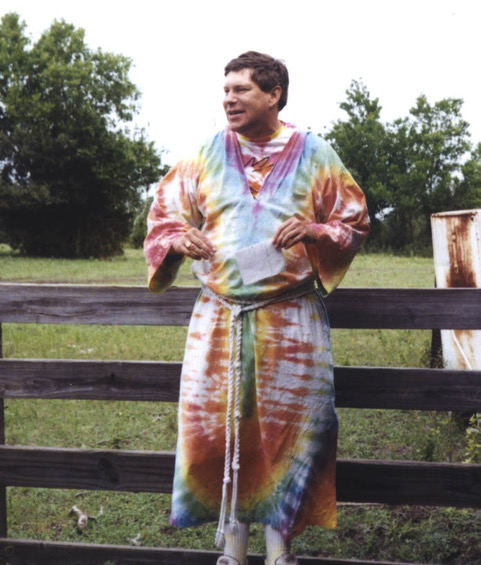 A day or so before the event, part of the golf course is temporarily transformed into two 18-hole disc golf courses. The tournament is played over a weekend, with doubles on Friday and three rounds of singles on Saturday and Sunday. It sells out every year. 
Everyone from young couples to children to singles to seniors fling discs, rattle chains and enjoy a family affair that sounds like it's named for a rapper, is played on a golf course and reflects Austin itself.
To date, the event has raised a total of $146,400 for the local Ronald McDonald House, allowing families to stay close to their hospitalized children.