Still Plenty Of Challenge To Changed Waco
Still Plenty Of Challenge To Changed Waco
A look ahead to this weekend's DGPT stop
Thursday, March 12, 2020 - 12:37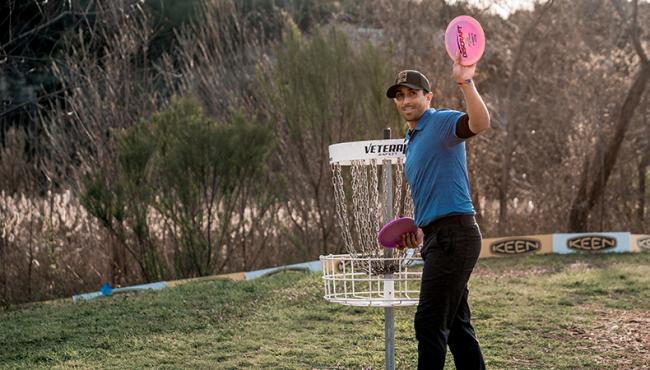 The Beast at Brazos is back. 
The Waco Annual Charity Open, the second stop on the Disc Golf Pro Tour, returns for its third year. The heralded Brazos Park East course has seen some small, but significant changes, the most obvious of which is a change in the course par. Last year's course weighed in as a par-67. This year, it's a par 64.  
"We had already wanted to change the par previous to last year's event," explained Tournament Director Ryan Draper. "The decision to not change was only due to having so many assets in place already with the 67 par. Our goal was always to change to 64."  
"Hole 18 is the [change] that I'm most excited about," said course designer Joey Harrell.  "I actually shorted that hole by about 20 feet, moving it closer to the water. No crazy changes, just trying to make it as good a course as possible."
The field is headlined by two five-time PDGA World Champions, Paul McBeth and Paige Pierce. McBeth stole the show in 2019 with a historic 18-under-par performance and ended up winning the event by three shots over two-time PDGA World Champion Ricky Wysocki.
According to Draper, the change to course par doesn't lessen the impressiveness of McBeth's 2019 performance.
"If you watch his round and then come play the course, I can promise you will understand it was something special," Draper said. "I would venture to guess that Paul would tell you his round was insane, but not perfect."
"It doesn't change it," McBeth confirmed. "Everyone had the opportunity to shoot 18-under on that course, and they have the opportunity here too."  
McBeth will be joined on the live feature card by Ultimate Frisbee and trick shot celebrity Brodie Smith, who is his DGPT debut at WACO just months after picking up the sport. 
"I'm hoping that now that I'm competing it gets people who might be on the fence on whether or not they want to compete," Smith said.  
The Texas resident was also optimistic that his large internet presence might help in converting more Ultimate players into disc golfers.  
"This sport is so easily accessible," he said. "…I'm hoping that me playing and sharing my round with everyone, I hope that entices some people to take a shot." 
Pierce, meanwhile, is coming off of a historic performance at The Memorial, finishing at a record 32 shots under par, including a 1057-rated second round. The Texas local struggled at this event last year, however, finishing 11 shots back of eventual winner Catrina Allen. 
"The course really suits up for anybody," Pierce said. "I don't really have an advantage on a lot of these holes, so I'm just trying to stay aggressive on the ones that I can."
Allen is coming off of an inauspicious start to the season. After wins at the Maricopa Open and the Shelley Sharpe Memorial, she finished in a distant fifth The Memorial but will be looking to bounce back at an event at which she has traditionally competed very well.   
"I just love playing here," said Allen. "I just enjoy playing this park. It's a place where I enjoy the practice rounds...I just feel like I get to throw every shot and you are faced with everything in disc golf."
The Waco Annual Charity Open begins Thursday, with live coverage beginning at 1:45 CT exclusively for Disc Golf Network subscribers. Post-produced coverage from JomezPro (MPO1), Par Save Productions (MPO2), and GK Pro (FPO1) will be available next-day.