Salvaging The Spirit
Salvaging The Spirit
The Glass Blown Open goes virtual as disc golf's largest event carries on
Monday, April 27, 2020 - 19:04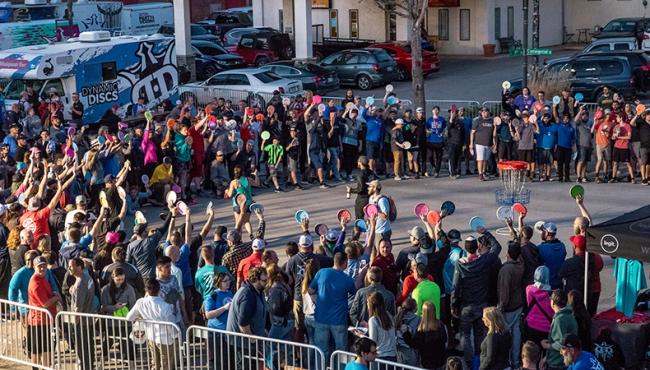 This should be the busiest week of the year in Emporia, Kansas.
The wait at Do-B's should be at least 45 minutes — but that just buys you time to sink a 60-footer for a free meal. The taps at Radius Brewing Company should be flowing, while the throng of patrons to the Dynamic Discs retail store on Commercial Street, similarly, should be overflowing.
Nearly 2,000 disc golfers should be descending on the small heartland town that boasts 21 courses within 30 miles, eight of which would have been employed for the week-long tournament-turned-festival that is the Glass Blown Open. The walk-up music should be cued up, players ready to tee at disc golf's largest annual event.
And Tournament Director Doug Bjerkaas should be overseeing an army of course directors and volunteers to orchestrate the whole show. Instead, the affable 2016 PDGA Tournament Director of the Year is leaning into his duties as the Human Resources Director for Dynamic Discs, taking hourly strolls through a still-busy warehouse to ensure employees are practicing proper social distancing as the coronavirus pandemic has upended life around the world and resulted in the GBO's cancellation.  
So, while business is still up and running, it's not business as usual. 
"It's different," Bjerkaas said. "It almost feels like there's a hole."
It's one that Bjerkaas and the Dynamic Discs team will attempt to fill this week by going where seemingly the rest of the world is right now: online. 
Instead of an in-person disc golf celebration, the Virtual GBO will attempt to replicate the festivities every day this week on Facebook, beginning with a welcome video from Bjerkaas and Dynamic Discs founder Jeremy Rusco Tuesday morning and wrapping up with a digital Block Party and Flymart Saturday. In between, the company will pack in a museum exhibit, a beer festival, a Zoom-powered pro panel, and several more activities. 
In short, it's as much Emporia as you can get without actually going there.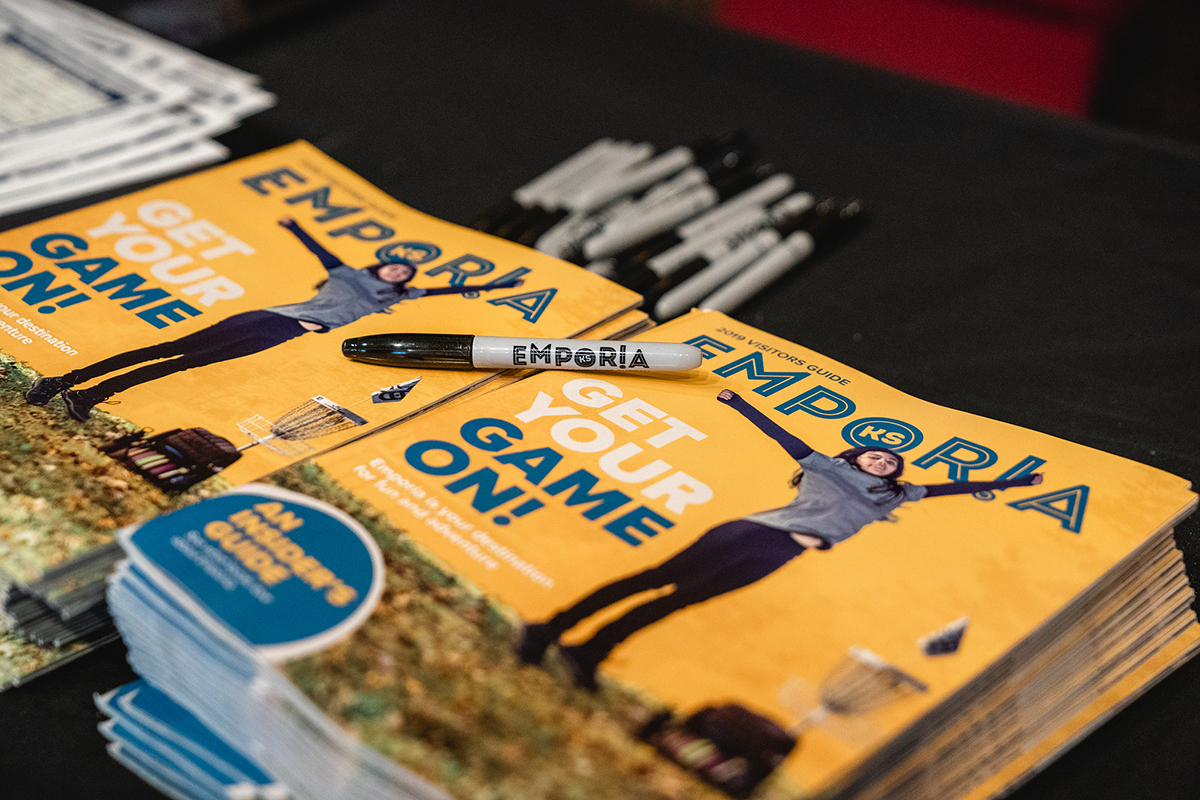 The Virtual GBO is the brainchild of Dynamic Discs Media Director Bobby Brown, who said he was inspired by a similar move that the annual Burning Man festival made. He happened to come across their social media channels during an Instagram browsing session, and at first he was mystified about how an event of that sort could take place over the internet. Then, the lightbulb went off.
"I was like, 'What the heck? How are they gonna do that?'" Brown said. "[Organizers admitted] 'It's gonna be awkward, it's gonna be messy, and we're gonna make mistakes. But it's gonna be fun and engaging.'
"And all of a sudden," Brown continued, "I was like, 'That's what Glass Blown Open is.'"
Brown then got to work convincing the rest of the Dynamic Discs staff and, after quickly achieving that end, assembling the list of activities. Among the highlights is a virtual unboxing of the lofty player's pack and a live stream of Brown, Bjerkaas, and 2010 PDGA World Champion and Emporia hero Eric McCabe eating surströmming, fermented herring of Swedish origin that is regarded as the world's worst-smelling food. Bjerkaas noted that, among a vast library of YouTube videos of people trying the fish, a vomit bucket is always close at hand. Brown, meanwhile, plans to dress his up a bit with crackers and chives.
"I would not be able to take a mouthful of just that," Brown admitted. "It is awful."
Thankfully, he can burn it off with Thursday morning's Disc Golf Strong workout or wash it down during that night's virtual beer fest, where he'll be joined by local brewers from the aforementioned Radius, Walnut River Brewing, and Bier Kraft.
Of all the events scheduled, though, Brown was most excited about the most recent addition to the list: an online tournament on Disc Golf Valley, a disc golf simulator available on both Android and iOS devices. Players will tackle three rounds on three courses, with 128 competitors getting whittled down throughout the week to a final four.
It's not exactly four days on eight courses, but it's just another piece of what Dynamic Discs and company are doing to salvage the spirit of their flagship event.
"I kept reading comments on Facebook of, 'Aw, I can't believe GBO got canceled — it was the one time of the year I got to do this," Brown said. "...If we can bring a taste of it, I think that will help people's spirits a little bit."
And when everyone is given the all-clear and the world can again flock to Central Kansas, the town that disc golf built will be there waiting with open arms.
"It'll be tough," Bjerkaas said. "But I promise you that next year, or whenever the next big event happens in Emporia, all those restaurants, those bars, those banks, those furniture stores — all of these people that put signs up on their marquees saying 'Welcome Disc Golfers' — they'll all be there. And we'll get this thing going again hopefully sooner than later."