Safari Slinging
Safari Slinging
How the Kenya Wildlife Conservancy Course Came to Be
Tuesday, December 13, 2022 - 16:31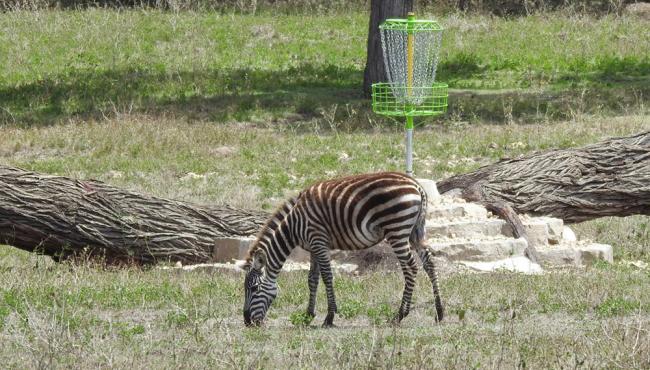 Twenty miles outside of Nairobi, near the Ngong Hills where Karen Blixen's famous book 'Out of Africa' was set, a unique and paradisiacal disc golf course is nearing completion.
Here, transplanted American Kevin Becker #190646, and his Masai wife, Rarin Ole Sein, reside on 2,000 acres of land which were returned by the British when Kenya gained its independence in 1964, and assigned by local elders to her family.
A few years ago, they applied for and were granted recognition as the Rimpa Estates Wildlife Conservancy. Today, the family grows food crops for themselves and their workers, and raise Simmenthal cattle and Dorper sheep who roam the acacia tree strewn pasturelands amidst 300 zebra, 15 giraffes, ostrich, impala, hartebeest, eland, Thompson's and Grant's gazelles, and a rich diversity of birdlife. They also run a campground for visitors and now, Kenya's first ever disc golf track.
The photos included speak for themselves.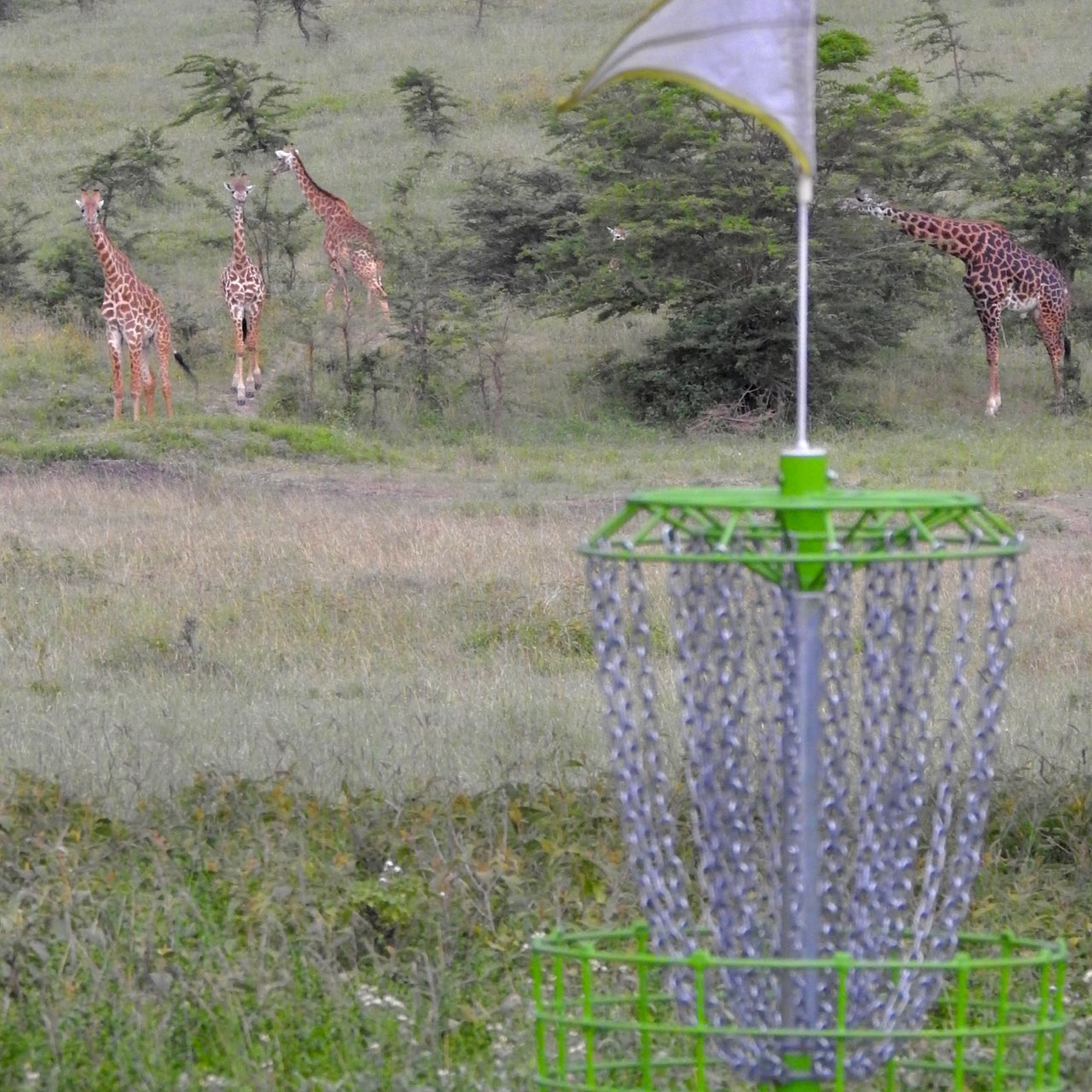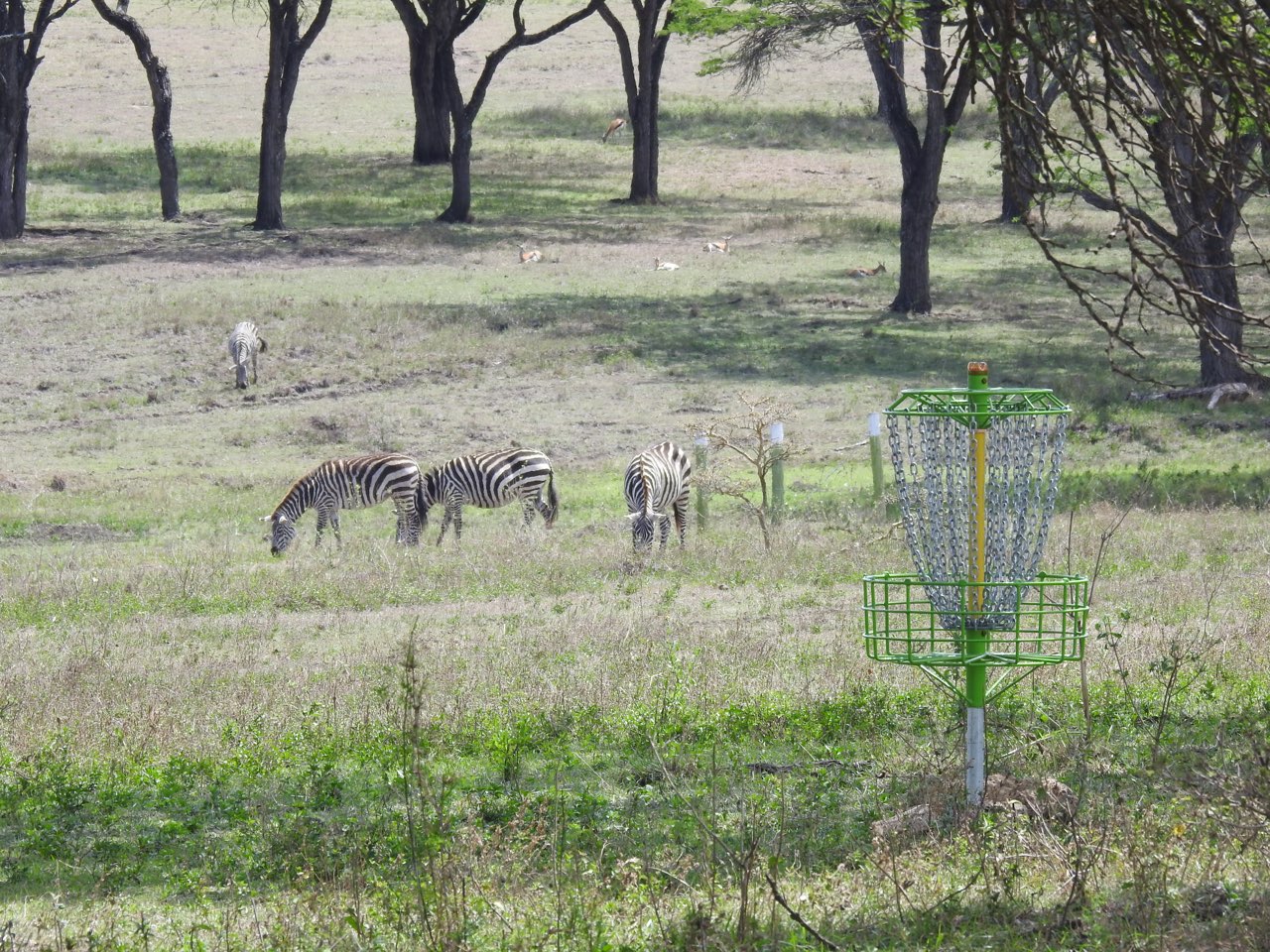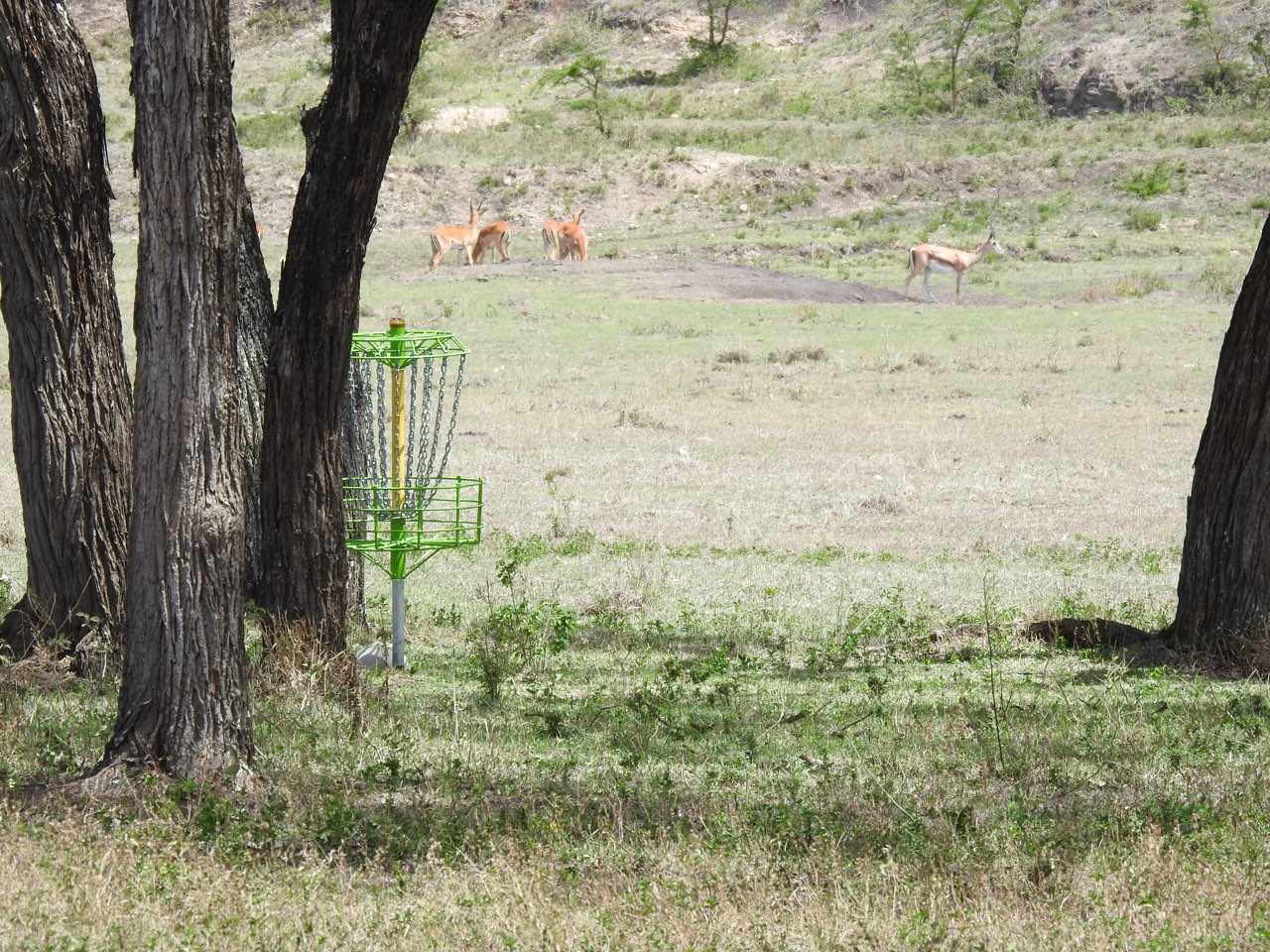 Kevin was a recreational player in Marion, Ohio, when he met Rarin, a fellow IT professional. Ten years ago, they decided to move to Kenya after the birth of their son, Sanag. When some of their camper clientele asked "What's next?" in June 2021, Kevin started dreaming of building a course, as a "not overly expensive undertaking that takes you into nature." Kevin is a self-described artist, and after refreshing his welding skills online, he built a basket prototype and posted it for feedback to disc golf groups on Facebook.
In response, the PDGA's Ethiopia Country Coordinator, Yohannes Desalegn, got the "disc rolling" by offering to apply for a Marco Polo Grant on Kevin's behalf. Other fellow enthusiasts suggested he also apply for support to the Paul McBeth Foundation. When both entities agreed to come on board, the funding needed was in place and the dream started to become a reality.
Kevin has refined his basket design to the point where they are among the best home made targets anywhere. This past September, the PMF sent Pete Fust #988 and Paul Wright #32290 to Kenya to design the course. Their creation is a classic old school layout that makes use of the acacias, with 16 par 3s and two par 4s ranging in length from 150 to 400 feet, ideally suited for new local players and offering pros the chance to "go low". Included are some birdie opportunities for novices and "birdie or die" holes for more seasoned players.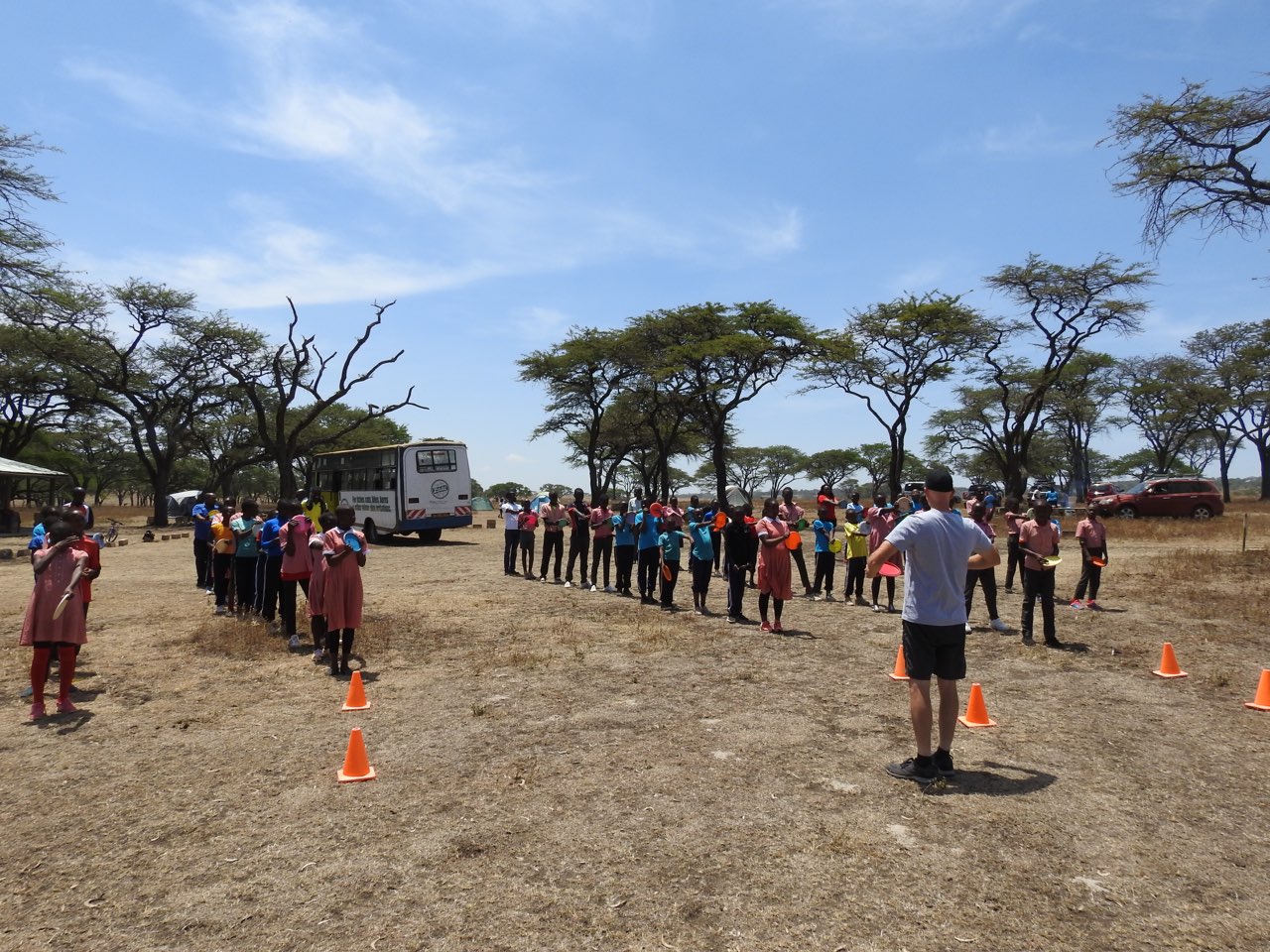 Kevin has been running clinics for local schoolkids and their teachers every two weeks and to date, more than 100 Kenyan keeners have been taught the basics. In early December, PDGA International Director Brian Hoeniger, who once worked in Africa for five years as a humanitarian assistance worker, visited to provide Kevin with his experience in the nitty gritty of tournament delivery and fell in love with what he saw.
Fourteen baskets and tee pads – made of cemented and rebarred local building stones — are now in the ground with the course slated to be completed in a few weeks.
On January 28-29, 2023, the inaugural Kenya Open, a PDGA C-Tier event, will officially christen this magical facility. I Fling Plastic's John Luetzow, who has a big heart for African disc golf, is contributing to the player packages and bringing a handful of shooters and supporters from Wisconsin. Israel's top dog Jon-Pat Myers is flying in, as is Yohannes, whose trip from Addis Ababa is being sponsored by Innova-Champion.
For players in North America and Europe still debating whether to come and compete among the wildlife and perhaps seize an once in a lifetime opportunity to take their significant others on safari, note that the Smith Hotel – see www.thesmithhotels.com – is located only a couple of miles from Rimpa and offers all the comforts of home plus pick ups at Nairobi airport. Obtaining Kenyan/East African visas is a relatively easy on-line process.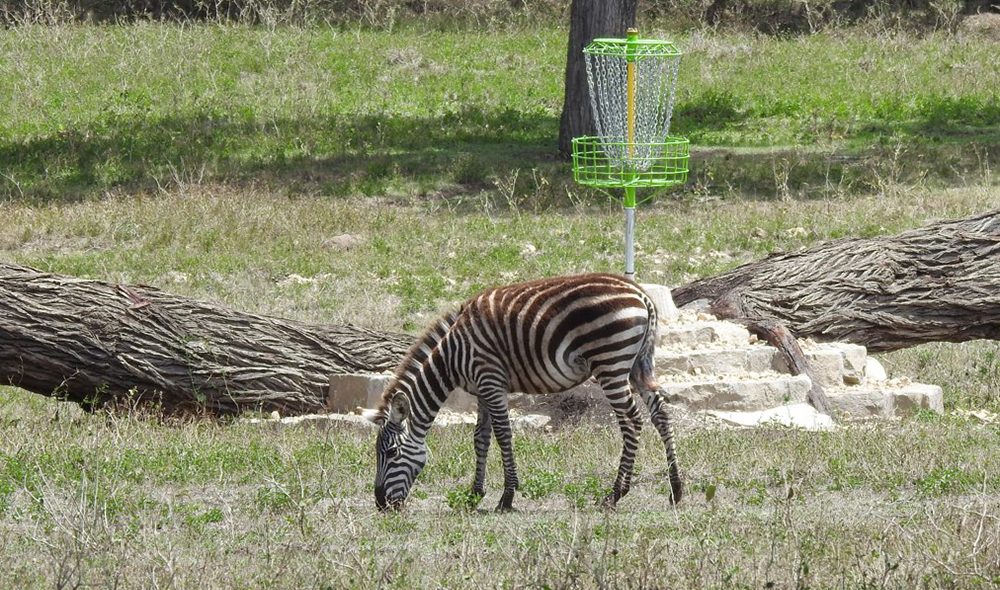 At the moment there is still plenty of time to sign up, but much of the event capacity will soon be filled by locals. And in future years there is no doubt that Rimpa will be one of the world's premium winter time disc golf destinations. So seize the day and in a few short weeks, Kevin and his family will telling you Karibu! (welcome in Swahili) and you'll be pinching yourself as you tee off after the zebra clear the fairway.