Pierce In Control Early at Winthrop
Pierce In Control Early at Winthrop
Throw Pink Women's Championship - Day 1 Recap
Thursday, October 7, 2021 - 00:31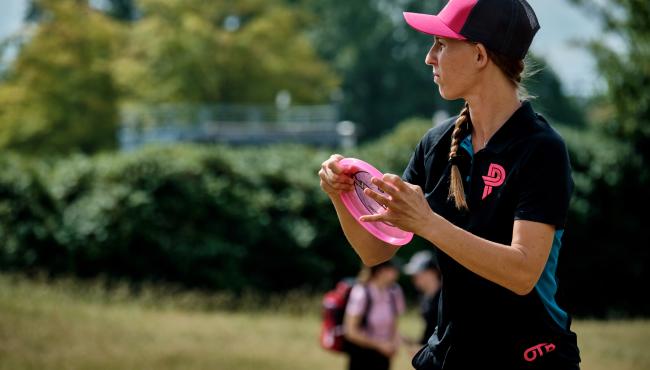 Paige Pierce, in her own words, was in control on Wednesday to open to the Throw Pink Women's Disc Golf Championship.
That could be a scary thing for the rest of the field at the Winthrop Arena.
"Not only no OBs and no hazards either – there wasn't a time where I had to take an OB stroke," Pierce said. "It felt great. My drives felt like I was in control today.
"I've been talking with a sports psychologist and one of the things he told me is that the things I can control, I need to be thinking about those things."
With 18 of the 72 holes on the books, Pierce is off to a strong start with a five-stroke lead over the field in Rock Hill.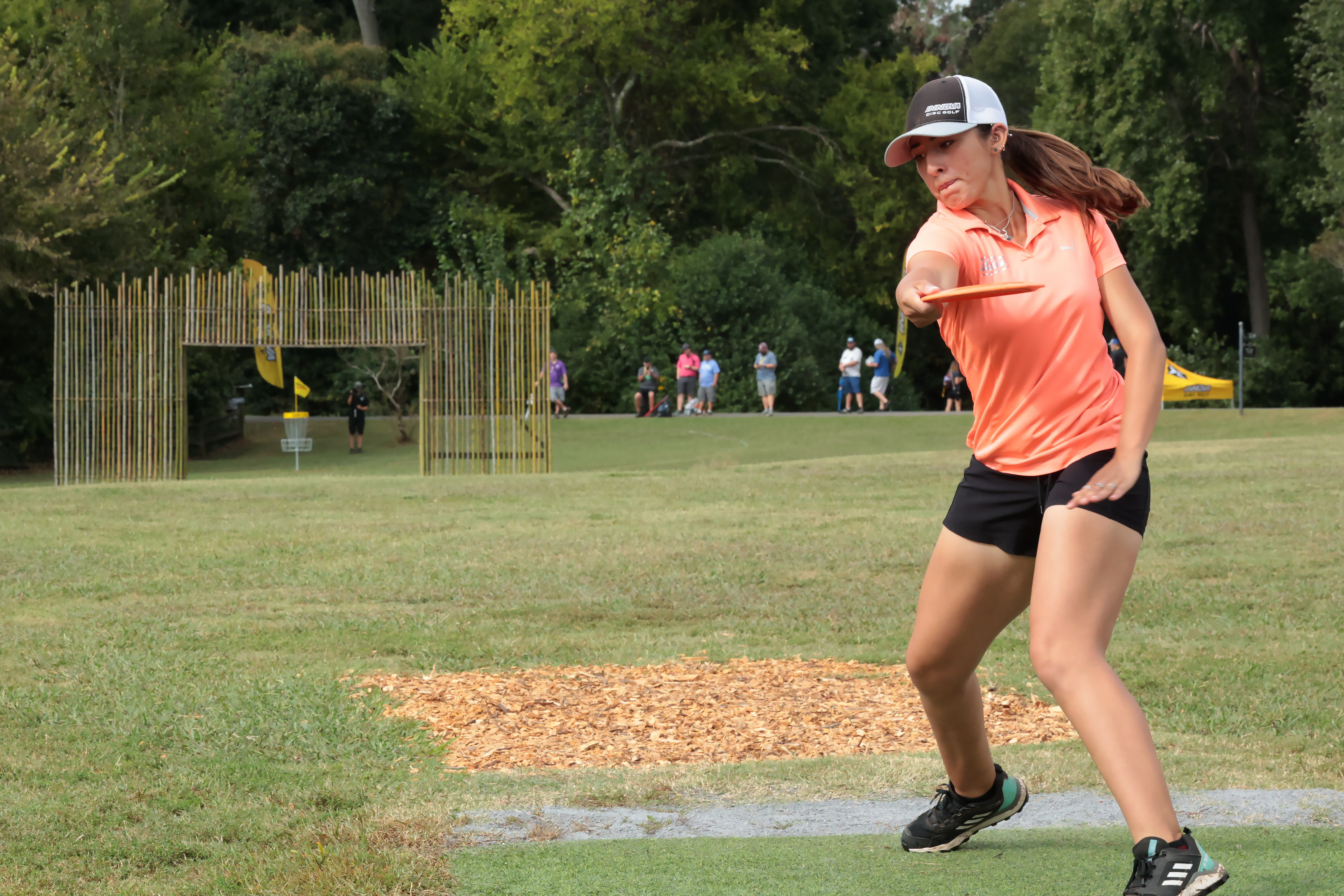 After an opening bogey, Pierce rallied and turned in a clean sheet the rest of the way for a 7-under 61. Pierce hit 91% of the fairways on the day and connected on two circle two putts.
"After hole 1, starting with a bogey, you can let that dictate your round and shoot you downhill," Pierce told the Disc Golf Network's Terry Miller. "I just took a little bit of extra time on every tee pad, making sure that not only I was grabbing the right disc and choosing my aiming point, but thinking exactly what I wanted to happen and not what I didn't want to happen."
Pierce picked her spots to attack, a key approach at the OB-filled Winthrop track.
Several players were within striking distance but the finishing holes at Winthrop played a factor, as they often do. Hole 17 and 18 checked in as the hardest holes of the track at 1.44 and 1 stroke over par, respectively.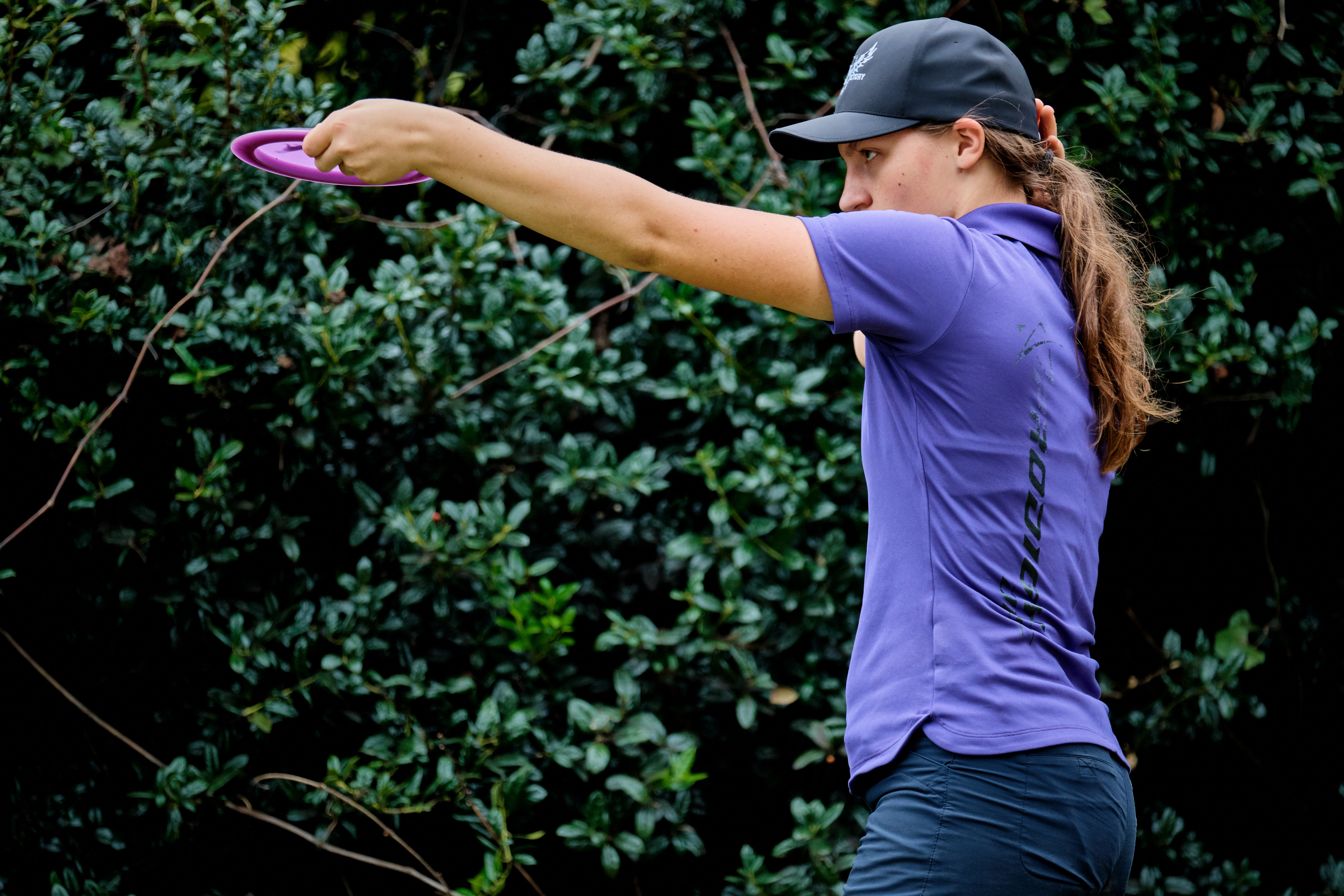 Valerie Mandujano and Heather Young are tied for second at 2-under and Sarah Hokom will round out the lead card on Thursday at even par. Mandujano had a back-and-forth start before jumping to 5-under heading into the daunting 17th hole, where a triple bogey six derailed her opening round. Young kept it relatively clean with two bogeys near the turn and had a 100% rate in Circle 1 putting while leading in strokes gained putting at 5.04, according to UDisc.
Mandujano led the field in strokes gained tee-to-green at 6.08.
But Pierce led in a key category at Winthrop: 0 in OB rate. In other words, full control so far from the five-time PDGA World Champion.
Round 2 action of the TPWDGC kicks off at 9:30 a.m. ET live on Disc Golf Network.