PDGA Radio Episode 29: Dave Feldberg, MVP Open, Disc Golf At Burning Man
PDGA Radio Episode 29: Dave Feldberg, MVP Open, Disc Golf At Burning Man
And the hosts debut a new segment!
Wednesday, August 29, 2018 - 11:07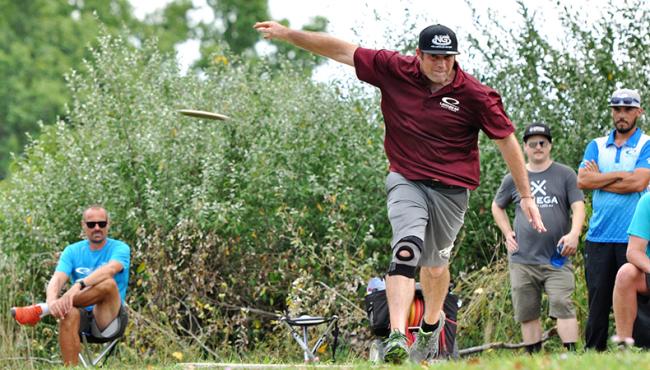 Steve Hill and Sara Lamberson break down all the action from the MVP Open, including James Conrad's career-high round for the win and his "show no weakness" mindset (1:40) and how Sarah Hokom is peaking just in time for Pro Worlds (9:08). When was the last time Paige Pierce went back-to-back tournaments outside the top 3 (13:55), and what were the keys to Calvin Heimburg's success (21:10)?
Pro Masters World Champion Dave Feldberg joins the show to talk about his victory in Kansas City and his impending move into parenthood (31:45), and Steve chats with Nick Stefanko and Jon Erickson, the players bringing disc golf to Burning Man (45:33). Finally, Steve and Sara unveil The Comments Section, a new segment where they discuss some of the sport's trending topics (56:57).
Listen to "Episode 3.29: Dave Feldberg, MVP Open, Disc Golf At Burning Man" on Spreaker.
Be sure to subscribe on iTunes, Stitcher, Spotify, and Google Play, and share your feedback at [email protected].