#NationalDiscGolfDay2022 is August 6
#NationalDiscGolfDay2022 is August 6
Join in and post your pictures
Wednesday, August 3, 2022 - 09:00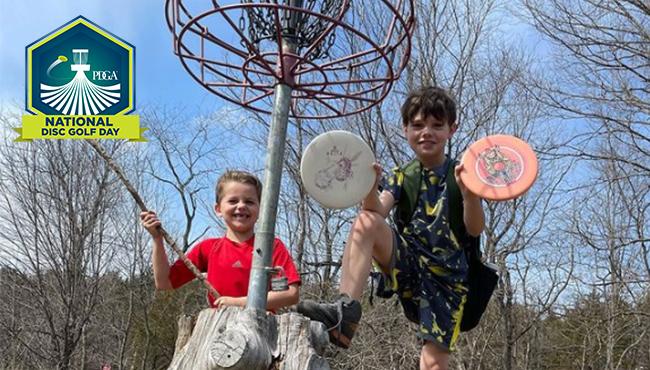 Help the PDGA Document #NationalDiscGolfDay2022 in Pictures
The best thing about National Disc Golf Day is that you celebrate National Disc Golf Day by doing the thing you love most:
Playing disc golf.
For #NationalDiscGolfDay2022 make sure to stop long enough to snap a pic or two of yourself and your friends and family in celebration!
Why?
Because you're invited to post your photos to Instagram, Facebook or Twitter using #NationalDiscGolfDay2022. Your photo might be selected to be part of a PDGA #NationalDiscGolfDay2022 photo series, documenting a day in the life of disc golf in America.
So...
Sunrise round? Post the picture!
Trick "putts" by the pool? Post the picture!
Competing in a tournament? Post the picture!
Looping with the locals for the afternoon? Post the picture!
Glow round to end the day? Post the picture!
The more unique, the more likely you are to be included…
AND…
The more likely you are to win the grand prize.
All submissions will be entered into a drawing for a PDGA prize pack which will include PDGA merchandise and a voucher for your 2023 PDGA membership!
Post your photos and don't forget to use #NationalDiscGolfDay2022!