Member Spotlight: Zoë Winfield #108930
Member Spotlight: Zoë Winfield #108930
Sunday, January 9, 2022 - 07:00
This story is the first in a series of member spotlights, featuring players of all ages and skillsets.
Name: Zoë Winfield
Member #: 108930
Age: 45
Hometown: Nottingham
Favorite course: Tucker Beach, Queenstown, New Zealand
When and how were you first introduced to disc golf?
I was 41 years old when I was first introduced to disc golf. My partner Will Woodward asked me if I wanted to participate in a tournament on Koi Samui, Thailand. 3 weeks later I entered my first tournament taking 138 shots to complete 18 holes! I had the most amazing time, meeting new friends who are now my disc golf family. I returned to that same course Laem Sor Beach Disc Golf 2 years later and shot a round of 72! So never give up and keep banging those chains!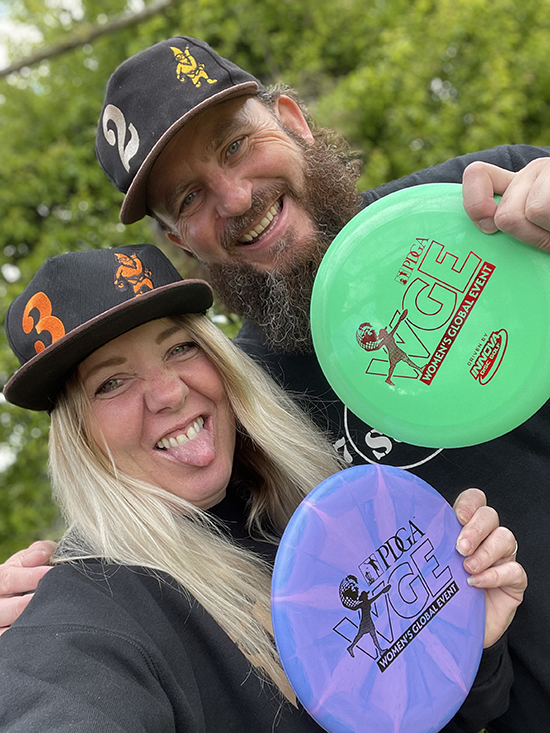 How often do you play?
I play disc golf whenever the mood takes me, which is one of the reasons I love it. It can fit in so well with busy schedules, taking 20 minutes out for putting in the garden or a few casual rounds at the local course, which for me is Sherwood Pines, Nottingham, in the heart of Sherwood Forest. I also enjoy organising and playing in tournaments which again come in all shapes and sizes allowing competitors to find one to suit their availability and budget.
Who do you play disc golf with?
I play disc golf with friends, family and anyone really who wants to play! I've taken out a group of 30 Civil Engineers to a local course introducing them to the sport. I'm the chair of both Nottinghamshire Disc Golf Club and the UK Women's Disc Golf Association. So I really do play with a diverse range of people, in an effort to grow the sport.
What is your favorite thing about disc golf?
My favourite thing about disc golf is my disc golf family ♡ I could visit almost any country in the world and have disc golf family to spend time with and play disc golf with. I've made life friends from all around the world: Finland, New Zealand, America, Iceland and Thailand. Friends who have stayed with me and friends who I have stayed with. I can't express how lucky and privileged I feel, these people make disc golf more than just a sport.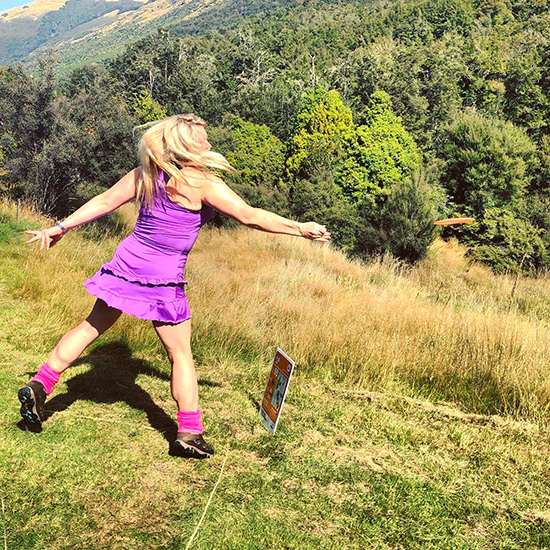 What is your favourite ever disc golf memory?
I have several favourite disc golf memories the first would be being selected to represent Great Britain at The 2021 European Disc Golf Championships in the Czech Republic, meeting old and new friends from around the world. I know I'm not the best player, so I was just super proud to be able to take part!
Another favourite memory would be Jomez featuring me in part of their Women Who Crush which was also a great experience. They picked up a video of me smashing my first ace which was a completely, surreal moment! I was absolutely ecstatic and in shock I think!
Anything else you'd like to share with the disc golf community?
I think a really important piece for me is not just playing but shaping the growth of the sport. Nottinghamshire Disc Golf Club and the UK Women's Disc Golf Association have given a voice to people who wanted to get involved but didn't know how. The people in the Club and Association are like minded people with focus, tenacity and a thirst to make a difference. They don't let being told, 'it's not the right time' or to 'find a different sport', dampen their spirits.
We are all connected together, just like the links of the Chains.
Remember . . Be Different . . Change the Status Quo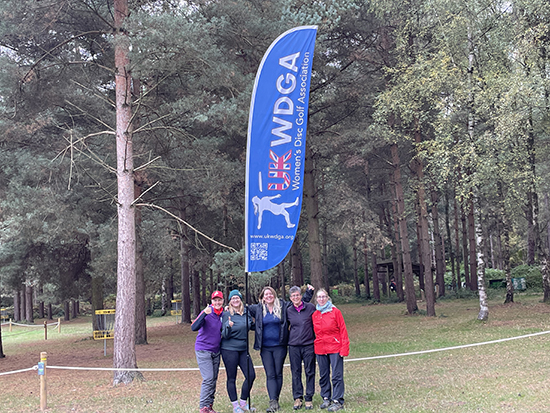 Thank you Zoë for being a PDGA member and sharing your disc golf experience with all of us.
You can find Zoe @discgolfgirluk, @UKWDGA and @NottinghamshireDiscGolfClub all on instagram.