McBeth, Panis Finish DGPT All-Star Event with Fireworks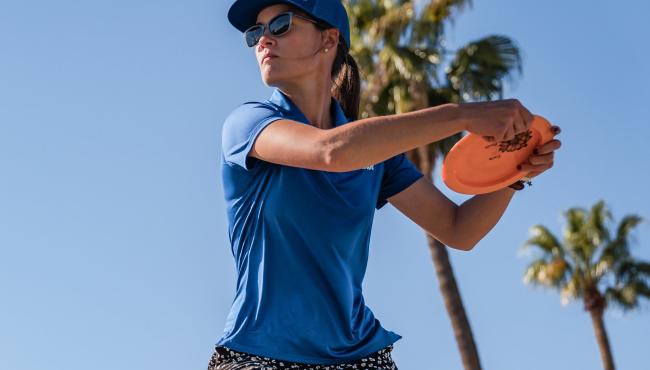 The inaugural Disc Golf Pro Tour All-Star Weekend ended with fireworks, with Paul McBeth and Kona Panis coming out on top in close battles.
On the men's side, it took an extra hole to decide the All-Star champion.
The day started with six tied for the MPO lead but turned into a two-horse race as McBeth and Calvin Heimburg locked into a battle for the entirety of the final nine-hole loop.
Going into the final hole, Heimburg held a one-stroke lead and put his drive just outside of McBeth's on the edge of circle one. Heimburg needed a make to seal a victory, but his putt bounced off the top of the basket and rolled down the hill to set up a 30-foot comebacker.
McBeth had the opportunity to put pressure on Heimburg with a made putt and he nailed the circle's edge putt. McBeth finished eight under for the day and 12-under for the tournament.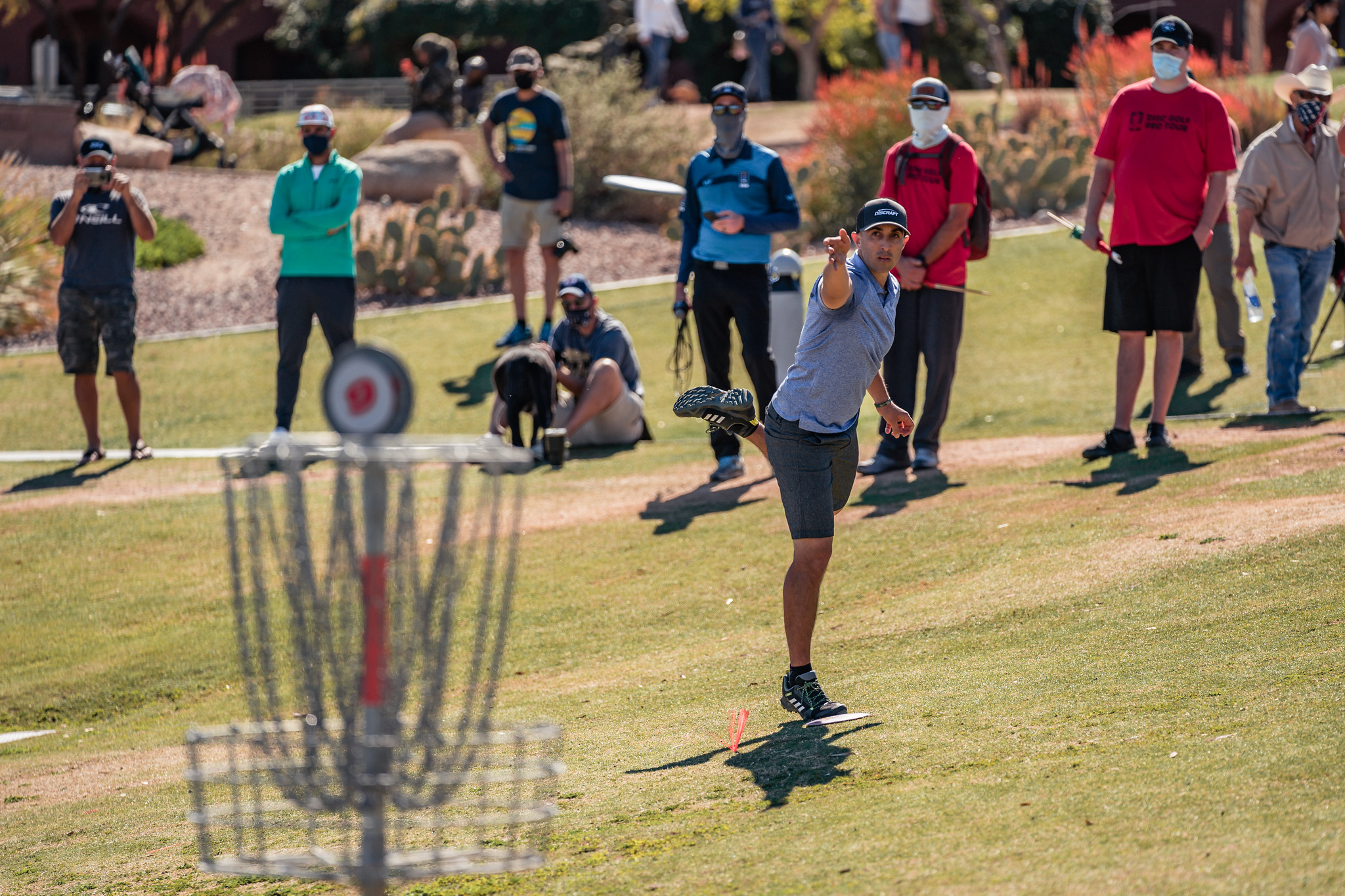 Needing a make to force the playoff, Heimburg hit the chains dead center.
The playoff started on the infamous starting hole Fountain Hills. Holding honors, McBeth stepped up and parked his shot. Heimburg needed to answer but left his drive short and into the water, which sealed the victory for McBeth.
Chris Dickerson finished in third place, shooting a six-under-par round to finish the tournament 10-under, including one improbable putt.
On the FPO side, the doubles day of the event set the stage for a battle between Panis and Catrina Allen. After shooting the hot round on Saturday, the round one doubles partners began the day seven strokes ahead of the competition.
The two competitors held serve for the first eight holes, with Allen ahead by just one stroke going into the tough hole nine. Allen went out of bounds twice, carding a triple-bogey and giving Kona a two-stroke cushion for the final nine-hole loop.
On hole four of the second nine-hole loop, Panis served up a highlight-reel throw, throwing in for birdie from 190 feet on the peninsula green.
The highlight gave Panis the momentum to carry her two-stroke lead through the rest of the round to win the All-Star event. Panis finished the round two-under-par for a tournament total of seven-under.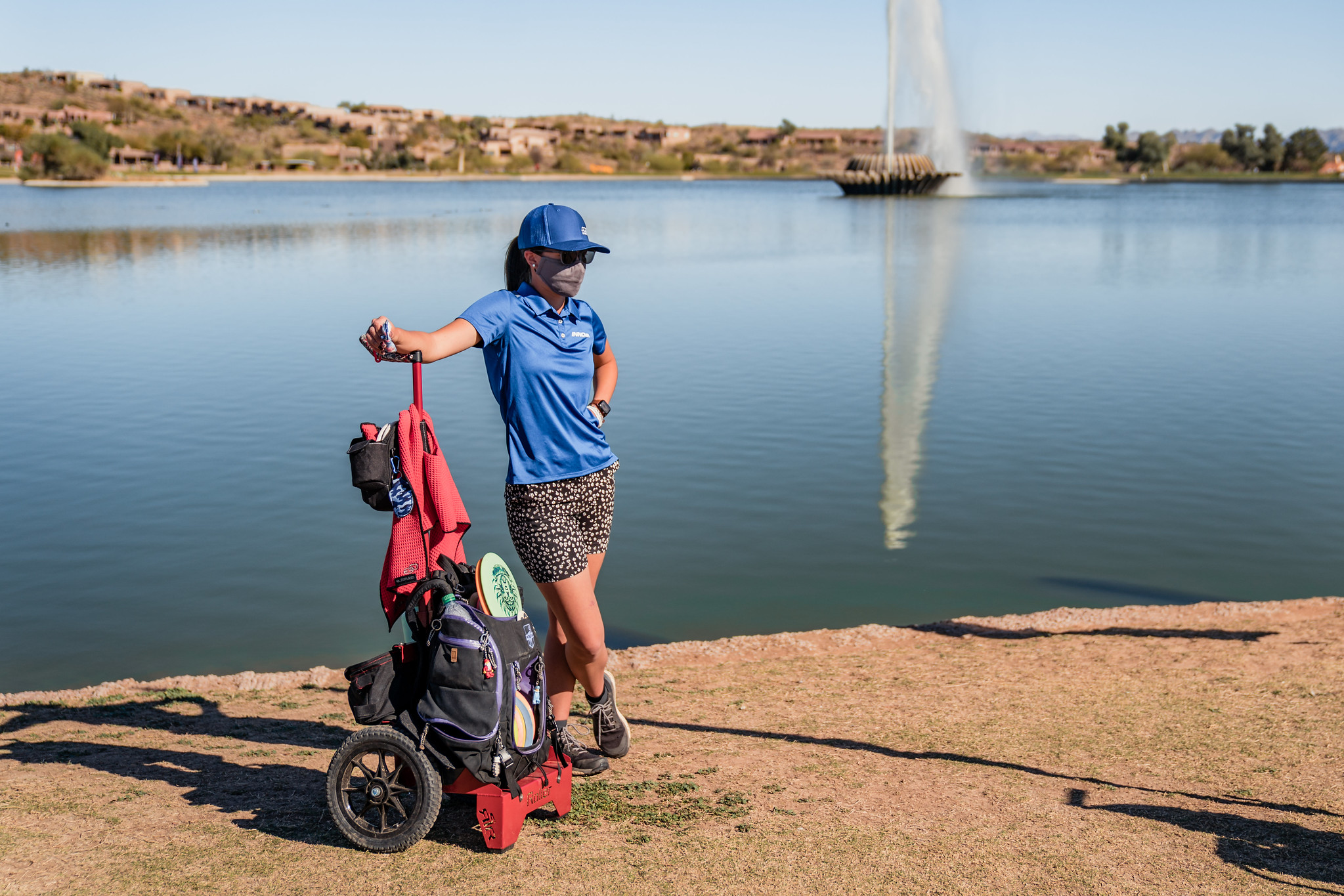 Allen's four-under tournament total was good for second place and Paige Pierce rounded out the podium, finishing even for the tournament.
The 2021 Elite Series begins Thursday, Feb. 25 with the DGPT Las Vegas Challenge and can be seen live on Disc Golf Network.