Marco Polo Grant to Assist Disc Golf in Kenya
Marco Polo Grant to Assist Disc Golf in Kenya
27 new disc golf holes, as well as clinics, will lead up to the 2022 Kenyan Open
Monday, October 25, 2021 - 15:17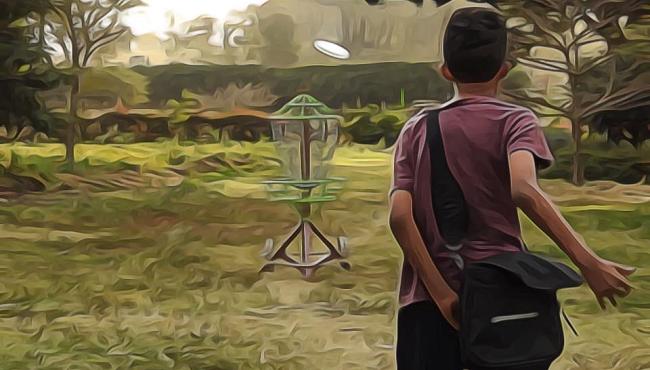 Early next year, the Kenyan Open 2022 is set to become the first PDGA-sanctioned tournament in Kenya.
Before that historic event, Disc Golf Kenya organizers will cultivate the sport for elementary, high school and university students in the area as well as visitors to the site of Kenya's newest 18-hole course at the Rimpa Estates Wildlife Conservancy.
The PDGA and PDGA International Director Brian Hoeniger are pleased to announce the approval of a $3,000 Marco Polo grant to assist in the development of the disc golf course as Rimpa Wildlife Conservancy as well as the revitalization of a 9-hole course at the University of Nairobi School of Sciences.
The PDGA's Marco Polo Program, which aims to support the introduction and development of disc golf courses into new countries around the world, previously awarded grants to the Philippines as well as Colombia. In September, Colombia hosted its first PDGA-sanctioned tournament, the Nacional Interligas Disc Golf FECODV 2021. Forty-three players attended the inaugural event.
Now, in the African Rift Valley, 2018 PDGA Volunteer of the Year and Ethiopa Country Coordinator, Yohannes Desalegn, together with Rimpa Conservancy Manager Kevin Becker, will lead the project to bring disc golf close to Kenya's capital city, Nairobi, which has a population of 4.4 million.
Desalegn, the project leader, aims to 'grow a community of disc golf players in Kenya, focusing on teaching a young generation of students ranging from primary school up through university' and to 'provide a beautiful location where students are able to develop a passion for the sport, and play for free.'
Course installation is scheduled to begin in November with clinics on the basics of throwing techniques and basic rules of disc golf set for January. A student tournament is scheduled leading up to the 2022 Kenyan Open.
The Marco Polo Program, conceived and approved by the PDGA Board of Directors in 2011, provides funding for innovative international projects that promote the growth of disc golf, and create links between the PDGA, the countries and the local disc golf communities.
For more information on the guidelines and eligibility requirements, as well as the application process, see the Marco Polo Program page.