Hokom Gains Separation On MVP Open Moving Day
Hokom Gains Separation On MVP Open Moving Day
Bjerkaas finishes hot to move into second place
Saturday, August 25, 2018 - 22:46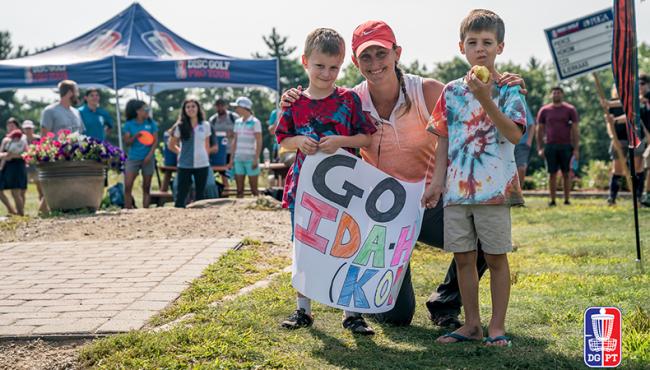 Kona Star Panis tied for the second-best round of the day. She started the day with a birdie on hole 2 and finished the day with three birdies on holes 16-18. Panis carded only one OB on the day and was able to use her 3-under par showing to move up 12 spots and finish above the cash line going into the final day. 
Another player making moves was Lisa Fajkus. Lisa used her commentary juju from round one to stay focused after a disheartening triple bogey on hole 6 to power back and finish the day at one-over par. Fajkus was able to use a 100 percent circle 1 putting stat to leverage some problematic holes to keep her in the hunt down the stretch. She found four of her five birdies of the day on the back nine, where she used them to offset three other bogeys that moved her up to finish the day in third place. 
While Fajkus and Panis made moves earlier in the day, much of the moving story comes from the lead card, where Sarah Hokom and Paige Pierce started the day tied for the lead.