Hammes, Jones Tied With 24 To Go At DeLa
Hammes, Jones Tied With 24 To Go At DeLa
National Tour - Masters Cup MPO Day 2 Recap
Sunday, May 30, 2021 - 03:41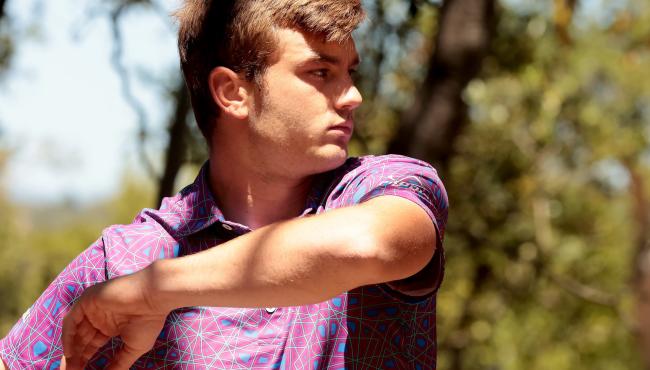 SANTA CRUZ, California – For every challenge, DeLaveaga presents just as many opportunities.
It's a matter of seizing them.
On Sunday at the Santa Cruz Masters Cup presented by Innova, the third PDGA National Tour stop of 2021, there are two players – Adam Hammes and Kevin Jones – that have that opportunity to grab it.
But this is DeLa and there are 24 more holes that require every shot in the bag, demand every ounce of focus and present not just a physical challenge, but a mental one as well.
2021 National Tour Points Series Standings »
"You have to have that mentality out here because every hole is birdiable, every hole is really challenging as well – dangerous," said Jones, who had the hot round of 13-under and sits tied atop the leaderboard with Hammes. "You've got to be on your toes, but you also can't give up."
Jones did that on Saturday, bouncing back each time from three bogies. After his four on hole 15, Jones went eight under over the next nine holes.
Hammes, who talked about a smooth and calm approach after opening with the hot round of the tournament of 14-under on Friday, did that as well.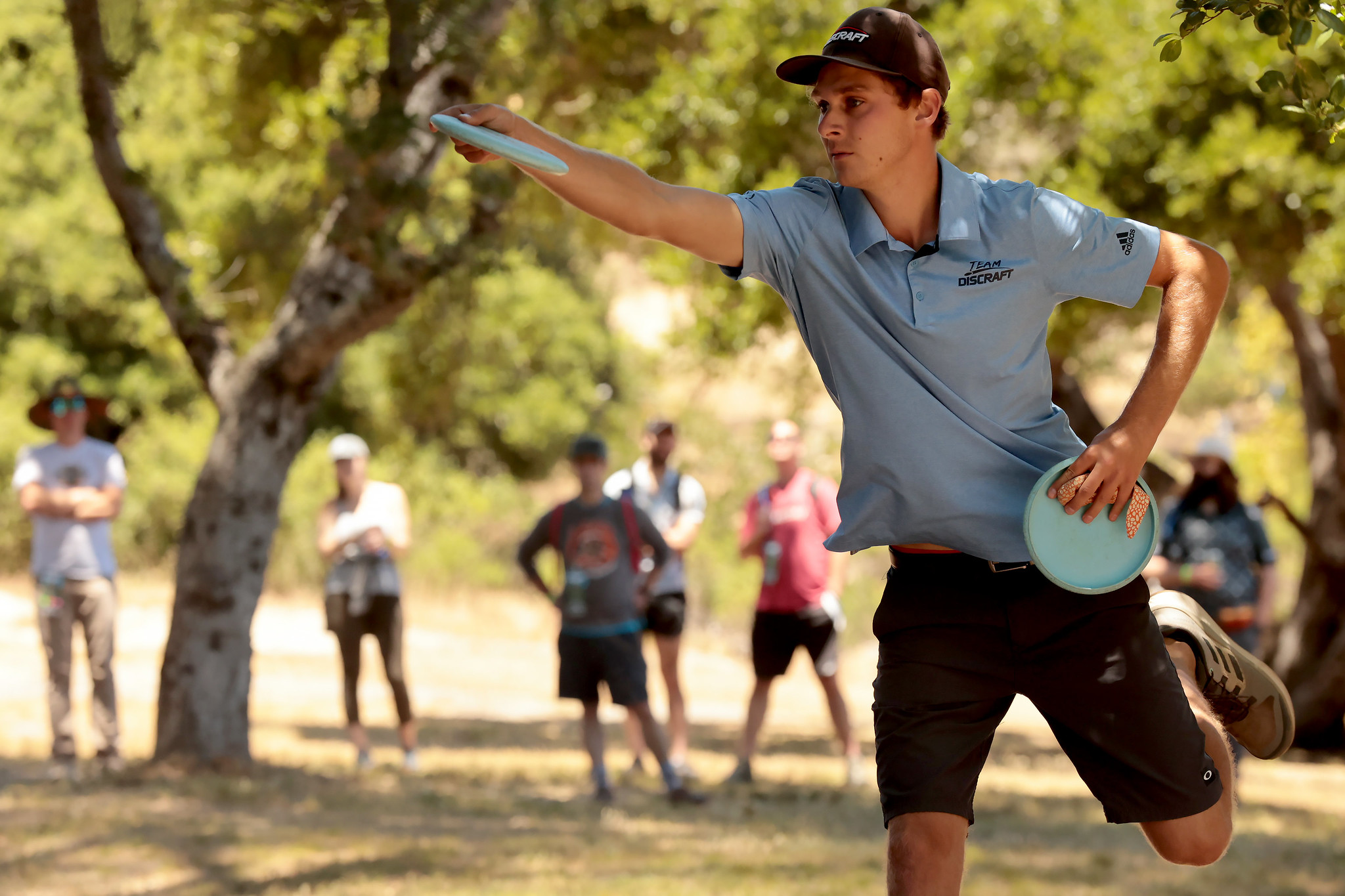 Getting off to another blistering start, it was the 41st hole of the event before DeLa got a bogey from Hammes. He bounced back with a nice birdie on 18 and, despite a slow finish, birdied the final hole to share the lead.
 "I'm feeling good," Hammes said. "I came into the round calm and cool. I started just how I wanted, nice and hot, getting holes 1 and 2. Getting two is a nice confidence boost going into the rest of the holes. I had a little mental error that I'm just hoping to clean up tomorrow and not have any of those moments.
"I'm feeling good, put up another round, tied with Kev and we're both (six) clear of third at the moment. So it'll be a fun day."
Hammes built a six-stroke lead at one point before Jones took off. A two-stroke swing on Hammes' first bogey of the weekend on hole 17 set the stage for a furious finish, with Jones winning the race with four-straight birdies.
Jones went 100% from C1X and gained 4.83 strokes on the putting green, according to UDisc. Hammes remains first in fairway hits and is 100% in C1X for the weekend.
The duo, at 25-under, are six strokes clear of third place and both are gunning for the first National Tour titles of their career.
Complete coverage from the National Tour - Santa Cruz Masters Cup »
But, again, this is DeLa and those chances are there for anyone, including a tight pack tied for third that are ready to strike at any misstep from the top.
Drew Gibson jumped 11 spots onto Sunday's lead card with a 12-under round. James Conrad, whose ace on 20 – Gravity – highlighted an 8-under through 8-hole stretch and a jump to round out the top four.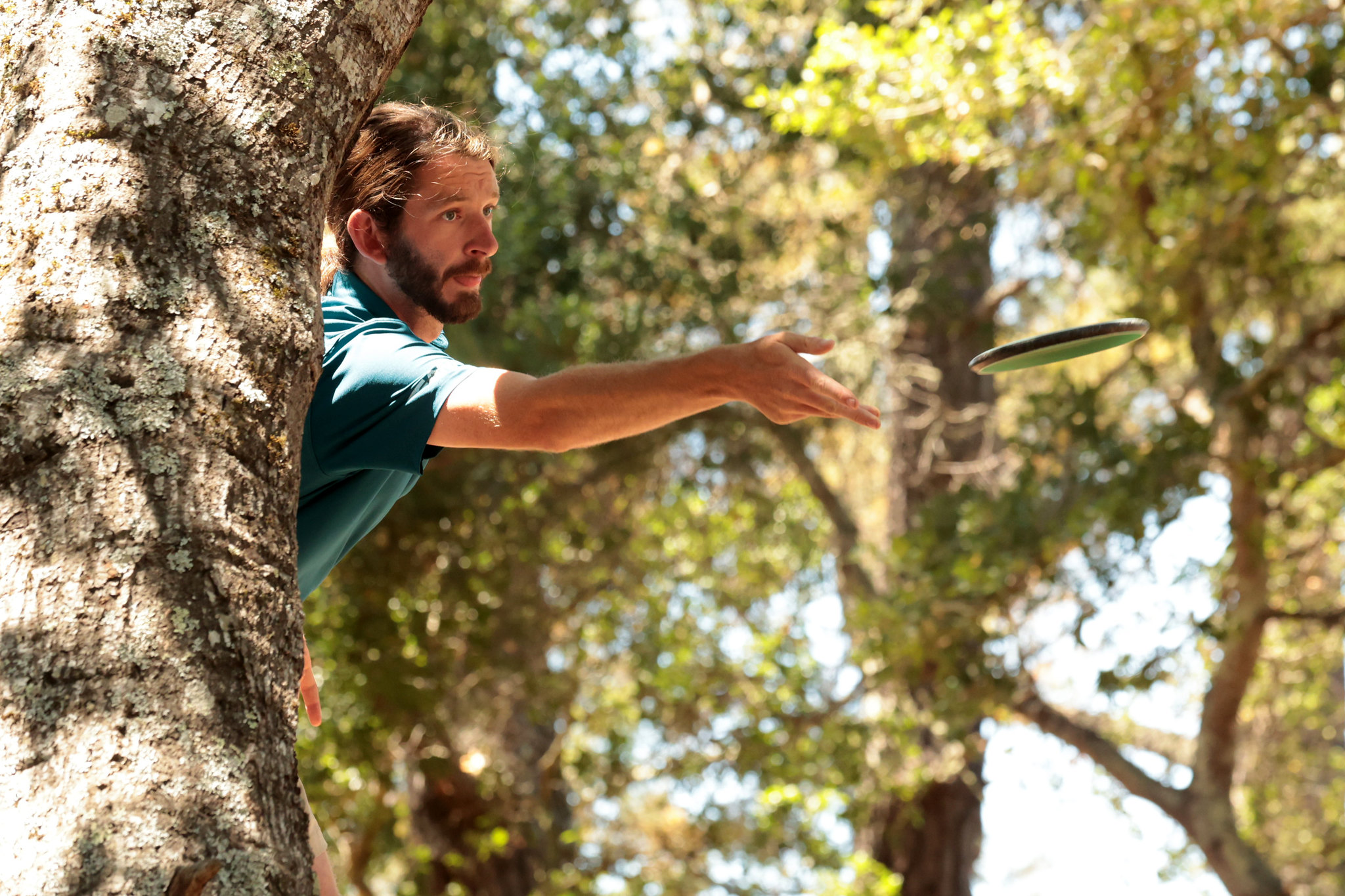 "It went pretty well overall, I liked my start then had a little hiccup in the middle," Conrad said. "Then I got rolling pretty well for the next stretch and then I was able to snag an ace on the downhill hole, the Gravity hole.
"I'm excited for my position. There are definitely a couple of things I could've cleaned up through the first two rounds but yeah, everyone is going to come out swinging tomorrow. It's going to be a race for the finish. I think it will take quite a nice round tomorrow so I'm going to give it everything that I've got."
Gibson was one of five players in the field to finish bogey-free, down from nine on Friday. He was on that list as well and is the last one standing in the field with a clean sheet through 48 holes.
Check out what Drew Gibson had to say after Round 2 of the Santa Cruz Masters Cup »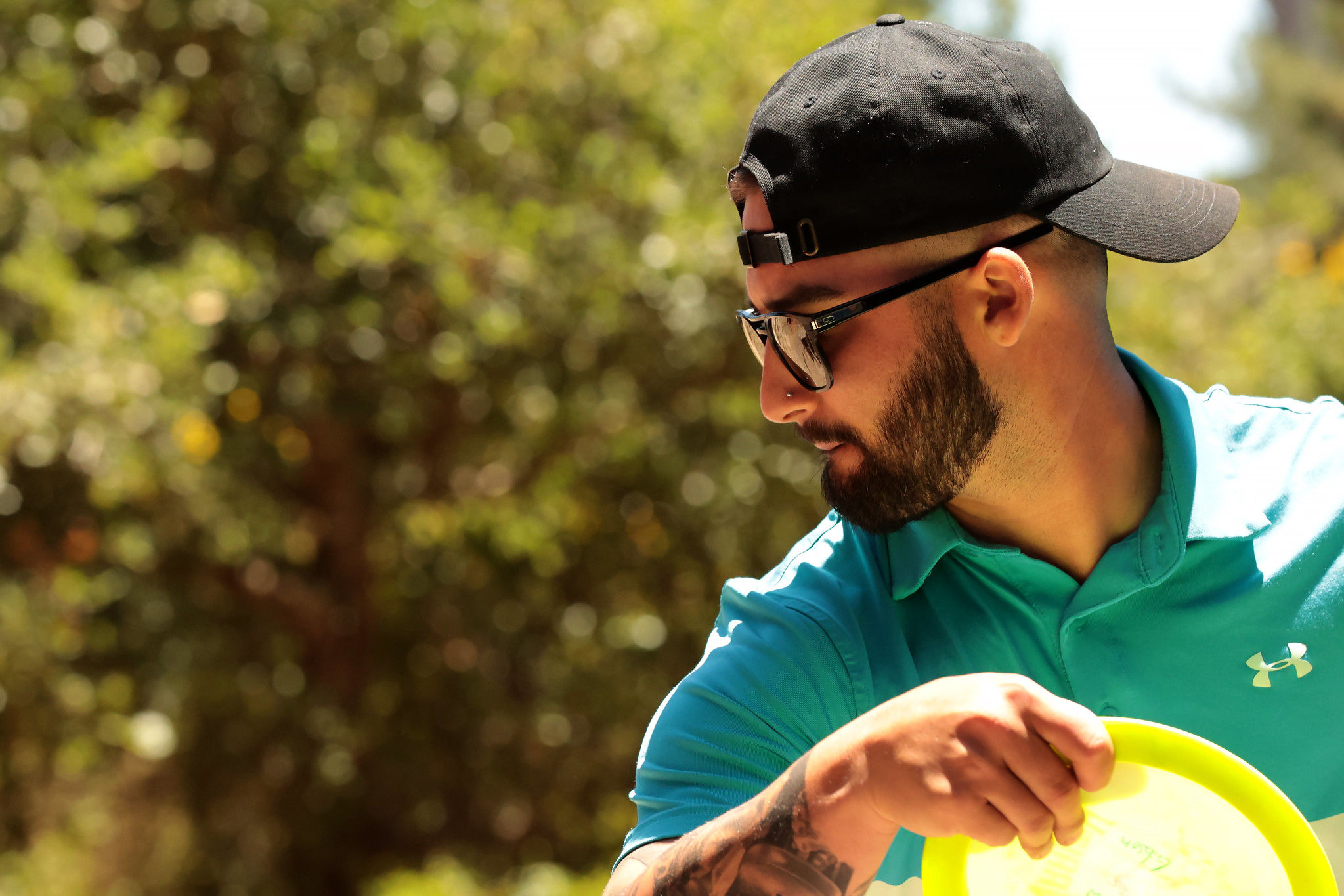 Joining Gibson and Conrad at 19-under are James Proctor, Alden Harris and Kyle Klein. Paul McBeth rounds out the chase card at 18-under through two rounds.
There are 24 holes left at DeLa and more chances, it's just a matter of grabbing them.
"It'll be in the moment tomorrow," Hammes said. "I'll do what I have to do tomorrow to try to take it down.
"Just stay smooth, stay calm and just pedal to the metal tomorrow."
This track and this tournament wouldn't have it any other way.
Follow the action on UDisc Live and PDGA Social Media: Facebook, Twitter and Instagram.