PDGA Euro Tour Live
PDGA Euro Tour Live
DGN to broadcast eight events this season
Monday, January 23, 2023 - 07:14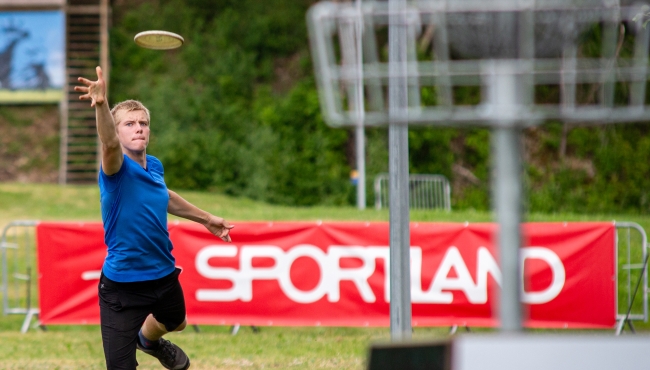 The Disc Golf Network is pleased to announce the addition of seven PDGA Euro Tour events to its 2023 live broadcast schedule, thanks to an expanded partnership with PDGA Europe.
In addition to the PCS Open, which will return to the DGPT schedule as an Elite Event, the Disc Golf Network will now produce full-scale live broadcasts at a majority of 2023 Euro Tour events. The events added are as follows.
Konopiště Open | Konopiště, Czech Republic | June 16th - 18th
Krokhol Open | Oslo, Norway | June 23rd - 25th
Swedish Open | Borås, Sweden | June 30th - July 2nd 
Skellefteå Open | Skellefteå, Sweden | July 7th - 9th 
Åland Open | Åland, Finland| July 28th - 30th 
Alutaguse Open | Johvi, Estonia | August 10th - 12th 
Andalucía Open / Tour Championship | Costa Ballena, Spain | October 20th - 22nd
In addition to appearing on the 2023 Disc Golf Network live broadcast calendar, six of these events (not the Tour Championship) will also award points towards the 2023 Disc Golf Pro Tour Championship at the same level as Silver Events. With the addition of these events, players on tour in 2023 will earn points based on their three best finishes out of a slate of fifteen Silver and Euro Tour events combined.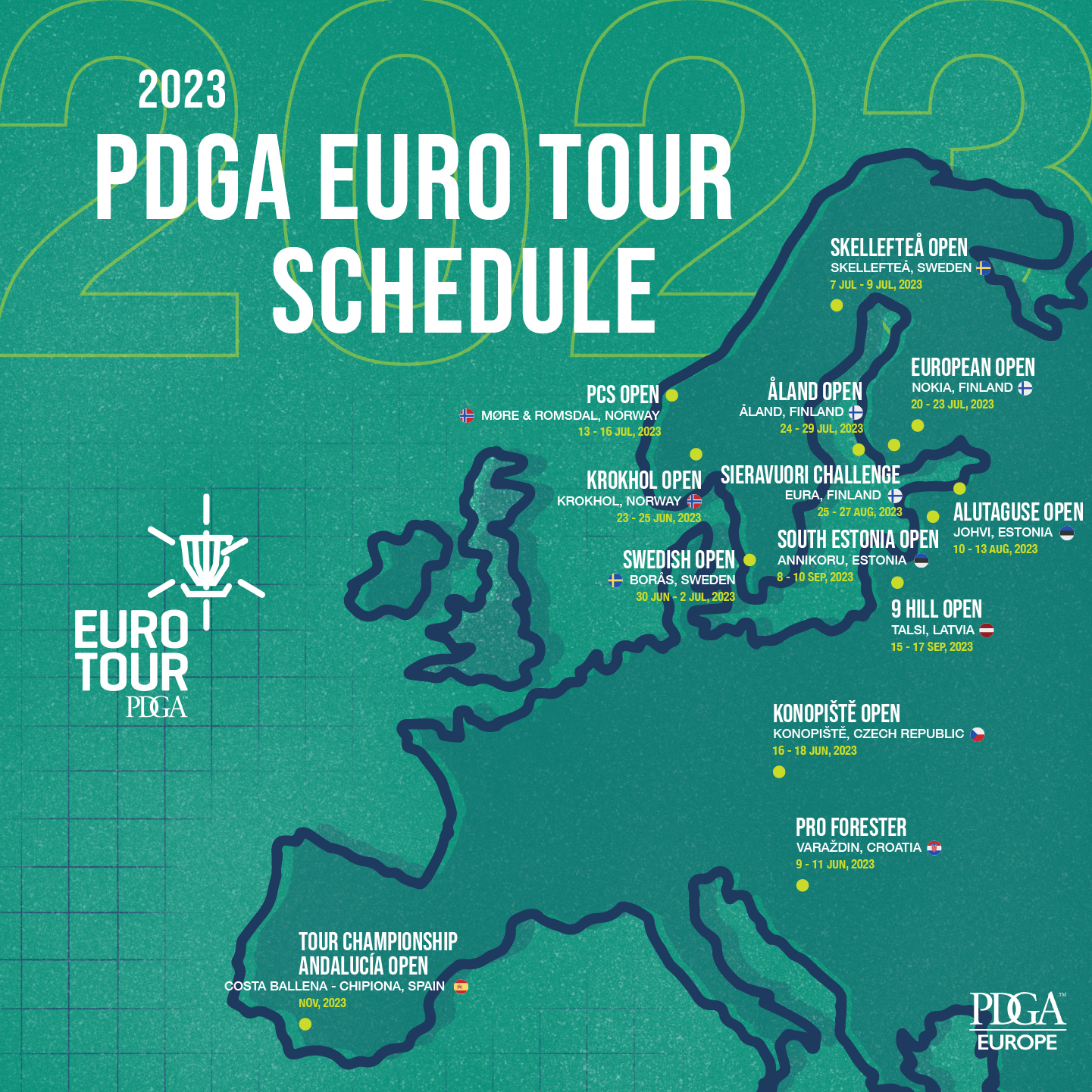 The summer of 2022 was the dawning of a new era for Elite competition and live coverage in Europe. The Disc Golf Pro Tour hosted its first-ever European Silver event at the PCS Sula Open, and the Disc Golf Network's first-ever full-scale live broadcast of the European Open saw record-setting numbers with over 20,000 live viewers. Based on these successes, the DGPT and the Euro Tour both saw an opportunity for further collaboration in 2023.
PDGA Members Receive 50% Off DGN Subscription »
"The DGPT is dedicated to supporting the continued expansion of high-level competition in Europe, and the PDGA Euro Tour is the leader and cornerstone of that growth," said Jeff Spring, DGPT CEO. "Our enhanced partnership with the Euro Tour means the Disc Golf Network will deliver expansive opportunities for European disc golf fans to watch live broadcasts in their time zones and for European professionals to earn points toward the DGPT Championship. We are thrilled to feature the best up-and-coming European players competing at world-class courses."
PDGA Euro Tour Manager Matěj Verl sees the renewed partnership as a landmark moment for the sport. "Partnering with the DGPT strengthens the international reach of our sport and unveils the potential for further collaboration down the road," said Verl. "Only now, with the growth of the sport and with this cooperation, disc golf is finally, truly, and fully entering its international era. With European players entering the main stage, the competition gets tighter and more appealing to viewers. With more top USA players finding it appealing to also compete in Europe and with European players getting more opportunities to showcase their skills on their home turf, this cooperation finds the best of both Worlds. I would like to thank Jeff Spring and the whole DGPT team for their collaboration and for making this happen."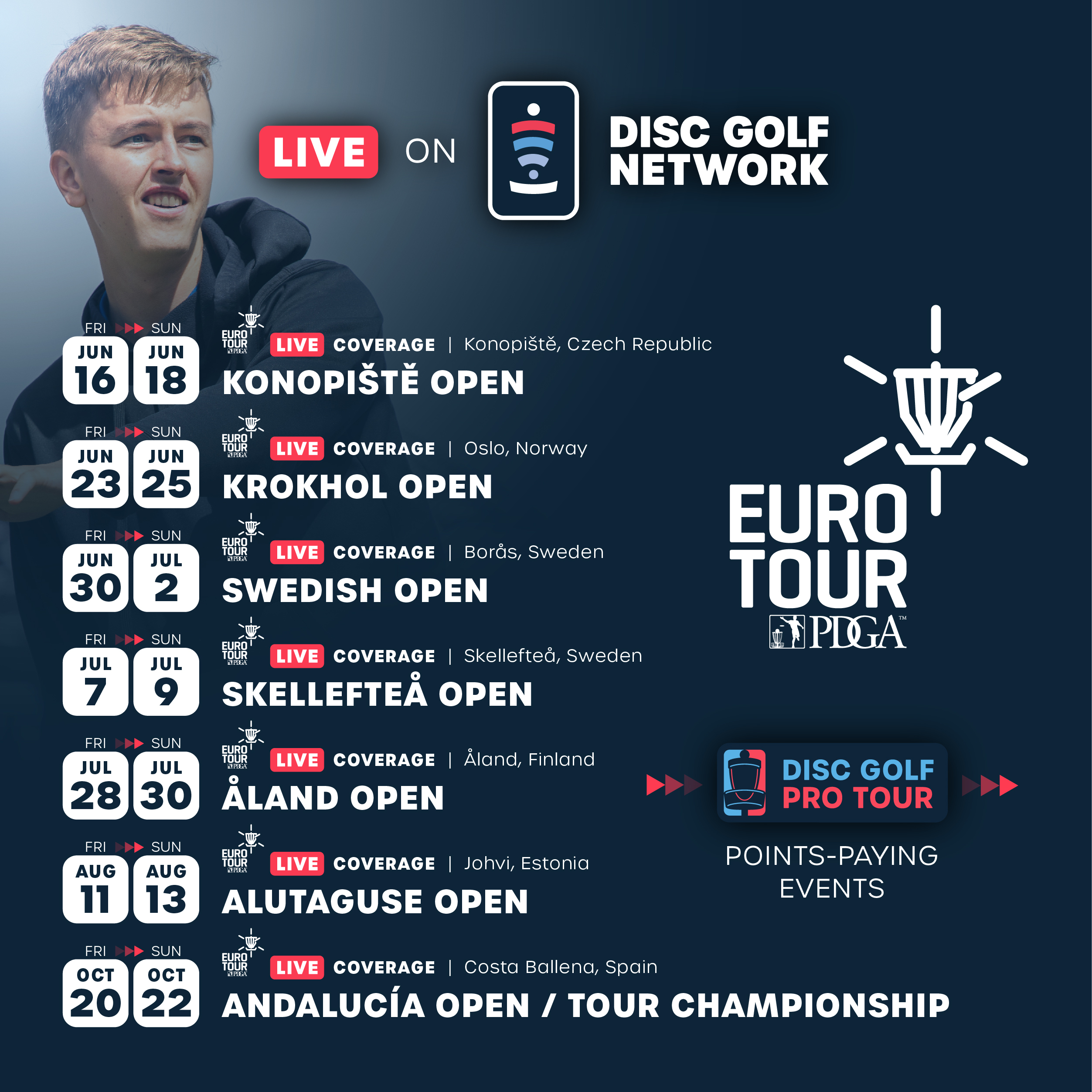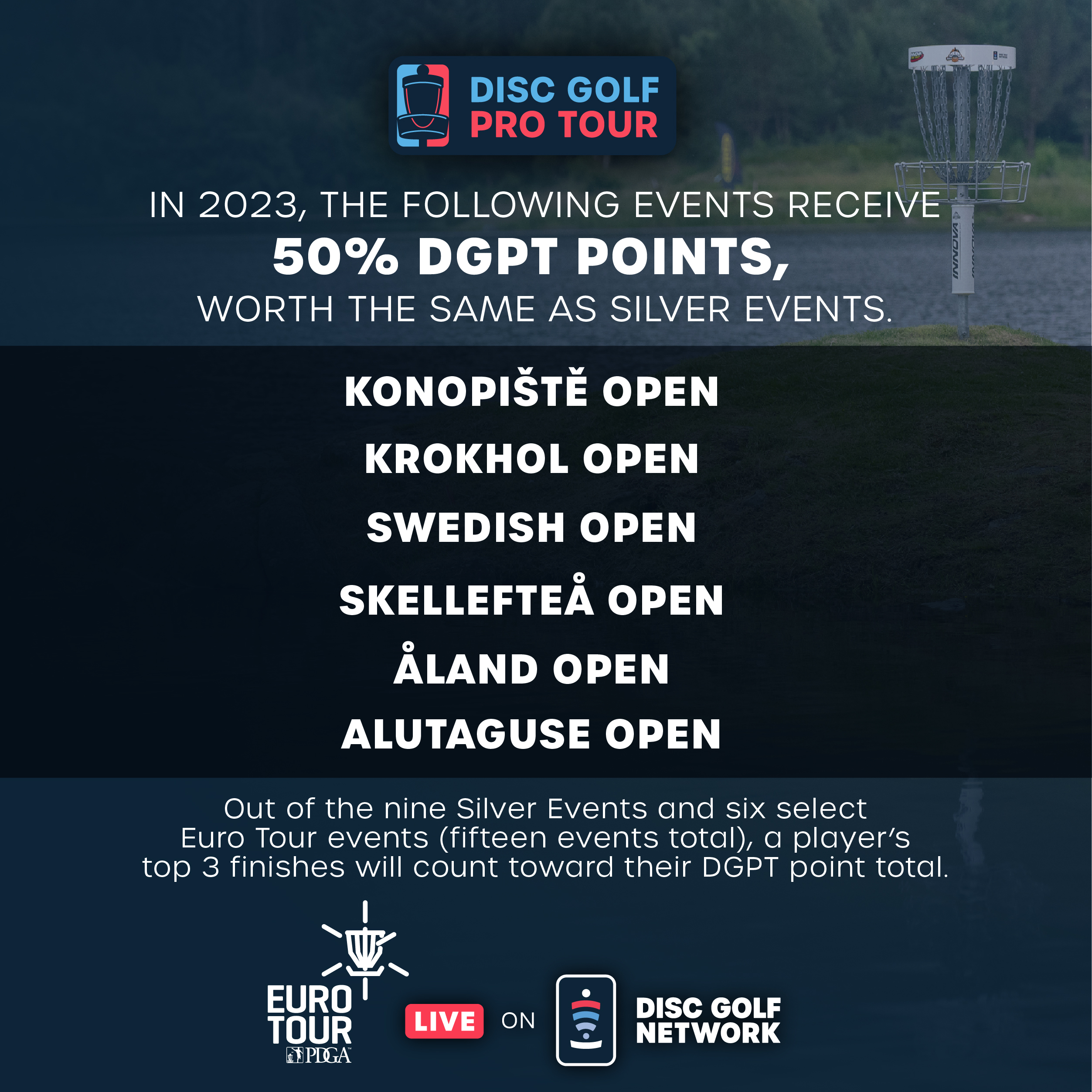 Expanding coverage to include broadcasts of top European events has been a long-term goal for Disc Golf Network since its inception in 2020. "Sending full event operations and broadcast teams to Norway and Finland in 2022 was a huge step forward for the Tour and the Network," said Charles McCracken, DGPT Communications Director. "Partnering with the European Open to host a successful broadcast of the first European Pro Major in three years was only possible because of Disc Golf Network subscribers."
2022 set a new record for Disc Golf Network subscriptions with over 44,000 active subscribers in October leading up to the DGPT Championship. "Subscriber growth in 2022 was key to our ability to provide European coverage this season," said DGPT Media Director Mahmoud Bahrani. "With growth comes an increase in resources for our team and new opportunities to showcase the best players competing at the highest levels. With the addition of these Euro Tour events, the Disc Golf Network will cover nearly forty events over thirty weekends in 2023. We see that as a huge value for disc golf network subscribers and the growing disc golf fan base they represent."
To ease time-zone-induced stress on live production and to allow for simultaneous broadcasts on Disc Golf Network when there is a U.S. event taking place at the same time, the Disc Golf Network is partnering with Pulsea, a European live production company, to establish a live production studio in the central European time zone. Pulsea brings 15 years of live broadcasting experience and a strong understanding of Disc Golf. Their main products also include Pulsea Disc Golf Academy - a new app that dissects the game into bite-sized videos for those eager to learn more about Disc Golf.
The PDGA Euro Tour also plans to continue its partnership with More Disc Golf to provide post-production coverage of its 2023 events, which will also assist in live coverage production.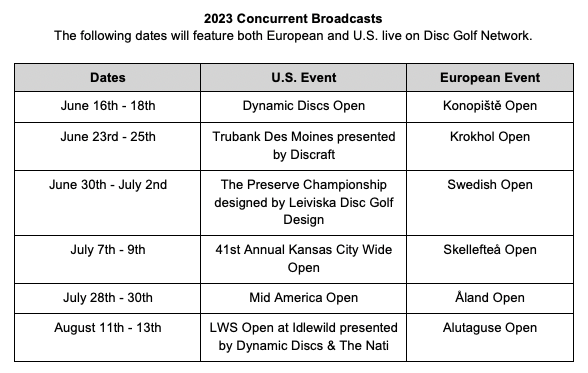 Note on Time Zones: During the weekends listed above, the Disc Golf Network will broadcast coverage of both U.S. and European events following the traditional format of FPO broadcasts in the mornings, and MPO in the afternoon based on the event's local time zone. Time zone differences will result in the European event's FPO round being broadcast late at night in the U.S. and the MPO round being broadcast early in the morning. The same time zone difference will result in U.S. FPO rounds being broadcast later in the afternoon in Europe and MPO rounds being broadcast late at night.