Directors Poll: Week 8
Directors Poll: Week 8
Change at the top – but nowhere else – as the tour prepares to head overseas
Tuesday, July 3, 2018 - 11:44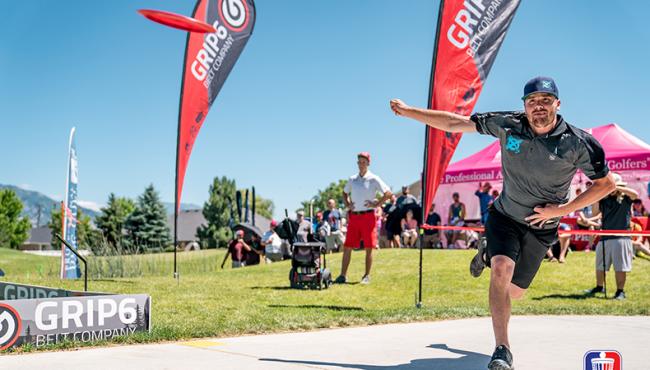 Well, that was fun while it lasted.
After Eagle McMahon finally seized the top spot in the Directors Poll, Ricky Wysocki took it right back after an 1105-rated final round at the Utah Open. It's hard to fault the directors for giving the honors back to the reigning PDGA World Champion – he found the accuracy off the tee that had been stymying him all season and ironed out some kinks on the green – but it's likely a little tougher for McMahon to swallow. After all, he tossed a 1087-rated final, his second-best of the 2018 season, and still came up short.
With the world's top three pro disc golfers all rated over 1040 and hitting their midseason stride, our next poll – after the Konopiště Open, this season's European Major – should be a fun one. Other observations from this week:
Stasis was the name of the game in the rest of the top 10, as well as nearly all of the Open Women's division. Only James Conrad, who tied for sixth in Utah, was able to gain much ground.
Austin Hannum finally cracked the top 20, and he didn't just sneak in. The Oklahoma pro hasn't lit up the stat sheet in 2018, but his recent play at golf courses have upped his profile. His fourth-place tie in Utah comes on the heels of a final round push at the Santa Cruz Masters Cup that put him into a tie for fifth.
Paige Bjerkaas is on the tail end of her summer mini-tour, and she's going out in fine fashion. She had the best OB rate in the 14-player Open Women's field at Utah, and that helped her to a second-place tie.
Open
Open Women