Champions Crowned at PDGA Masters Worlds
Champions Crowned at PDGA Masters Worlds
Feldberg, Schultz, Scoggins among winners in Tennessee - Final Recap
Sunday, August 8, 2021 - 09:47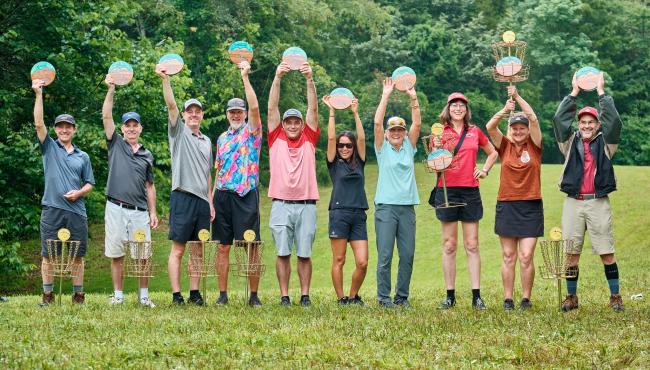 Barry Schultz was honest, this PDGA World Championship title didn't come easy.
But, once again, he prevailed.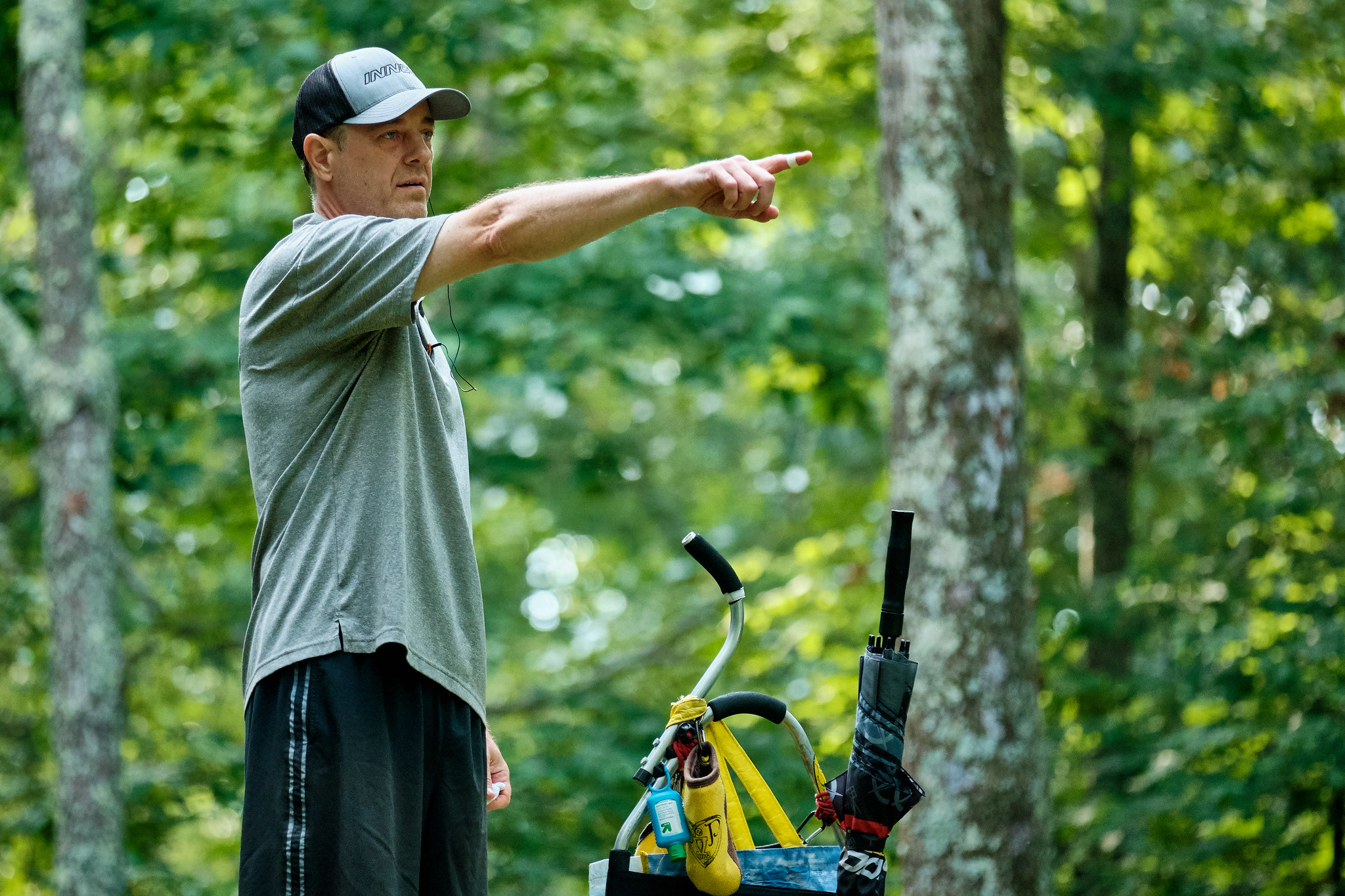 Becoming the first player in disc golf history to win world titles in the Open division, the MP40 division and now, the MP50 division, Schultz was among 13 winners crowned on Saturday at the 2021 PDGA Professional Masters Disc Golf World Championships.
"It feels great," Schultz said. "I've got to be honest; this was probably the most difficult week of golf that I've had in a long, long time and it feels great to finish strong and take it home."
Photos: 2021 PDGA Pro Masters Disc Golf World Championships »
The pressure was high throughout the week as tightly contested battles, with any number of players in contention, came down to the wire.
"After we got off the tee of the last hole, I was like, ok, I think I've got it now," said Donna Barr, the 2021 FP55 World Champion.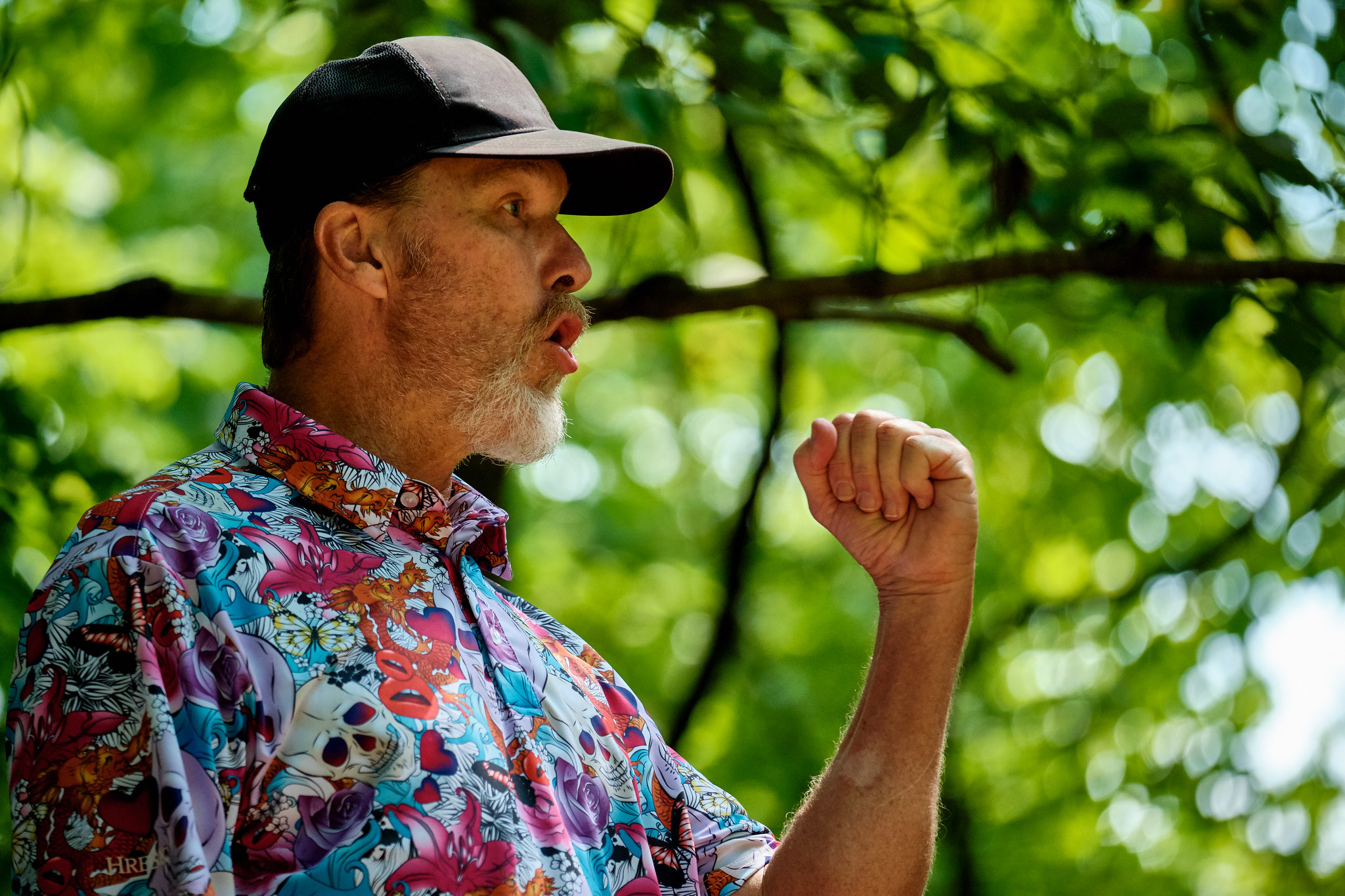 Tim Keith had a similar feeling after getting off to a start strong in a MP60 race that had four players within four strokes entering Saturday's semifinal round.
Complete coverage from the 2021 PDGA Pro Masters Disc Golf World Championships »
"Just make sure that I got that first tee shot off," Keith recalled. "You just don't understand, I've been trying to achieve this goal for 10-plus years. I've achieved it and I am so happy. It's unbelievable."
Wayne Zink had a little more of a cushion than some throughout the week but, with players making a move in the MP65 division, he didn't feel comfortable in the least.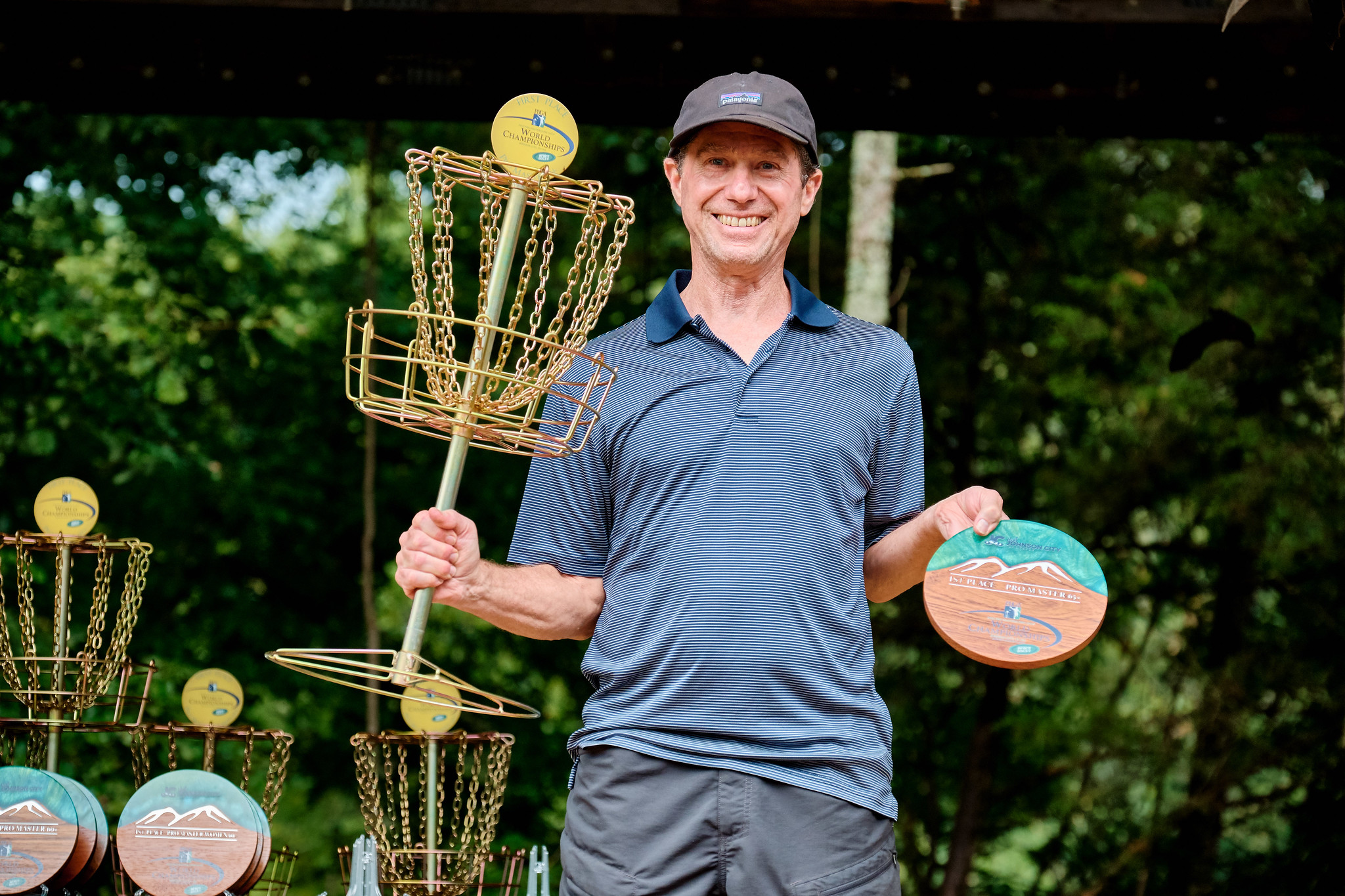 "I was playing with some good players, and they were coming at me," Zink said. "After hole eight of the final nine – hole 17 at Harmon Hills – that was the first time I allowed myself to celebrate, internally at least. I said to myself, you're a world champion."
Andy Ritter, in MP55, was locked in a tie entering Saturday's semifinal round and went pedal to the metal, a strategy that paid off as he went on to a two-stroke win.
"My game plan was to play as aggressive as I could and not let up any because I know how good these players are," Ritter said. "It got close at the end and I'm glad I played aggressive."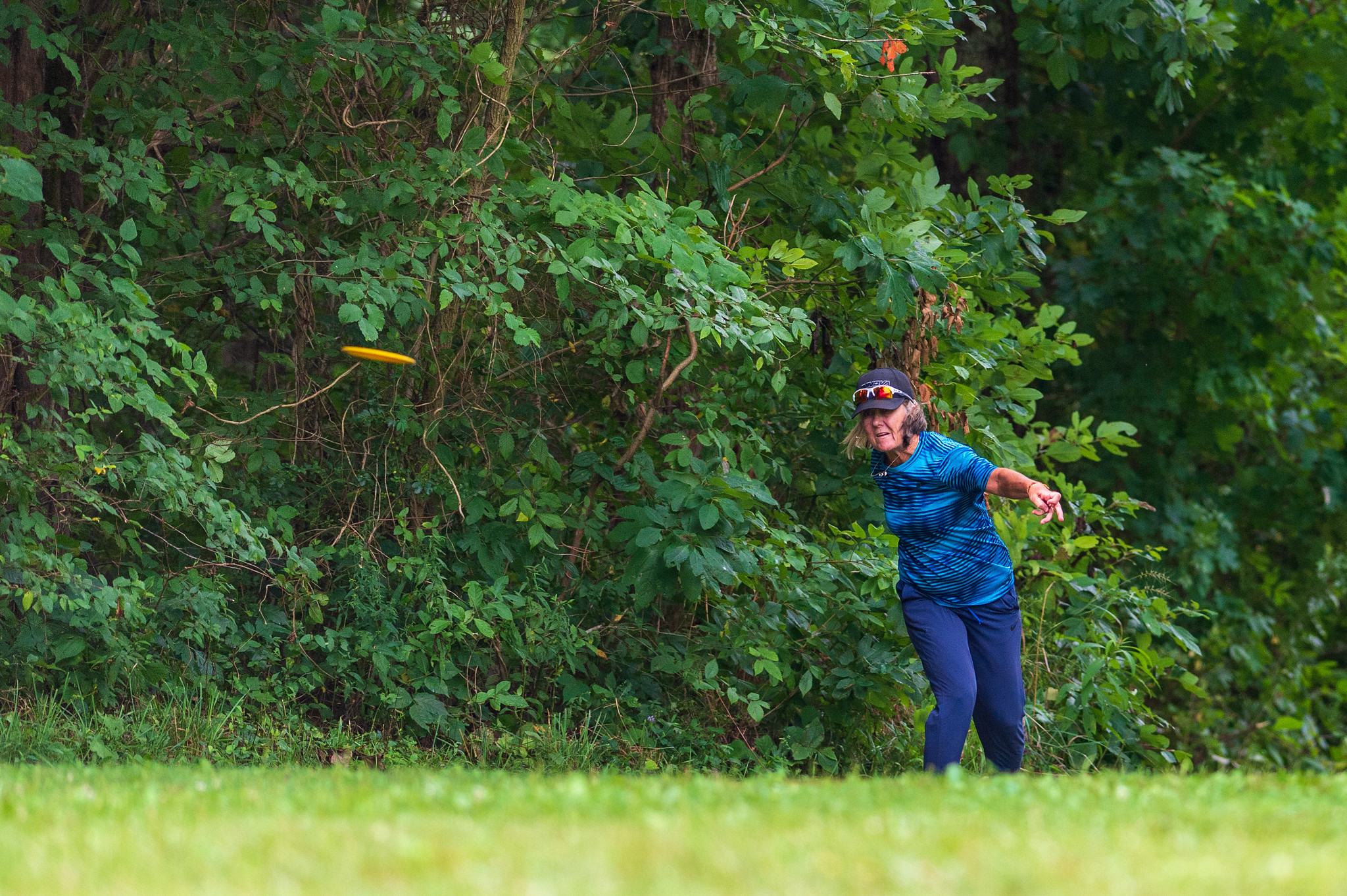 In FP50, Nova Politte cruised to a big win as did Sandy Gast (FP60), Laurie Cloyes-Chupa (FP65), Dr. Rick Voakes (MP70), Jack Gilmore (MP75) and Pete May (MP80).

Feldberg Three-Peats
It was a tight race full of solid golf from a number of number of competitors in MP40 this week. The leaderboard and lead cards changed often.
Except for one player.
David Feldberg leaned on his experience of performing on the biggest stages and, for the third-straight year at Masters Worlds, excelled when the pressure was highest to claim the MP40 world championships.
It came down to the 98th hole of the 99-hole marathon before Feldberg grabbed the lead for good in a highly contested battle.
That was exactly what Feldberg was expecting and, in some ways, wanted.
"If I had a shot to win, like I have many times in my career, I felt like I would make it," Feldberg said. "That's what it came down to – I had a shot to win, and I made it. I knew that I had that inside of me. I didn't play my best golf all week, but I knew if I could be there at the end, I could make that winning shot."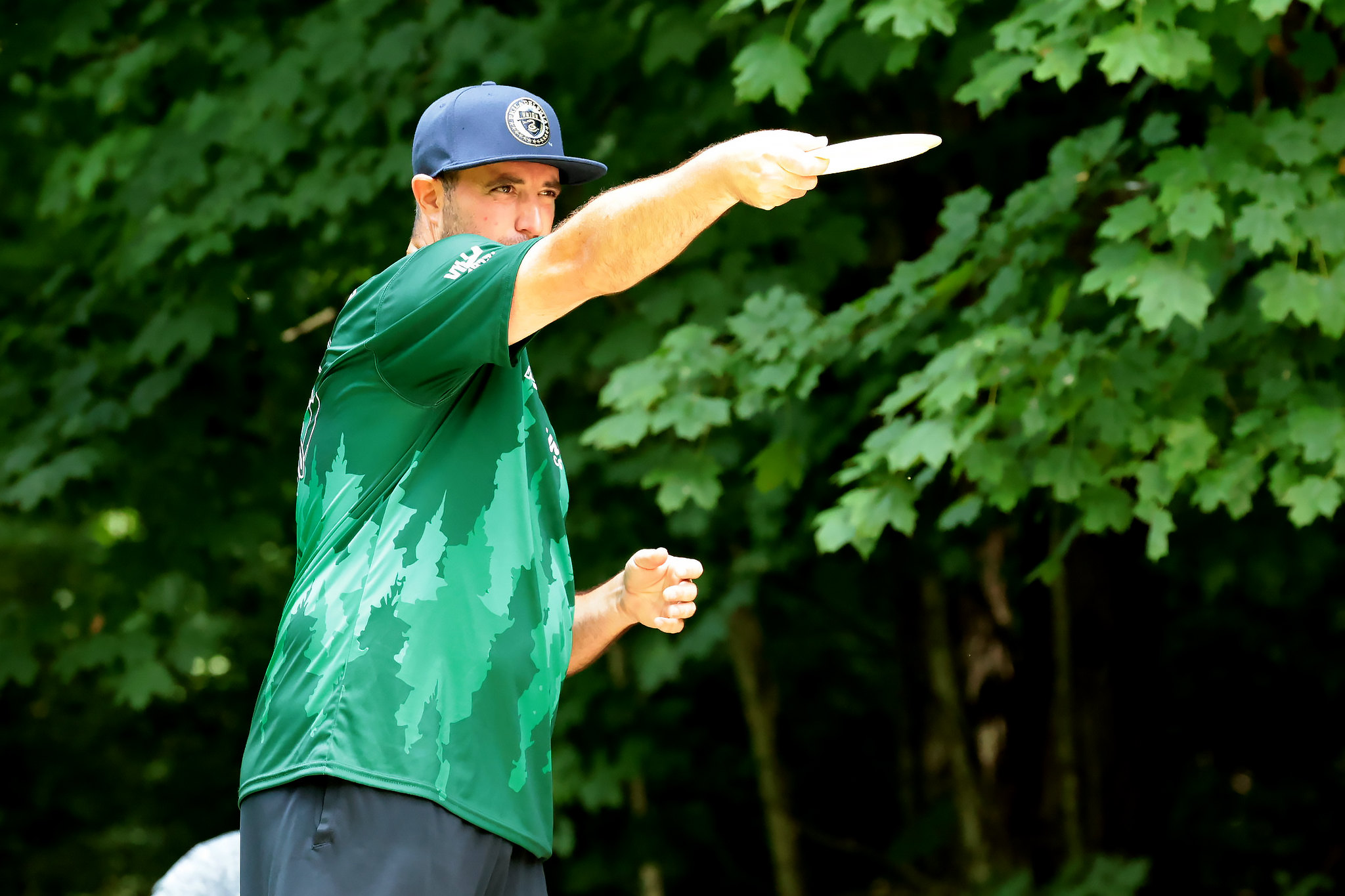 Feldberg had the lead or a share of it throughout the week, including a three-way tie heading into the 18th hole of Saturday morning's semifinal round. He birdied, but so did Chris Villa, who turned in a breakout performance all week in the Tri-Cities.
In the final nine, it was Michael Johansen, who had chased down the lead card midway through the week, that emerged into contention with Feldberg. Johansen tied things up on the second hole of the finals and the two shared the lead all the way to the challenging 17th at Harmon Hills.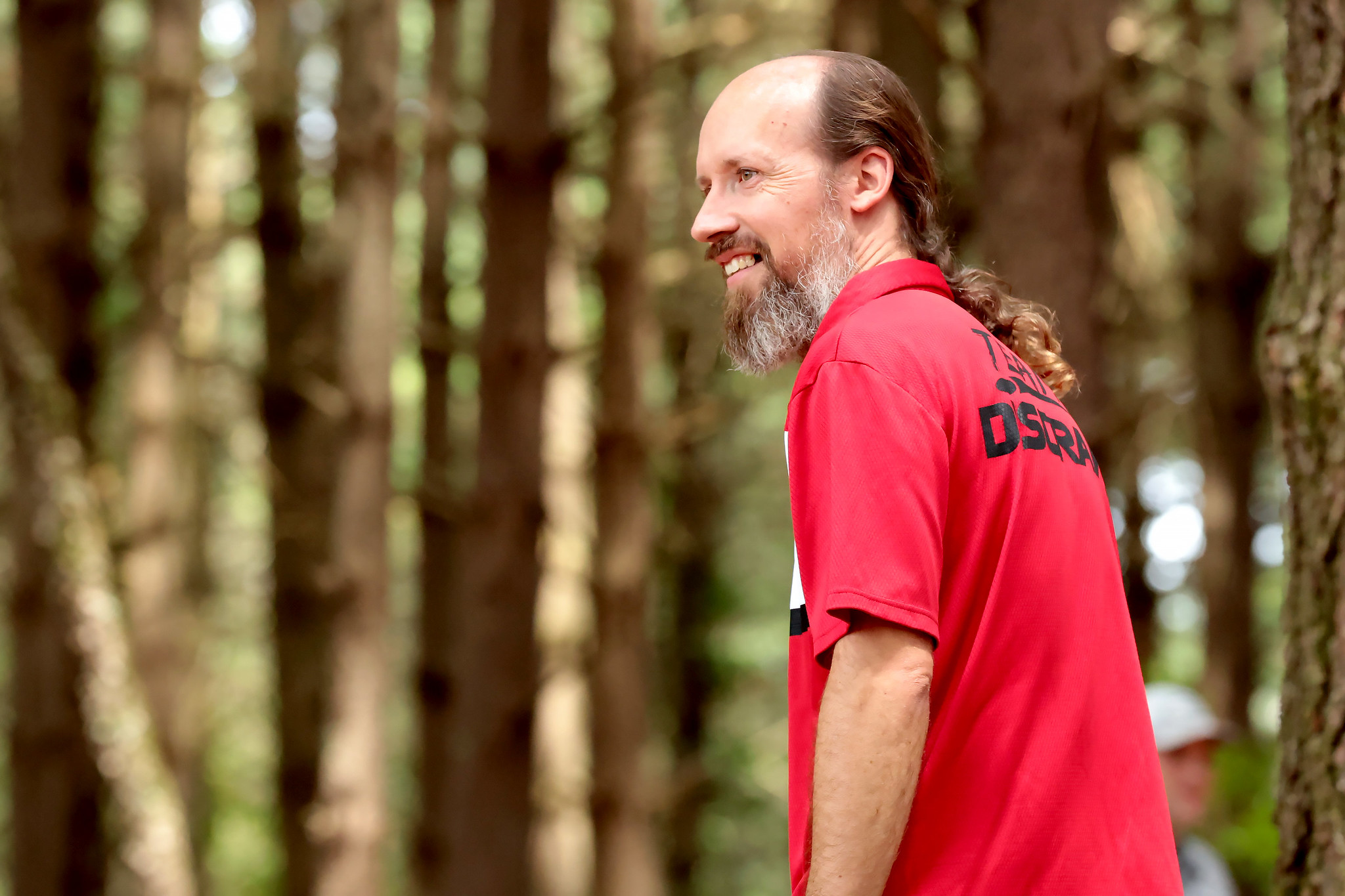 Feldberg then had his shot and connected to take the lead with one last trek up the hill at Harmon to lock up his three-peat.
"I feel great," Feldberg said. "It's great to set a goal and achieve it. I told like 10 people that 60-under was the mark and I hit it."
Johansen finished one stroke back at 59-under. Steve Rico and Villa hit the podium at 57-under.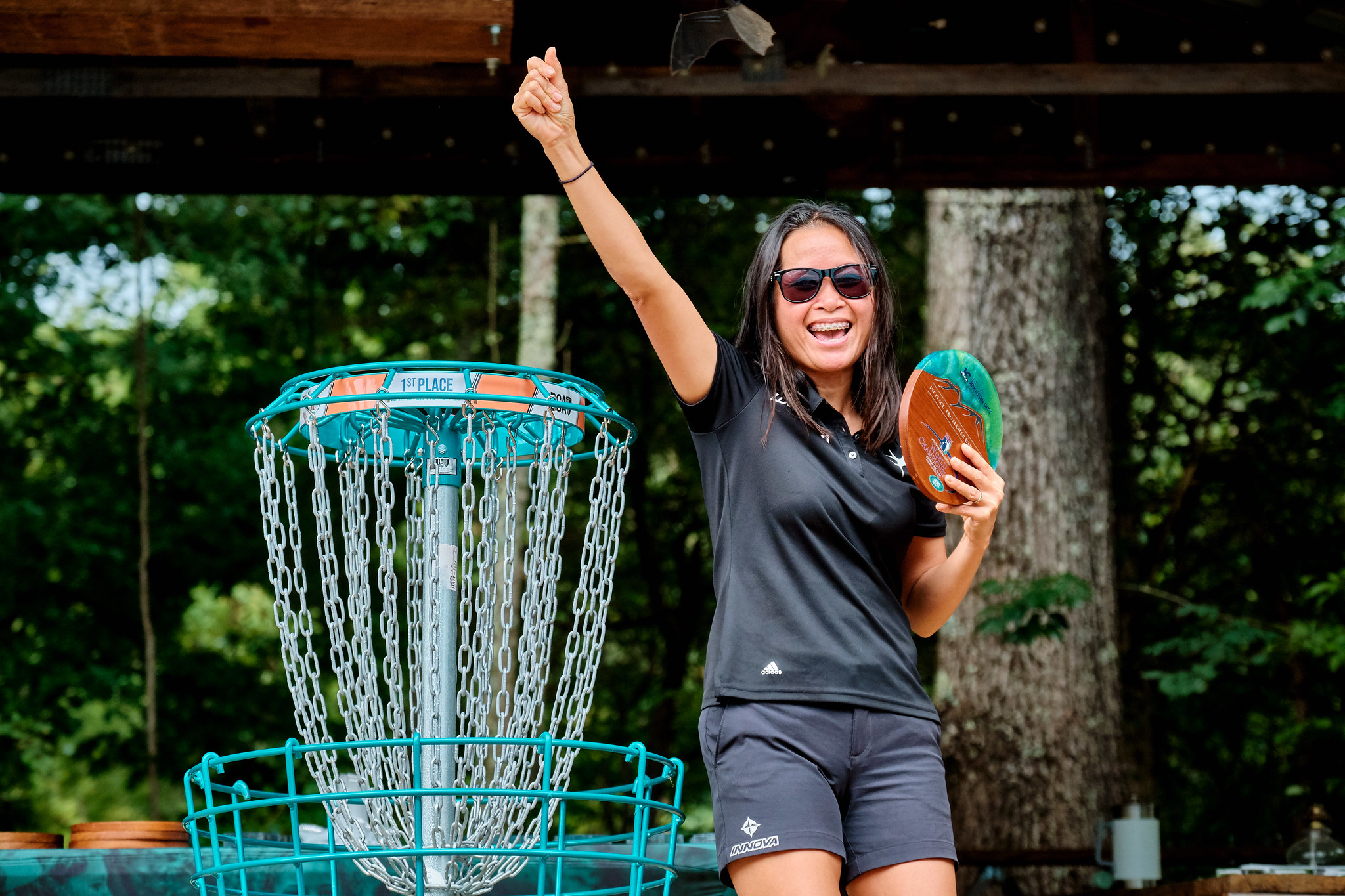 Ohn Dominates
Ohn Scoggins still has her eyes on an FPO world title but, she's one-for-one in her PDGA Masters Worlds debut.
And she did it in dominating fashion with a 23-stroke win.
"It feels amazing," Scoggins said. "This is the only thing I wanted in my career, a world championship. I want FPO but I'll take this one first. I feel so happy."
Elaine King finished second in MP40, two shots ahead of Jennifer Allen.
Next up is the 2021 PDGA Amateur Disc Golf World Championships, set for August 17-21 in Orlando, Florida.
Comments
This is one reason why this is such a great game. It can be so inclusive of players of diverse backgrounds while retaining a high level of play among elite players through a lifetime.