Central Coast Disc Golf On Board for FPO Coverage in 2020
Central Coast Disc Golf On Board for FPO Coverage in 2020
Long-running media crew steps up for PDGA National Tour, USWDGC
Thursday, November 7, 2019 - 00:00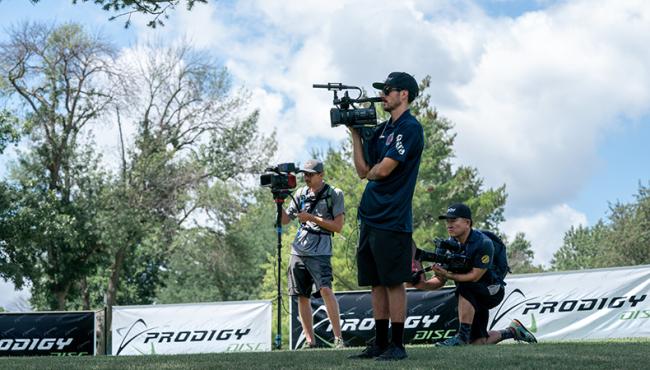 Since uploading their first disc golf tournament video to YouTube more than eight years ago, Central Coast Disc Golf has grown into one of the longest-standing, most well-established channels for quality coverage of the sport.
Now, they'll be helping the PDGA establish quality coverage of the Open Women's division.
Central Coast Disc Golf has signed an agreement to be the official Open Women's lead card video provider for the 2020 PDGA National Tour and the 2020 United States Women's Disc Golf Championship. The deal will ensure the top professional women in the sport have guaranteed coverage at elite events on a channel with a loyal following of more than 80,000 subscribers.
"We are super excited to be bringing you the best women's golf in the world, and very thankful to the PDGA for making it possible," Central Coast Disc Golf Founder Ian Anderson said. "Can't wait for next year!"
Though an agreement of this scope is new for 2020, CCDG is no stranger to Open Women's coverage. The crew was behind the cameras for the 2019 Santa Cruz Masters Cup and the 2019 PDGA Professional Disc Golf World Championships, putting their radar gun readings, rangefinder stats, and beautiful slow-motion shots to work.
"We've always been impressed with Central Coast's dedication to disc golf and their willingness to step up and put the pro women on a platform they deserve," PDGA Communications Manager Steve Hill said. "We're fortunate to have a team like that in the sport, and we know this agreement is only going to help continue the PDGA work toward its goal of attracting more women to the sport."
PDGA Women's Committee Chair and five-time world champion Elaine King is also excited to have a team dedicated to women's videos this season and mentioned that its appeal goes just beyond the ladies on the course.
"The popularity of women's disc golf video coverage continues to increase. Watching women's disc golf is highly inspirational to female players of all skill levels as they participate in the sport in increasing numbers," King said. "The viewership also includes a growing male audience who find that the style and strategy of the top women players is more instructive to their game than that of the top male players. It is wonderful to see the partnership between the PDGA and Central Coast Disc Golf to assure continued high-quality FPO coverage in 2020."
Fans looking to support Central Coast's 2020 offerings — more Starter Pack Challenges and Champs vs. Chumps, anyone? — via Patreon.