Allen, King on Top Heading to Round 3 at ECC
Allen, King on Top Heading to Round 3 at ECC
National Tour - Dynamic Discs Open Day 2 FPO Recap
Friday, April 30, 2021 - 10:09
EMPORIA, Kansas – Just over 10 hours after her day started, Catrina Allen had to reign it back in.
Not a problem.
Allen kept pace throughout a long day of disc golf at the Dynamic Discs Open on Thursday to take a three-stroke lead at the midway point of the second PDGA National Tour stop of the year.
After the first round was halted due to darkness after a weather delay, a large number of FPO players, including Allen, finished their round at 8:30 a.m. Thursday before teeing off for their second round later in the afternoon at Jones Gold.
"I just knew things like that can happen and you just have to do your best to deal with it and not let it affect my day because there is no point of bringing it into my round," Allen told the Disc Golf Network's Nate Perkins. "I did feel like, maybe around hole 16, that I told myself that I've got to dig deep, not physically, but mentally. I was catching myself out of the zone. The first few holes I was really feeling it but as the day went on, I could kind of tell that I was going over here a little bit instead of staying focused on the task.
"But I thought I finished well."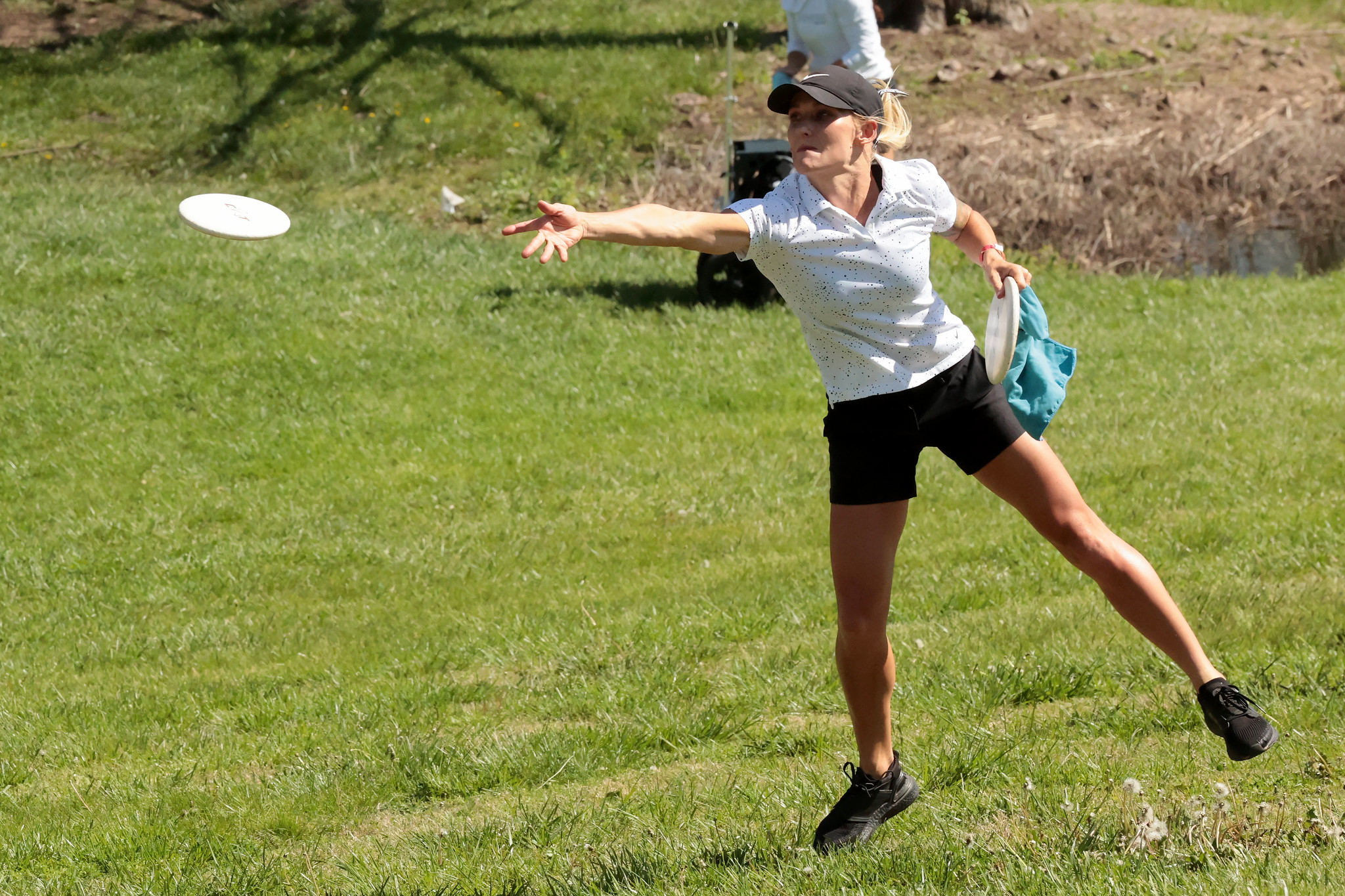 It was a 23-hole day for Allen and Wednesday's feature card, including Hailey King, who matched Allen's hot round of a 6-under 64 as action shifts to the Emporia Country Club for the final two rounds.
The duo sit nine and six shots ahead of the rest of the field, respectively.
King finished with 10 birdies on the day but double bogies on hole 2, which averaged .45 strokes over par, and hole 8, which checked in a .53 strokes over par, kept Allen out in front throughout.
Allen started 2-under through four holes before a double bogey on hole 6. She added four birdies from there before her second bogey of the round and just third overall through 36 holes at Jones Gold.
King torched the back nine to the tune of 6-under but Allen kept pace as the two matched with 3-under totals on the final four holes.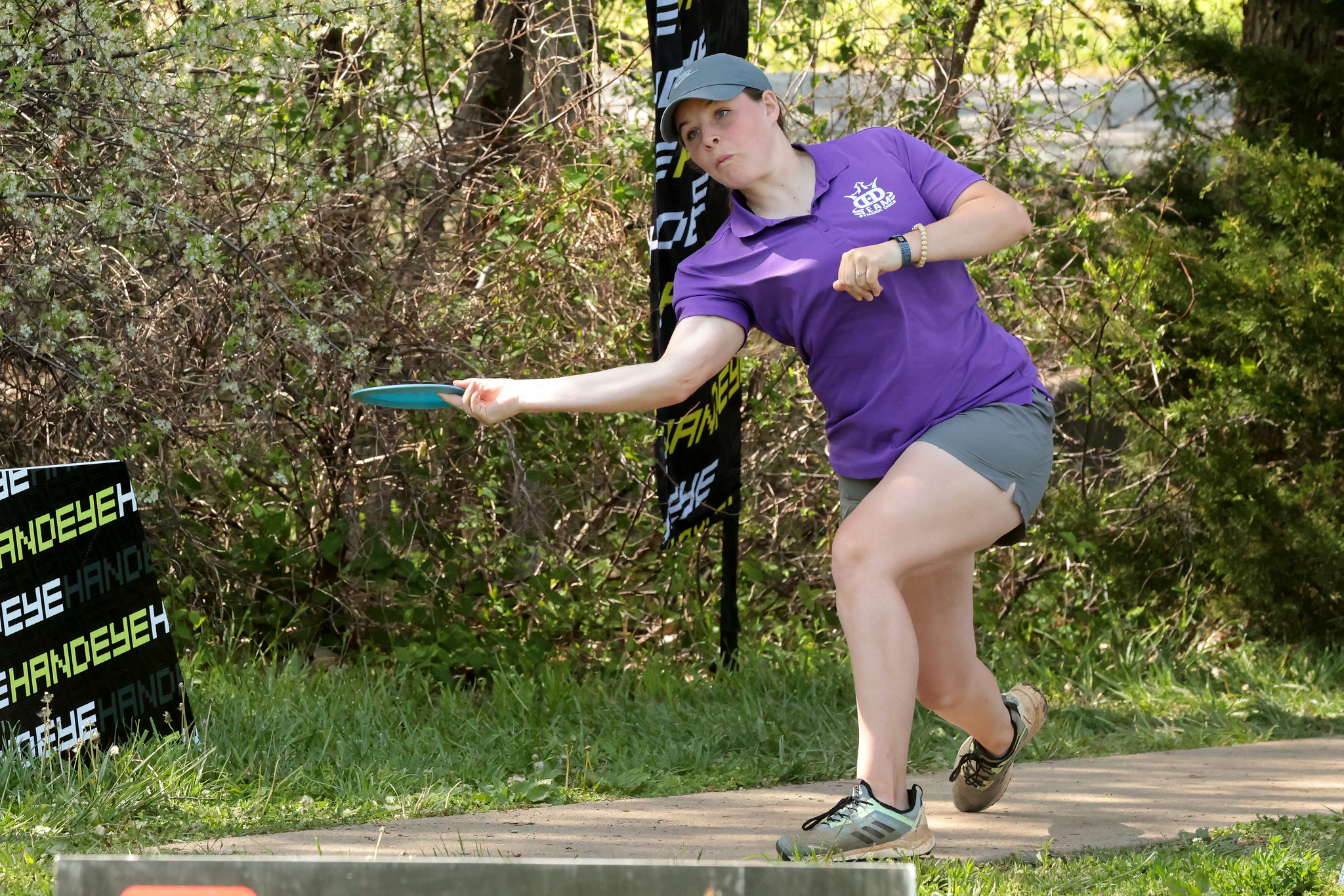 Macie Walker kept her name in the top four spots with an even par round with three birdies and three bogies.
Kona Panis birdied the first four holes before a rollercoaster finish for a 2-under round landed her on the lead card for moving day.
Allen leads the field in strokes gained tee-to-green (19.66) and OB rate (3) after two rounds. King is second (6.37) behind Heather Young (8.32) in strokes gained on the green, according to UDisc.
As action shifts to the Emporia Country Club, focus is in high demand with the tight OBs and wind that always accompany the track.
"I'm happy with the way I'm playing, other than a couple of OBs," Allen said. "That's what I'm really focused on, instead of focusing on a three-stroke lead, is just getting in bounds and getting the birdies when they come and not forcing anything.
"It's one shot at a time."
Live coverage of the Dynamic Discs Open kicks off at 1 p.m. CT on the Disc Golf Network. The FPO lead card tees off at 3:40 p.m. CT.