Championship Grind: World Champions Crowned in Florida
Championship Grind: World Champions Crowned in Florida
PDGA Amateur Disc Golf World Championships - Final Recap
Monday, August 23, 2021 - 12:29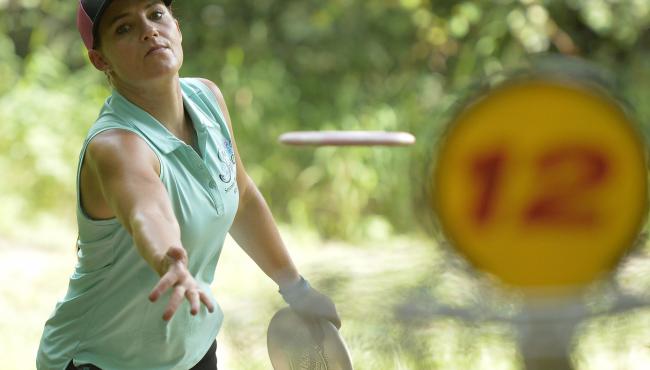 It's a week-long test of physical and mental endurance where you can't really get too comfortable or let the foot off the gas.
Several newly crowned PDGA World Champions experienced every aspect of that this week at the 2021 PDGA Amateur Disc Golf World Championships in Orlando, Florida.
"This week was intense, and it was great," said Serenity Madison, the 2021 FA40 World Champion. "I started out round one with a 120-foot eagle, my very first eagle. By the second round, I had a lead, a seven-stroke lead but Meg (Sapp) was keeping me on my toes the whole time.
"Coming into the final round, the semis and the finals, I had a three-stroke lead but I'm happy to report that I ended with an 11-stroke lead and a world championship."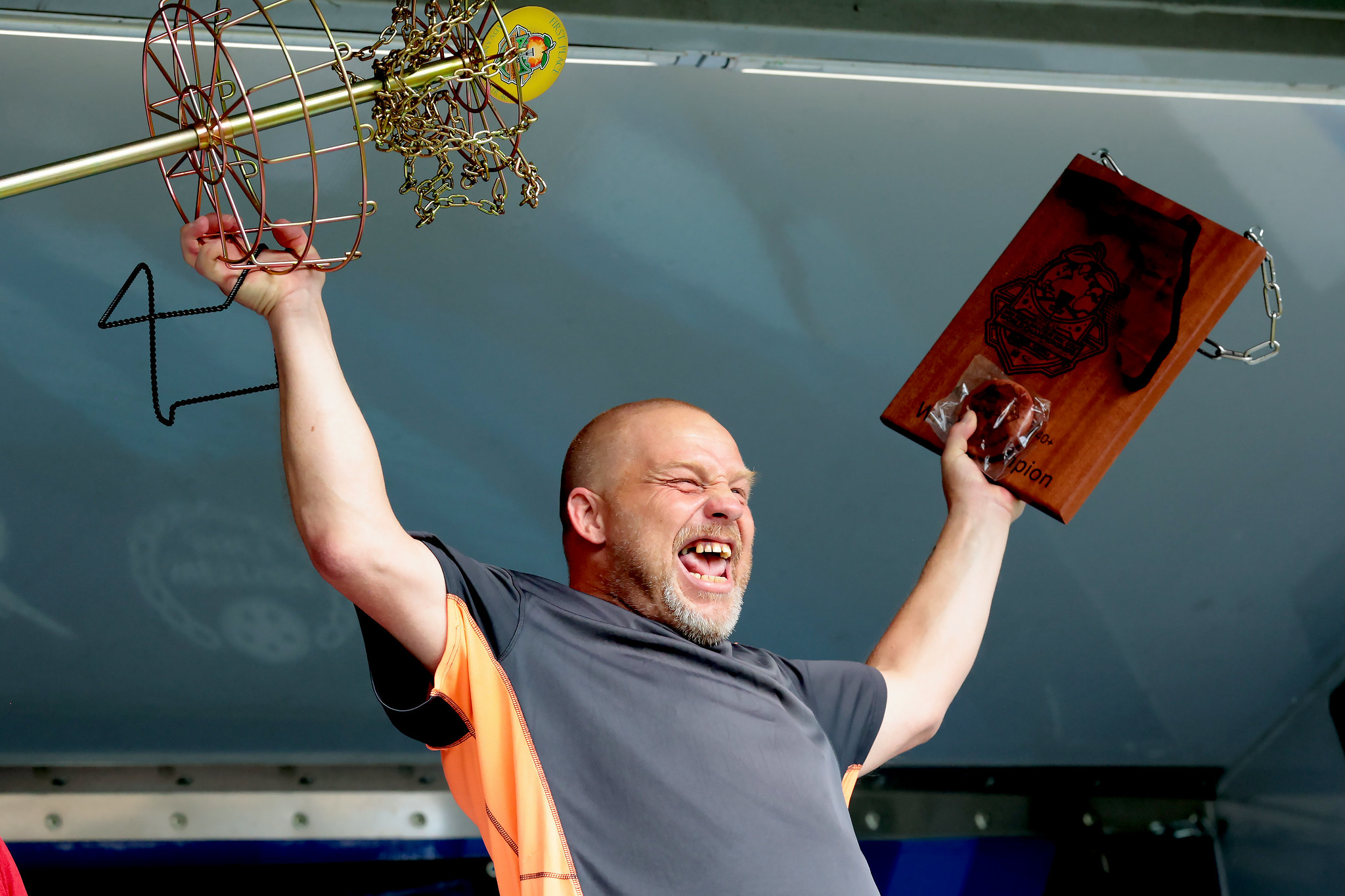 In MA40, Ralph Matrau was down by three strokes entering the final day. He stepped his game up in the semifinals with the hot round and then, nine holes later, he was a world champion.
Scott, Smith Bring Home Advanced World Titles »
Florida's own Trevor Toenjes was five strokes back in MA50 entering Friday's sixth round. Eighteen holes later, he was up by a stroke and then, aided by a Worlds ace in the semifinals, kept the hardware in the Sunshine State with a four-stroke win.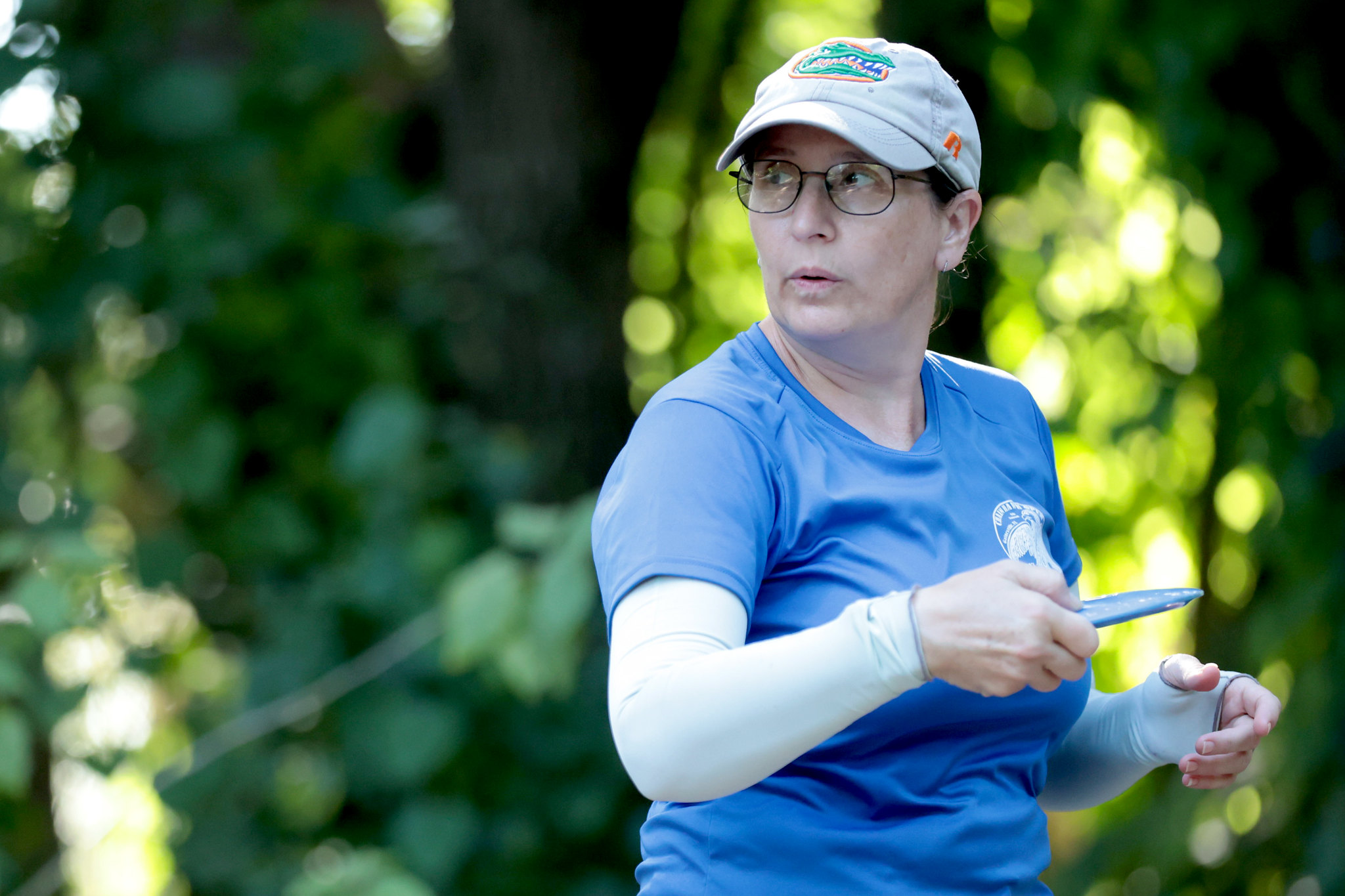 Erin Fitzpatrick grabbed her lead early in the week and rolled to the FA50 title.
Arkansas' Sam Dodd started the week down three strokes and worked his way to a three-stroke lead later in the week. Having seen the fierce competition all week, he knew that getting comfortable wasn't an option.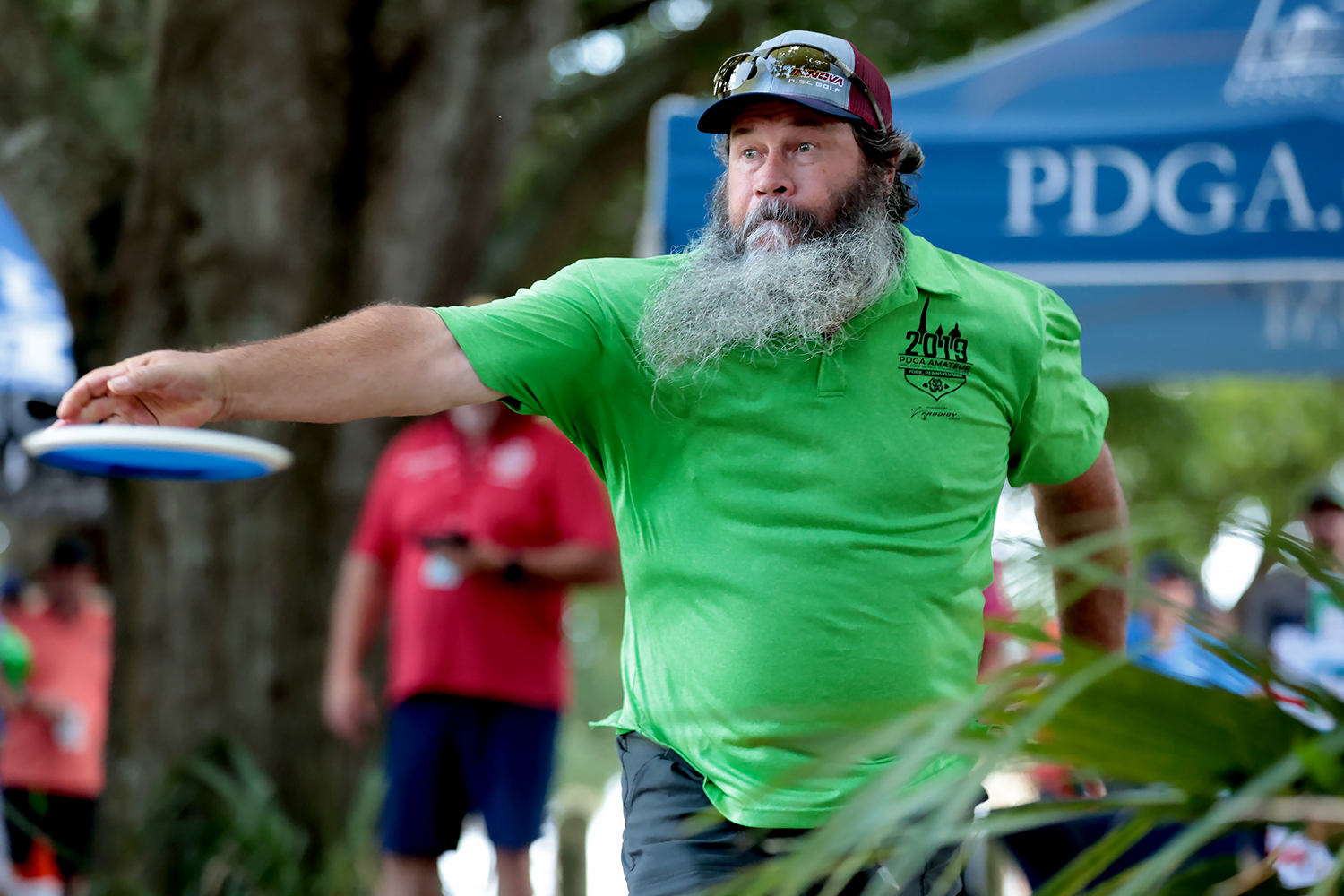 "I feel a little nervous," Dodd said entering the final day. "It's the last couple of rounds, the nerves start kicking in. The first few rounds, you're just trying to stay steady. And then it cranks up a little bit."
He finally got a little breathing room in the final nine, where a 5-for-5 start propelled the 'Doddfather' to a comfortable lead and a world title.
"We've been going back-and-forth all week, just battling" Dodd added. "It's been great; the cards have been great.
"I've known several of these guys for a while from past tournaments. You come out here and see some buddies that you only see at the big tournaments. It's nice, it's fun but it's Worlds and we're all here to play."
Cheryl Zimmerman was all smiles from the first tee of the final nine all the way through being crowned the FA55 World Champion with a dominating win.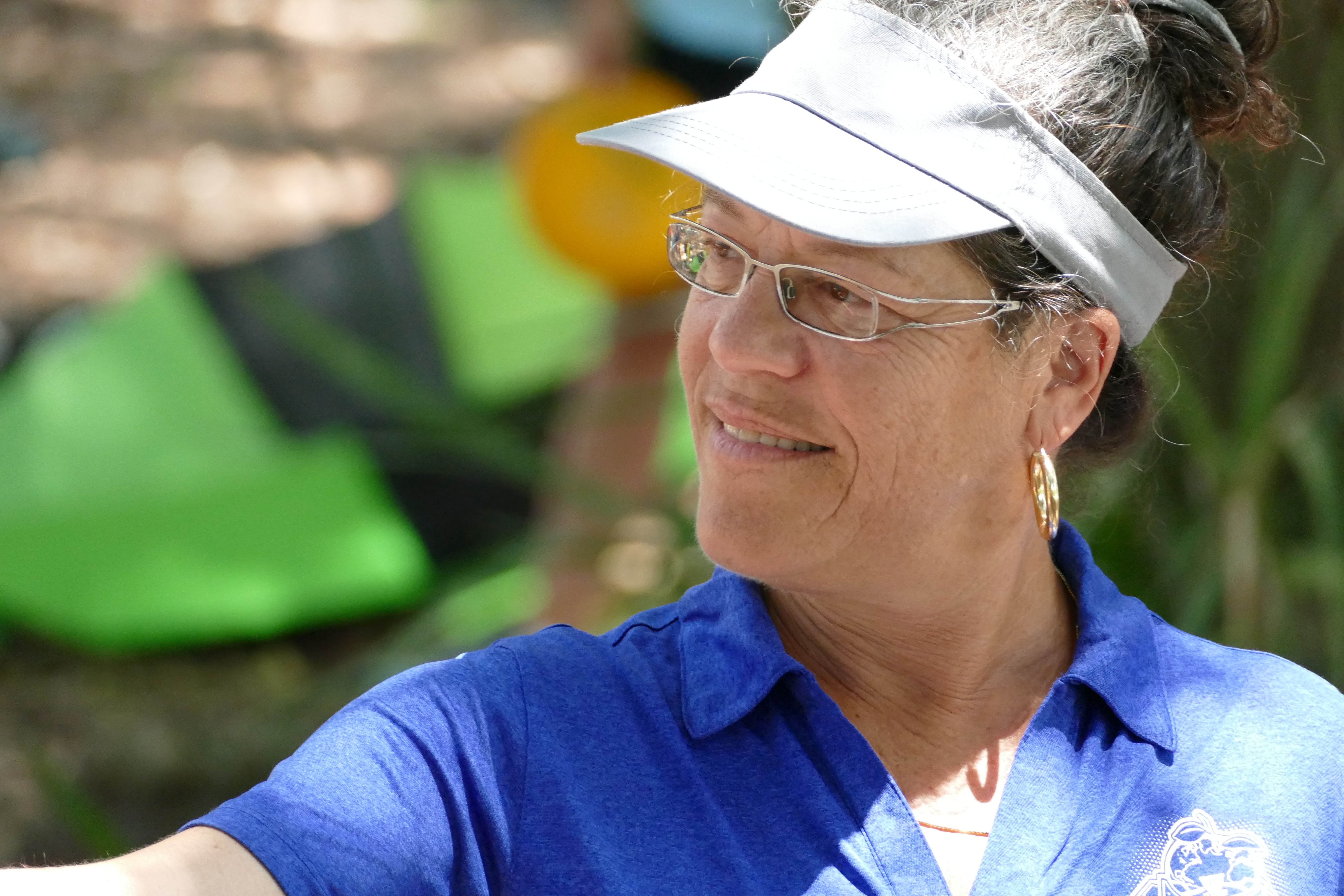 Representing Canada, Ted Moens built on his lead throughout the week and picked up a few crucial birdies in the final nine to take the MA60 title back to British Columbia. His daughter, Julie, finished second in FA1. Julie's mom, Nancy Hamilton, finished fourth in the FA60 division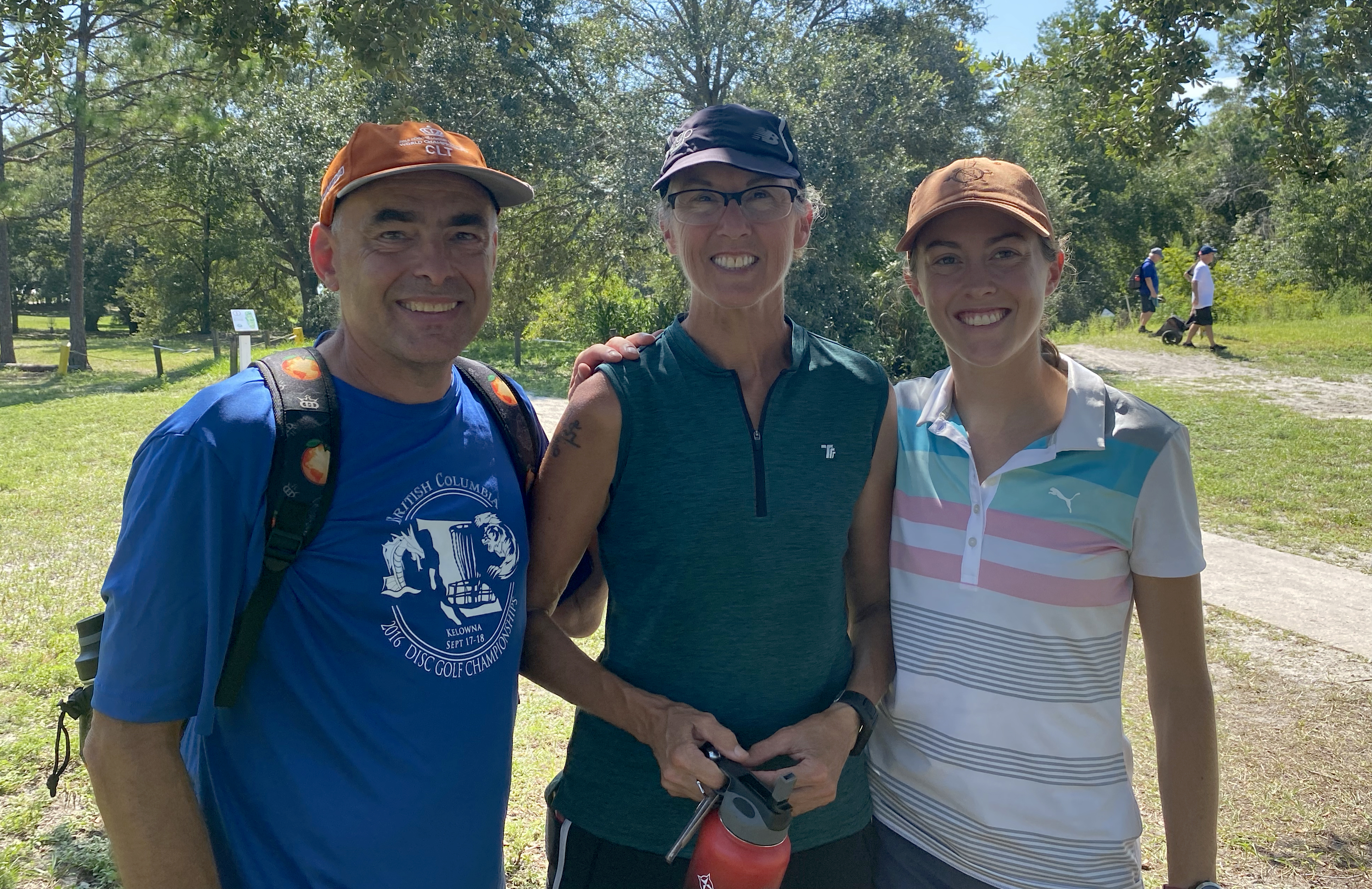 In MA60, Maureen Miller set the pace early and held on for a wire-to-wire world title.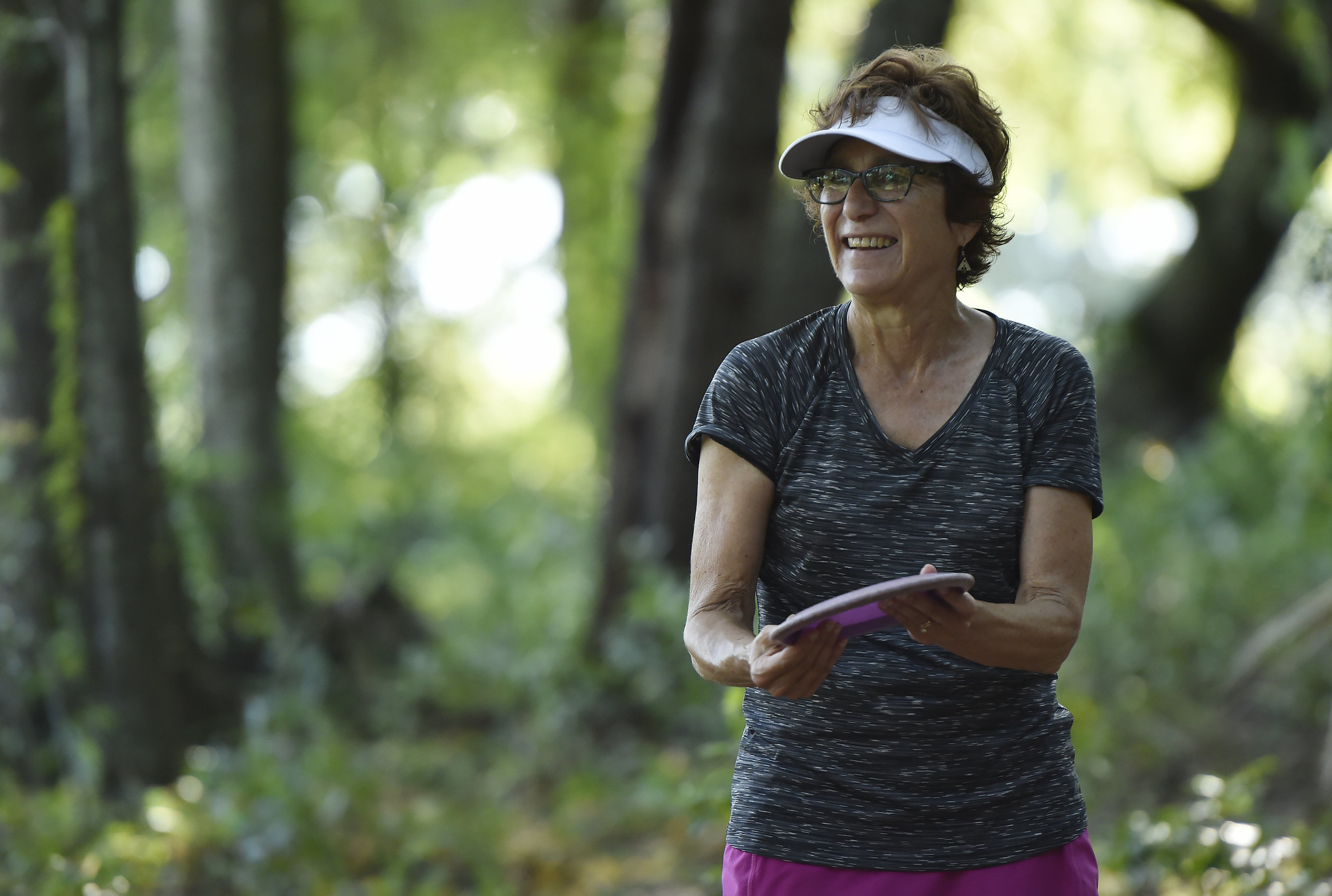 Michael Schweitzer started the week in a tight battle and slowly built his lead in MA65 to six strokes entering Friday. It was a three-stroke lead for the Floridian entering Saturday before a birdie on the 18th hole of the semifinals set him up with a five-stroke lead entering the last nine holes.
Complete coverage of the 2021 PDGA Amateur Disc Golf World Championship »
Buz Ryalls-Clephane credited his entire card and field in the 22-player MA70-plus division for pushing him this week. Ryalls-Clephane kept the title at home in Florida with a seven-stroke win.
It's a grind with the biggest prize in the sport waiting at the end for those who embrace it and endure. Fourteen new PDGA World Champions did exactly that this week in Florida.
2021 Amateur World Championships