2020 Euro Tour Ready to Feature Several Disc Golf Hotbeds
2020 Euro Tour Ready to Feature Several Disc Golf Hotbeds
Six-event circuit runs from April to July
Thursday, November 21, 2019 - 14:58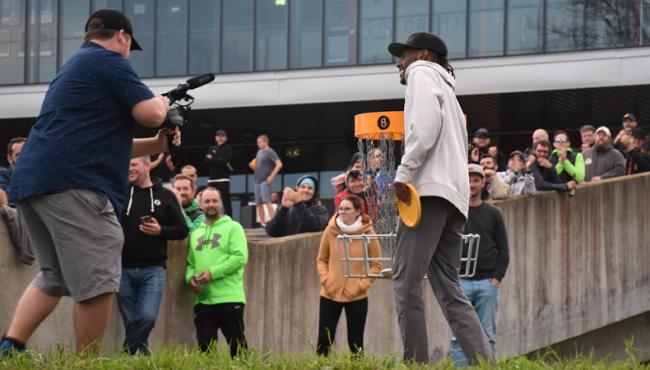 With six events spanning from April to July, the 2020 Euro Tour is set to put the height of European disc golf on display. From venerable, long-established events in Scandinavia to up-and-coming tournaments in the Baltics – and plenty in between – it's set to be a wild ride that will feature several hotbeds of the sport.
Spring Forester | Varaždin, Croatia
Date: 10-12 April
Course: Drava Forester (Euro Tour layout)
Tournament Director: Dinko Šimenc
Drava Forester opens the 2020 Euro Tour with its springtime edition. This event has made its name throughout the years as one of the most energetic and social disc golf happenings, as this quote from SmashboxxTV co-host Terry Miller puts it: "Seriously Jonny, you have not been at a tournament this fun."
Half of the course is in dreaded Drava forest, with tight fairways and rough catching discs like a spider catching a fly, while half is in open fields right next to a river. This is a new tournament on the Euro Tour but is organised by the same team that organised the 2018 European Disc Golf Championships, which boasts years of experience and will bring a new touch to a large scale event.
Kokkedal Open sponsored by Prodigy | Kokkedal, Denmark
Date: 16-17 May
Courses: Eghjorten, Fredtoften; yellow and white tees (total of four layouts)
Tournament Director: Lars Lau Jensen
Kokkedal Open in Denmark is a high-profile event that has been praised for perfect organisation, two neatly trimmed courses, and its many volunteers from a huge local disc golf community. It is also a tournament where amateurs meet professionals: With a capacity of 180 players (which sold out way in advance) and all possible divisions being opened, this one is a must-play for anyone who loves disc golf. Located halfway between "north" and "the rest" of Europe, it is an ideal destination for those who want to play multiple Euro Tour events in 2020 and take their chances in the final standings.
Petzen Open | Petzen, Austria
Date: 22-24 May
Course: Petzen
Tournament Director: Gerald Wölbl
Discgolf Club Petzen will host the Petzen Open, the second newcomer to the Euro Tour series – and a deserving one, at that. The Austrian organizing team is full of enthusiasts who are on a mission to deliver the best possible tournament experience for all players that come. The course sits at 1,700 meters above sea level and with fantastic views over the whole of Carinthia. Alpine terrain, untouched nature, a breath-taking mountain lake with crystal clear water, and a mixture of tight and open fairways call any disc golfer from central Europe.
NBDG Tyyni 2020 sponsored by Latitude 64 | Sipoo, Finland
Date: 25-27 June
Courses: Sibbe Disc Golf, Ramirent Nevas Golf, Ford DGP, Kartano, Keinukallio, Virvik
Tournament Director: Juha Kytö
Tyyni is not an ordinary disc golf event to attend: It is an experience that every disc golfer must feel. Tyyni takes place in the small town of Sipoo, Finland, and for the whole week the town is filled with disc golfers. More than 1,000 players flock to six courses over a total of 11 days, making it the second-largest disc golf event in the world. Tyyni also attracts players with the highest payout of the Euro Tour: With 10,000€ added cash and a full field, the pro purse will reach a whopping 41,000€ (more than $45,000). This should be attractive enough for United States-based pros, who could come to Europe for a Tyyni/Sula Open/Estonian Open/European Open leg -- three Euro Tour events and, of course, the only European Major and one of the best tournaments in the world. That is what we call a worthwhile European disc golf trip.
Sula Open | Langevåg, Norway
Date: 3-5 July
Course: Vasset DiscGolfPark
Tournament Director: Jostein Håland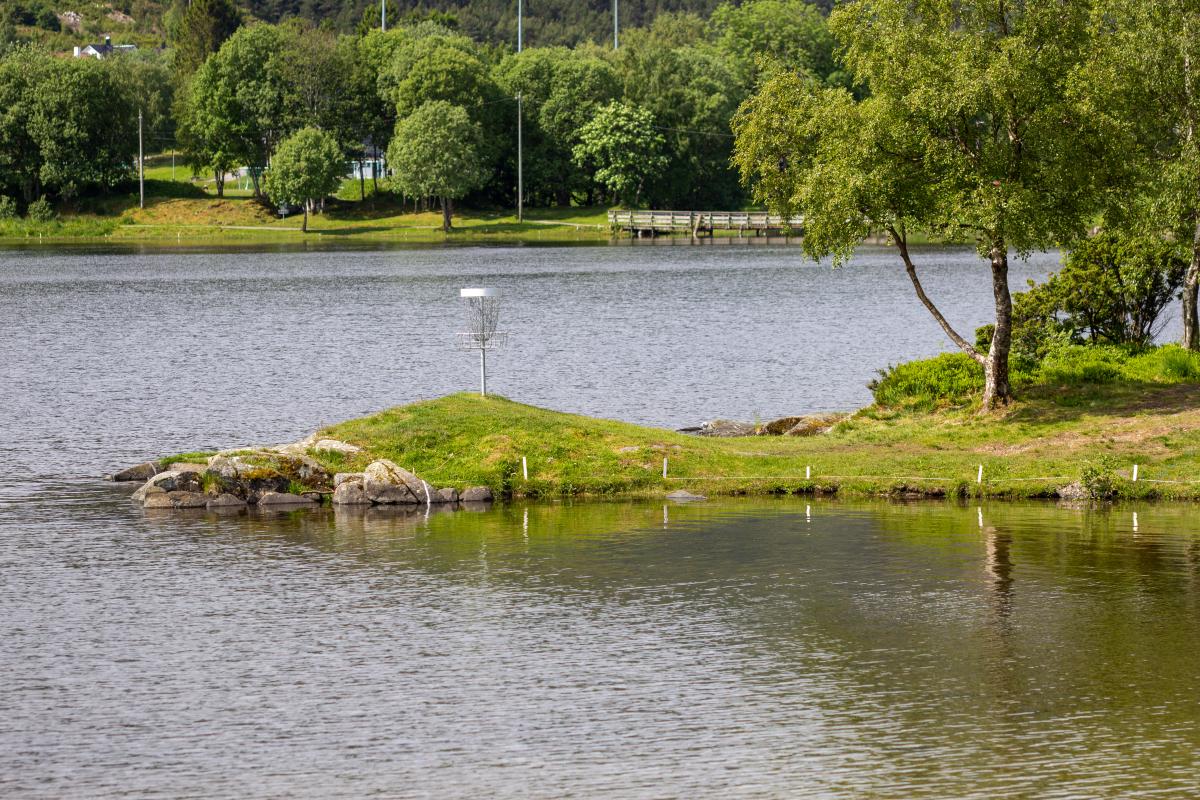 Played amongst the stunning scenery of Norwegian fjords, put a red sticker on your calendar so you do not miss the Sula Open, a great tournament in the peak of Nordic summer. There will be no shortage of famous names in attendance, as five-time PDGA World Champion Paul McBeth has already confirmed his appearance, as has Kristofer Hivju, aka Tormund Giantsbane of Game of Thrones celebrity. Vasset DiscGolfPark has a reputation as a difficult course, but if you have what it takes to nail your lines, be sure to register on time: There won´t be room for late adds in 2020.
Estonian Open 2020 powered by Prodigy Disc | Aegviidu, Harjumaa, Estonia
Date: 9-11 July
Course: Sportland Körvemaa
Tournament Director: Martin Rotmeister
Estonian Open is traditionally a very strong tournament held one week prior to the European Open only a short ferry ride away from Finland, making it a perfect practice tournament before the peak of the European season. With a total of 16 players rated at 1000 or better who participated in 2019 – including Eagle McMahon, Ricky Wysocki, Kevin Jones, and James Conrad – we expect this to be the tournament with strongest attendance of touring pros. The course fairways are navigating Korvemaa Hiking and Ski Resort, and it does not get much better than that regarding playing conditions. With tournament organisers guaranteeing an excellent players party, evening activities, and and overall positive atmosphere, it's a great way to end the 2020 Euro Tour.
Be sure to follow along with more from the Euro Tour at PDGA.com/europe and the PDGA Euro Tour Facebook page.