At 16, Buhr Establishing Himself on the Road
At 16, Buhr Establishing Himself on the Road
2021 DGPT Championship - Round 1 Recap
Thursday, October 14, 2021 - 23:12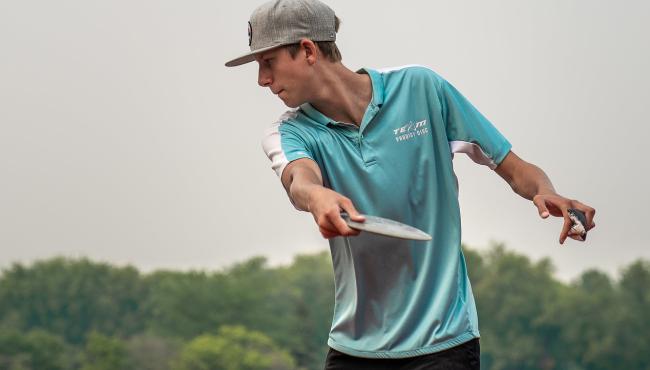 Gannon Buhr's first PDGA win came just over six years ago.
He was 10.
Since then, Buhr has continued growing, literally, on the disc golf course, racking up wins at the amateur level, including two PDGA Junior World Championships, and over the past year, turning in a breakout year in the professional ranks.
At 16-years-old, Buhr, with his mother at the wheel, has hit the road this season for select events and learned that he can hang with the best of the best. It started with a lead card appearance at the Waco Annual Charity Open back in March.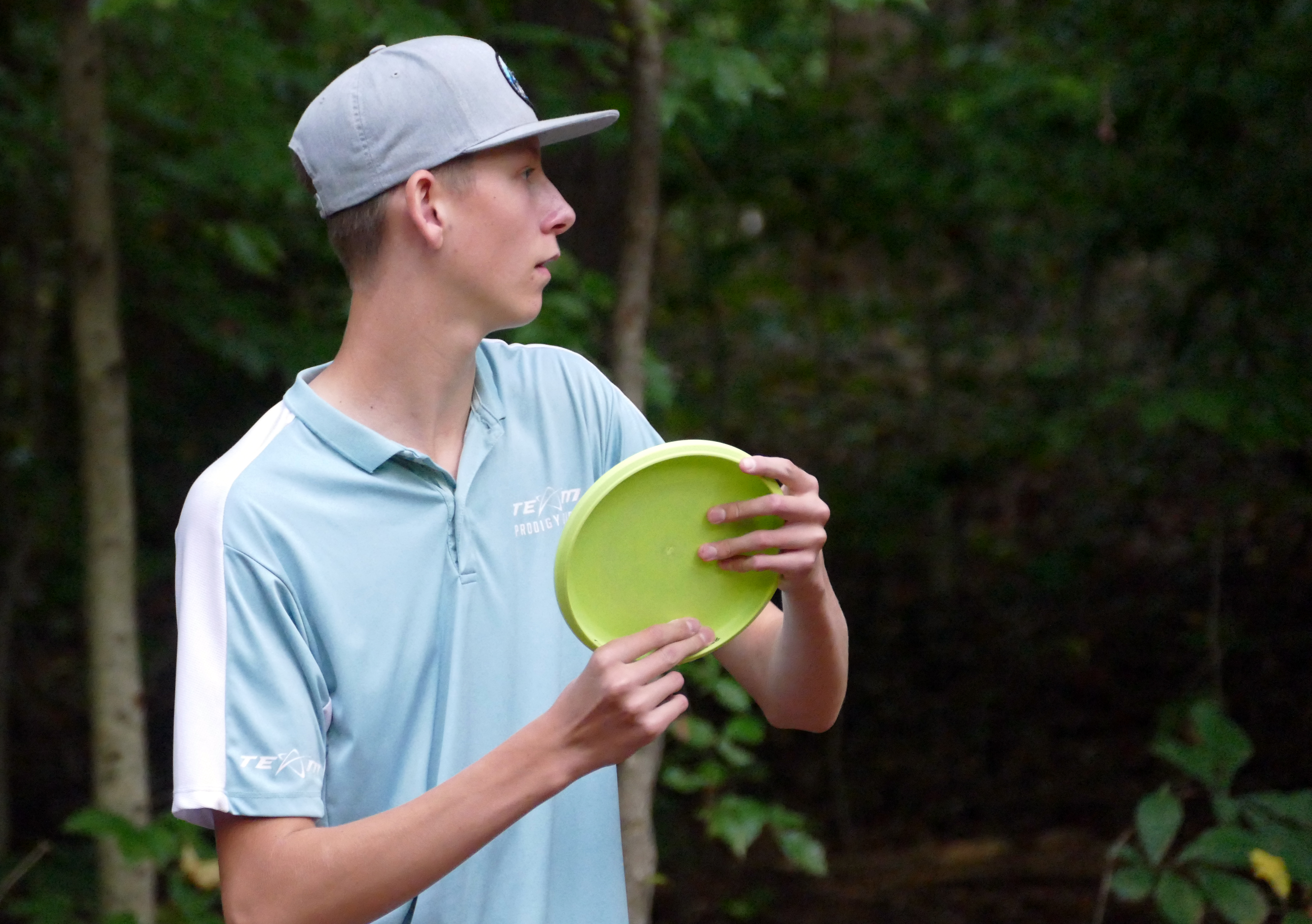 "The cameras were on, the hype was there and I was able to have zero, well maybe not zero, nerves because I saw that okay, I can actually compete with these guys," Buhr said of his showing in Texas. "It's not easy, don't get me wrong, but that was a big confidence boost.
"I'm over those nerves. Cameras, people on the card, all of that, it doesn't bother me at all. The only thing that bothers me is the pressure of the moment – what the shot means or what the putt means."
Buhr happened upon disc golf by accident — buying a golf disc instead of a lid at a sporting goods store and he took to it. With a frame built for the sport, the tall and lanky Buhr can often be seen on his social media on the course or in the basement of his Iowa home working on his craft.
This season, Buhr has hit 16 tournaments, including nine PDGA Elite Series events as well as the World Championships and the United States Disc Golf Championships. He finished 11th in Waco, fourth at the DGPT Silver Series stop, the Clash at the Canyons and made a big splash with a fourth-place finish at The Preserve Championship, the home course of his Prodigy teammate, Cale Leiviska.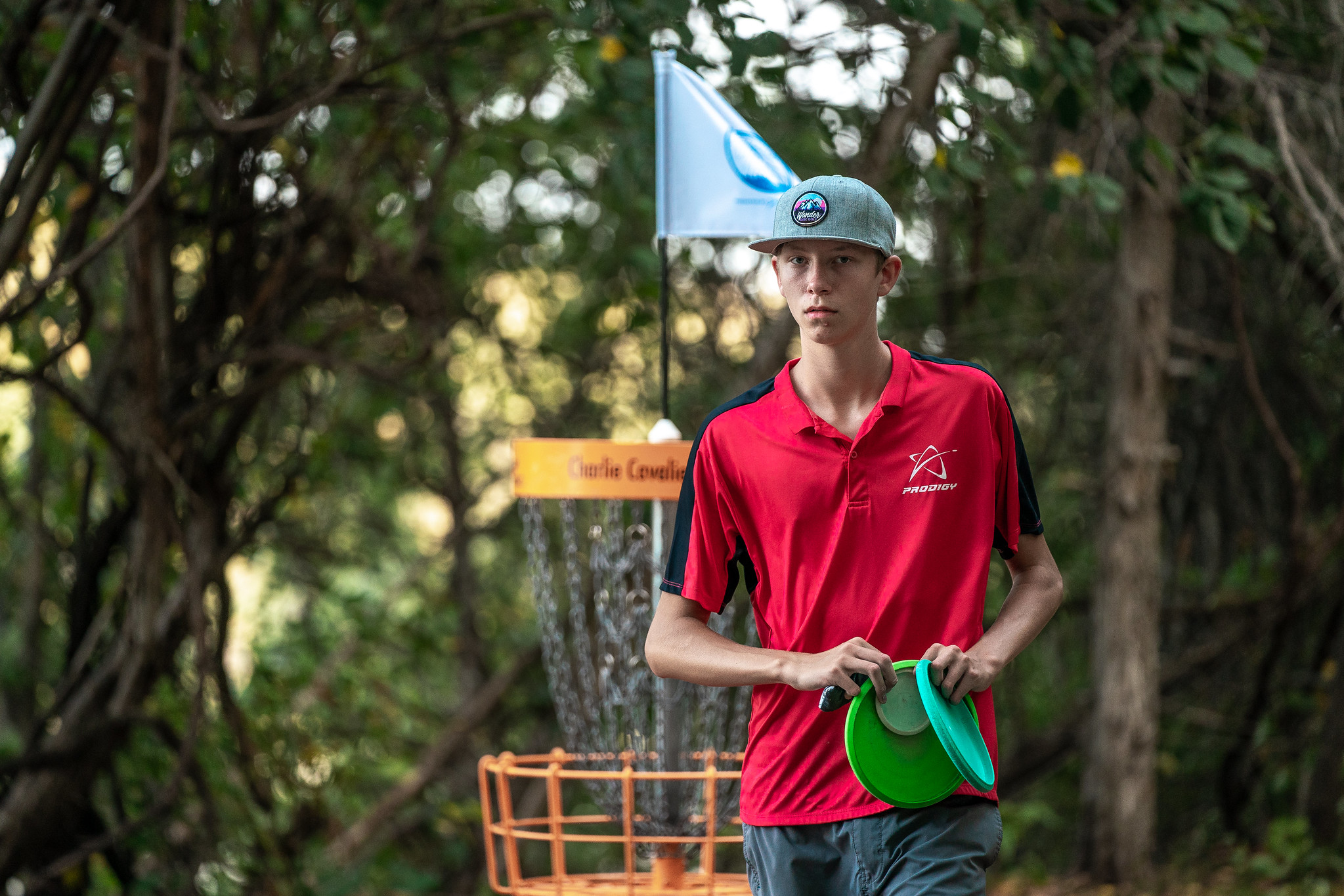 He grabbed a top 10 at the Green Mountain Championship, won his first B-Tier as a professional at the 39th Annual Kansas City Wide Open and, just last week, finished 12th at his first USDGC as the youngest player in the field.
He's leading the standings for the 2021 PDGA Rookie of the Year award.
Again, he's 16 years old.
"I love tour life," Buhr said. "I don't have a van or anything, my mom just takes me everywhere but yeah, it's been a great year. Competing is my favorite thing to do in the entire world. I want to be the best and I want to compete."
Buhr earned the opportunity to compete for a second day at the 2021 Disc Golf Pro Tour Championship presented by Guaranteed Rate on Thursday, advancing to the quarterfinal round with a 3-under score at Hornet's Nest. He tied for third on the round, beating 12 players to move on.
"I 100% knew I could do this – move on and make the quarterfinals," Buhr said.
It took a bounce back from a rough start as he found himself two-over through the first two holes. He turned in a clean sheet from there, picking up five birdies with a 91% rate from C1X, including five hits from the edge of the circle and a 67% scramble rate (4-4 after hole 2).
"I feel great," Buhr told the Disc Golf Network's Jamie Thomas. "It felt so great to come back from my rough start. I was nervous there in the middle section but head a few good breaks, threw a lot of good shots and took advantage of those opportunities."
Spoken like a true professional, just one with homework to finish.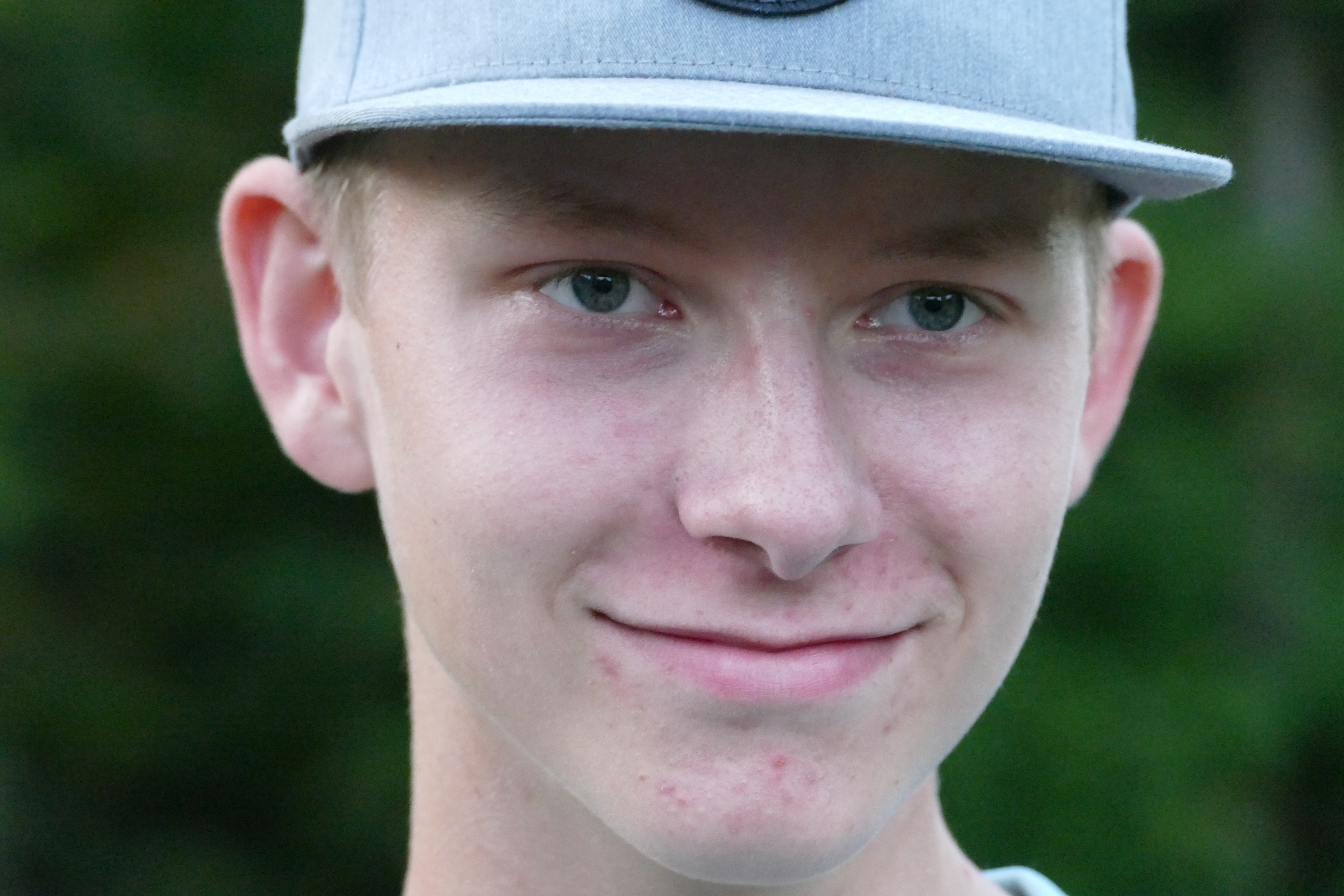 Buhr will join Chris Clemons, Emerson Keith and Nathan Queen on the first card out of the quarterfinal round of the 2021 Disc Golf Pro Tour Championship at 2 p.m. ET. Live coverage begins at 2:30 p.m. ET on the Disc Golf Network.
Comments
The folks in Iowa are really rooting for you Gannon!!
39th Annual Kansas City Wide Open, not 38th. And, I think he was second youngest at USDGC - at least I read that Evan is a bit younger. Regardless, well done, and we were happy you came to play in Kansas City!