Life Before the Disc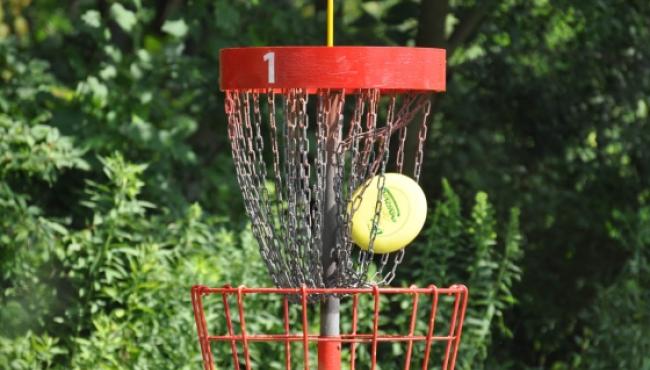 Have you ever stopped and wondered what life would be like without disc golf? What would you be doing now? We checked in with two of our competitors, Don Dillon and Chuck Kennedy, to take a look at their lives before disc golf.

You may know Chuck Kennedy as the master mind behind the SSA (Scratch Scoring Average) ratings program. But what was his life like before the "Rater of the Tossed Arc" became involved with the disc? He was well known back in 1977 as the Rodeo Photographer. That's right. Kennedy used to travel to rodeos, mainly those in Texas, and take photos. He also photographed pets and YMCA sporting events. This talent got him through college earning his Masters degree. There is some irony here. Kennedy was the first photographer to use ASA 400 speed color film in rodeo photography. He worked with ASA and now SSA. Kennedy is currently tied for 26th in the Grandmasters division.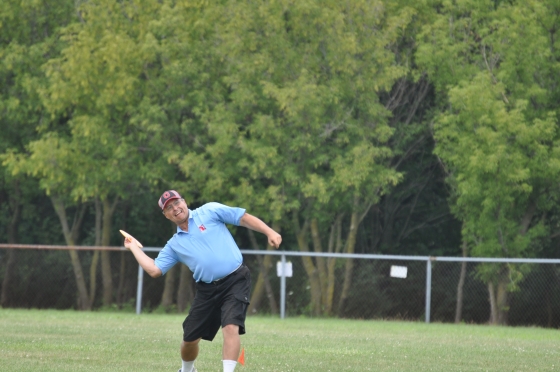 Don Dillon, competing in the inaugural Senior Legends division, has always had a passion for things that fly. Dillon was a Ranger Airborne in Vietnam for two years, earning the Medal of Honor. When reminiscing about his parachuting days he mentioned "two minutes of terror and one minute of bliss". First you have the fear of jumping, then one minute of "this kingdom is amazing" as you soar through the skies, then the bliss is gone only to return to the fear of landing. After his twenty-one years in the Army, he began piloting hot air balloons. He has flown in 9 countries, including a solo flight over the Australian Alps. He was part of the first hot air balloon event at Hershey Park, PA in which 50 balloons entertained 250,000 spectators. So it's safe to say he has a passion for being airborne. Dillon is currently leading the Senior Legends division with a comfortable 10 throw lead. Ironically, the Ranger Airborne motto is "Rangers lead the way".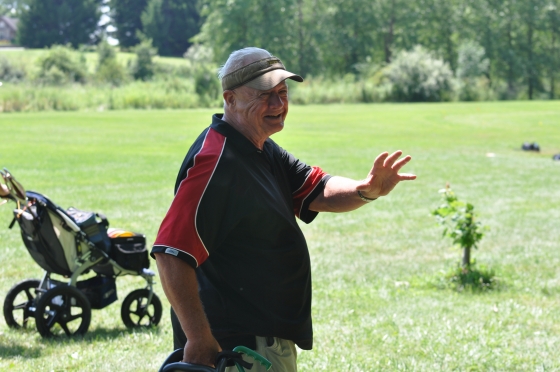 It was fascinating to hear the personal stories these competitors shared. Disc golf has brought so much pleasure to our lives and, like our putts, the friendships formed through the sport are solid. Get to know your fellow disc golfers. Find out what their life was like before picking up a disc. We all come from different backgrounds, but will always remain a family through our love of the disc. Thank you "Steady" Ed!