Kansas City Here I Come!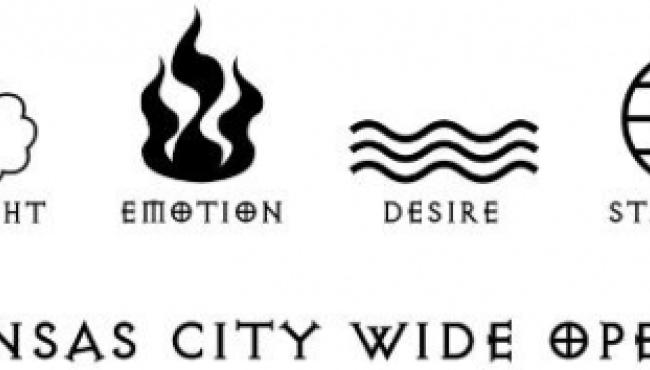 The National Tour stops in Kansas City this weekend for the 26th Kansas City Wide Open. The Wide Open is the culmination of a great 4-week swing through the Midwest, with NT stops in Tulsa, Minnesota and Kansas City, and a SuperTour in Des Moines. The battles have been hard fought in each event, and the temperatures and disc golf are getting hotter as Kansas City welcomes what should be yet another fine weekend of disc golf.
The Wide Open has been symbolic with friendship, and lately initial NT wins for someone on the scene looking to crack that threshold. Last year saw Kyle Crabtree winning his first-ever NT event. Josh Anthon won the Wide Open in 2006 by Coda Hatfield missing some critical putts on the last hole. Josh would head to DGLO the next stop on the NT and win there as well! Chris Sprague won the event in 2005 for his first NT victory following his Top 10 finish in the Worlds in 2004, and 15th in the USDGC. Dave Feldberg took home the win in 2004, and then went on to win a World Title in Mixed Doubles and finish fifth in the Worlds in Des Moines. Cam Todd won the inaugural anchor of the 2003 NT, as Kansas City closed up the National Tour just in time to let a little thing called the Am Worlds open up for close to 400 players.
Kansas City has a long and storied past of disc golf, and the tradition of fine play through all the courses is what it takes to win here. The event is slated as a National Tour for pros and an A-Tier for amateurs. 3 days of golf await all players. Am's will start off with Wyco and Olathe on Friday followed up with Water Works, and Rosedale on Saturday, then advanced men will play Blue Valley, the longest 18 hole disc golf only course in the world, and the rest of the amateur group will finish at Swope, Kansas City's oldest course, and where it all began. The pros will start out Friday at Water Works and Rosedale, and then move to Blue Valley on Saturday, then try to seek some revenge on Water Works again Sunday.
The Wide Open will happen in 2009 as a tune-up for Worlds 2009, which we are endeavoring to make the best ever. This year will mark Tournament Director Dan Cashen's last, and will be missed by players, and staff alike. You can bet though that Dan will be instrumental in the continued success of disc golf in Kansas City as he has in the past.
Kansas City anchors the National Tour's Midwest stops before many players make the 2 -week trip west (or far east!) to the Japan Open, and then on to California for the Golden State Classic at La Mirada. Will the Wide Open continue its trend of crowning someone new on the NT stage, or will one of the perennial favorites like Barry Schultz or Steve Rico pull out the victory. Angela Tschiggfrie, is defending champ, Burl has won here and Des Reading will all be fighting out for the women's title. Des hasn't won here since 2002, that battle will be a tight one, or will locals Tavish Sanders and Kristie Svejda make a run at KC for their first NT? Lastly, we want you to salivate over the opportunity to come here next year and enjoy the best diversity of courses anywhere in the world. As the song by Wilbert Harrison goes.. Well I might take a train
I might take a plane, but if I have to walk I'm gonna get there just the same. I'm going to Kansas City, Kansas City here I come!