Innovation Grant Winners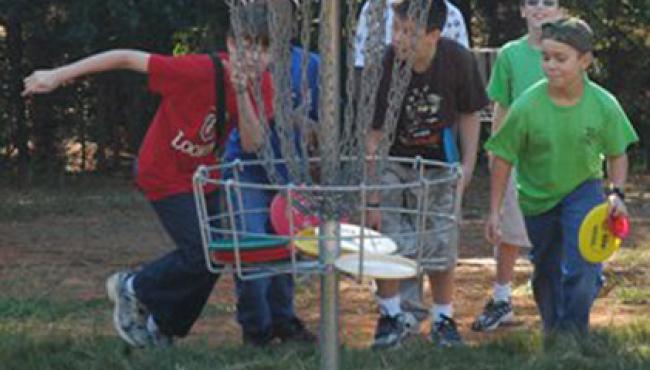 The PDGA Innovation Grant Program was created to increase and promote the awareness of the sport of disc golf and the Professional Disc Golf Association. Applicants are encouraged to think outside of the box to develop innovative and unique programs which will promote the sport and increase participation. Twelve applications were received by the PDGA office prior to the June 1st deadline for consideration for the first five of these $500 grants to be awarded in 2008.
The recipients of the first five PDGA Innovation Grants and the names of the projects to be funded are:
Dan Doyle & Kira Coopersmith DisCovery " A Recreational Gateway to Wellness
Casey Farrell Connecting Youth Outdoors with Disc Golf
Ryan Lane DISCdrive Project
Diane Nilan HEAR US, Disc Us!
Joel Svec Youth Disc Golf Program
The PDGA office wishes to thank everyone who submitted an application for this new program. Applicants who were not chosen in the first round are encouraged to re-submit their applications for consideration in the next round. Five additional grants will be awarded in mid December with an application deadline of December 1st, 2008. Information, guidelines and an application for the PDGA Innovation Grants program can be found here .