Global Countdown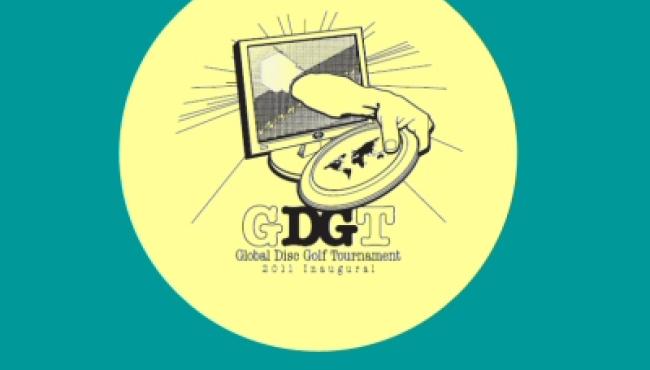 REGISTER NOW AT A GLOBAL EVENT SITE NEAR YOU!
Sold out! The Japan event is now full. The British Open has a few spots remaining with players ready for the first annual global competition on August 20-21, weekend after Pro Worlds. Twelve U.S. sites still have room with several just getting pre-registration underway. For a real adventure, hop over to Perth, Australia where they're hoping to get enough players with ratings to make a go of it. Check links below for events that still have room. All U.S. events are pre-registration only. Registration closes August 18th. That's Thursday night next week at 8pm local time.
The running tote board of global entries and potential payouts by division is being updated almost daily on this PDGA Global web page. We're close to 275 players this Monday afternoon. If all of these events fill, the global event could top the record for most players competing together in sanctioned competition, albeit not at the same location. That's just one of the cool aspects of this event.
Just below the Global Entry tables is a running tally of the Carbon Footprint savings our global event will have versus everyone flying or driving to the IDGC in Appling, Georgia to compete in one place. We're at 434 metric tons of CO2 saved at the moment. That's approximately what 22 people are responsible for producing in a whole year. Those ball golfers might be Green with envy as we save some Green, playing for Green on our beautiful Greens  around the world in this new environmentally Green event.
Recapping how the event works, players compete locally like a regular B-tier event with local sponsor cash added to those payouts. And, they simultaneously compete globally in their division with the sum of their three round ratings as their global score. Highest 3-round ratings total wins each division with 33% of pros paid in each division. No global merch prizes this time for Ams. But your player pack for your $15 global contribution has a special global hot stamp disc from Innova and either a Vibram or DGA disc, plus a special DVD from Billy Crump of Clash fame.
USDGC Qualifying - 30 spots will be awarded to the players who shoot the best above their rating and haven't yet qualified.
U.S. GLOBAL SITES   (Click to Register)
| | |
| --- | --- |
| Appling, Georgia | Louisville, Kentucky |
| Cincnnati, Ohio | Orlando, Florida |
| Crown Point, Indiana | Rock Hill, South Carolina |
| Galena, Ohio | St. Louis, Missouri |
| Las Vegas, Nevada | Spokane, Washington |
| Leicester, Massachusetts | Twin Cities, Minnesota |