Get to know Mark Janssen and the Orlando Disc Golf Southeastern Amatuer Championships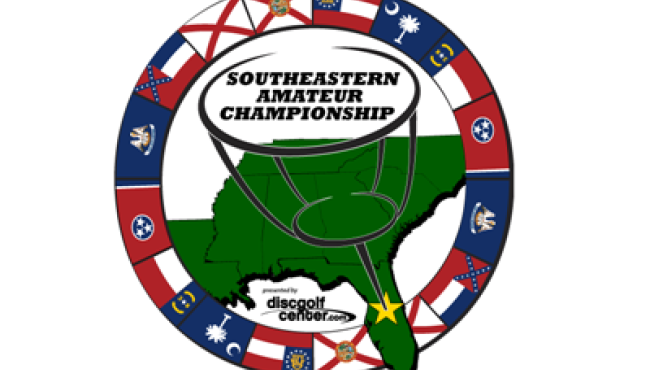 Bryan Moore recently interviewed Mark Janssen, founding member and President of Orlando Disc Golf, Inc (ODG). Moore serves as the PDGA State Coordinator of Florida and he's also a professional player sponsored by Discraft. The interview focuses on the ODG and their amateur-only PDGA sanctioned A-tier event set for August 31 through September 2. The Southeastern Amateur Championship (SAC) will feature four great courses and plenty of local club hospitality with major Orlando-area attractions for players and their families. 
Mark, can you give our readers some background about the ODG? 
The organization started in January 2008 from the former Central Florida DGC and a casual group called the Orlando Disc Golf Association of Hackers. Since then we have hosted five PDGA sanctioned B-tier events with as many as 180 players each. In addition, we have hosted the PDGA Global Disc Golf tournament, several Ice Bowls, fundraisers for local charities, and weekly handicap events. Our formal mission is to provide all ages of the community with the access to and knowledge of disc golf in order to positively promote and grow disc sports through fellowship, education and charitable programs. 
I've watched ODG make a number of enhancements at Bill Frederick Park at Turkey Lake in Orlando. What were your priorities?
Since taking a primary role at the 2-course park we have worked closely with park staff to make various improvements. We installed 18 new baskets on the original course, replacing old baskets that were later relocated to another park. We also redesigned a few holes on the original course and replaced or added a number of pro and amateur tee pads. We also added signage and poured all the pro pads on the challenging T-2 course.
ODG recently made some organizational changes. How have they benefited your club and community?
After years of operating as a sole proprietorship, we became a non-profit corporation and we are currently addressing the requirements to become a charitable non-profit organization. Having this status will enhance our operations and support our tradition of contributing to local charitable causes such as the Second Harvest Food Bank. Being a non-profit makes a difference for our sponsors because they can take a deduction on their financial donations. It makes it easier for us to raise money for various charities and that's meaningful for them and our club members.
The Orlando Open was one of the largest and most popular events in Florida. It's appealing for many reasons including on-site tent camping, RV's and cabins, two excellent courses on a beautiful setting, tasty lunches each day, fun side games, and a huge Friday doubles event. Was it a difficult decision to postpone the Orlando Open?
Not holding the Orlando Open in 2013 was a decision we did not take lightly. The Orlando Open has been a premiere event on the Fabulous Florida Tour for many years and many players regard it as their favorite stop. Hosting the Southeastern Amateur Championship presented by DiscGolfCenter.com requires an intense level of planning and commitment. With the SAC being held over Labor Day weekend and the Orlando Open typically in late October, there left little time and resources to organize both events. We do hope to bring back the Orlando Open and continue to grow the SAC into a must attend event.
I'm sure participants of the Southeastern Amateur Championship can expect a great players' package. Can you tell us more about it?
Our goal on the players' package is to have a value at or above the cost of entry. That way the players are ahead the moment they register. We have also created the caddy book that will be available in electronic form. Every bit of information will be posted on the website (SoutheasternAmateurChampionship.com) and then distributed to all participants via email just before the event. 
Players also appreciate all the side games and contests that ODG offers during their events. Can players expect some of the fun CTP throw offs and other contests at the SAC?
Throughout the tournament and all day on Monday we will be holding CTP and putting contests at the Bill Frederick Park location. The winners advance to a finals; the top prize is a DGA Mach-5 basket with custom SAC number plate for the CTP contest. In addition, we'll be organizing a few putting and driving clinics on Monday with top pros.
The Orlando area has so many fun activities for adults and families with children of all ages. What can SAC participants do while they're not playing golf?
The bonus of being in Orlando is that we do have so many activities in the area. We all know about all the amusement and water parks, but there are also a lot of night life options including dinner shows, shopping, restaurants, mini golf, bars and pubs including the Orlando Brewing Company. Two of the courses are at Bill Frederick Park which has a pool, animal petting farm, bike and jogging trails, an RV park and even boat rentals for fishing or cruising on the lake. 
What is the format and tentative schedule for the SAC?
The SAC is a three-day event over Labor Day weekend, held August 31- September 2. Each player will play one round on four different courses; two on Saturday and two on Sunday. The top 45 percent will make the payout cut and play another round of 18-holes on Monday morning to determine final placement. This means most players will play each hole once, so they will need to make it each shot count. Many of the side games and contests will also conclude on Monday.
There are limited spaces available in the SAC according to the online registration at DiscGolfCenter.com. When can players sign up?
Online registration is open. We've allocated 288 spots for the event. That will allow us to have 4-person cards on each hole of the four courses. We tried to distribute the spots evenly across the available divisions. On the first day of registration we had about 50 people sign up, so we envision having a sold out event. 
What is the best way to keep up with current information about the SAC?
Our website SoutheasternAmateurChampionship.com provides everything you need to know about the event. That includes registration links, course maps, travel directions, players meeting schedule, and more. Additionally, you can find a link to our Facebook page or main website for email blasts and updates.  
Lastly, you and Bill Burbage, ODG Communications Officer, recently attended the Copenhagen Open, a PDGA Major Championship held in Denmark. ODG has also attended the PDGA World Championships. What has your team learned from attending large scale events? What was it like to attend an international event?
As players, and representatives of ODG, many of our core staff have competed in multiple international events. This year Bill and I accepted the hospitality of Janus Hajslund from Denmark, whom we meet at a past event. Janus was a terrific host and he showed us around the beautiful city. This was the first time Bill and I had competed in a major event, let alone a European Tour stop. There was certainly a different air about the tournament for a major. As with any event, you take away some things you want to emulate and a few things you don't. In regards to play, it was nice for everyone to have tee times and get announced on hole one each day. The most impressive thing was the almost live scoring. They had stationed volunteers after every three holes that would take pictures of all the scorecards and submit them. At the scoring tent, people would receive all the images and then populate the scores into a program that was "live" on the internet. Every event is an opportunity to learn; I have "borrowed" some great ideas from even the smallest tournaments. Attending the larger events certainly give you a respect for the amount of preparation and number of volunteers needed to host a world class event.   
Thanks Mark and best regards to you and your team with the SAC event!
Bryan Moore
PDGA State Coordinator of Florida
Team Discraft