Gamecocks win SECO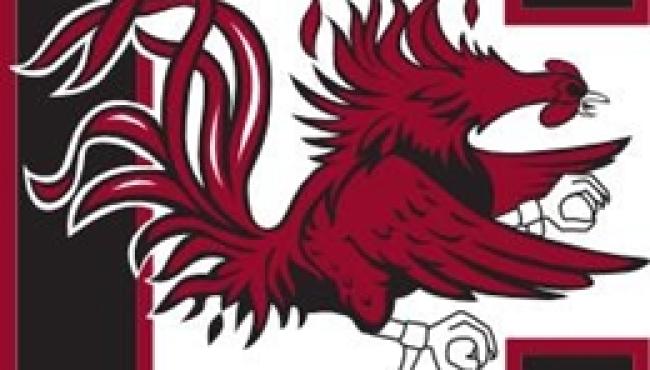 South Carolina wins 2011 SouthEast Collegiate Open and a bid to Nationals

South Carolina shot the hot round during Sunday's doubles competition and beat out the Arkansas Razorbacks by two throws to notch their biggest win in team history and let collegiate disc golf know that they're aiming for a National Championship. Speaking of up and coming teams, East Tennessee State started the day just one throw behind the tied leaders. They carded a 5 under 64 and had taken the clubhouse lead from the hard charging, and pre-tournament favorite, Clemson Tigers who shot 6 under to jump three teams that were ahead of them. Neither ETSU nor Clemson knew that the lead card was tearing through the vaunted W.R. Jackson course like it was their home course.

South Carolina took an early lead with a birdie 3 on the 642 foot Hole 4. The lone mistake and only bogie on the card came on the relatively wide fairway of Hole 7 when Arkansas couldn't get their par putt to stay in. They recovered quickly though and hit a 45 footer to birdie the monster Hole 8, while USC took a par and the lead was back to one. South Carolina birdied hole 9 to cushion their lead to two through the front. They blasted a couple of great shots through the tight fairway on the long par 5, Hole 10 and birdied again for a three throw lead. Arkansas took a two on 13 and tried to make a push, but the Gamecocks had other plans. The two throw lead would remain the same as both teams matched each other shot for shot including birdies on hole 16 and the par five 18th hole. The Gamecocks had done it. Stellar play from all four players all weekend netted them their 1st win of the season.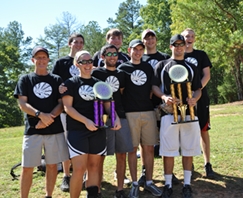 The emergence of many more quality players on all the teams is going to lead to a great season. Look for quite a shake up in the NCDGC rankings release next week at www.ncgdcg.com/rankings.htm.

See team results below. 
Click here for full Individual Results. (http://www.pdga.com/tournament_results/64701)