Fantasy DG 2nd Tour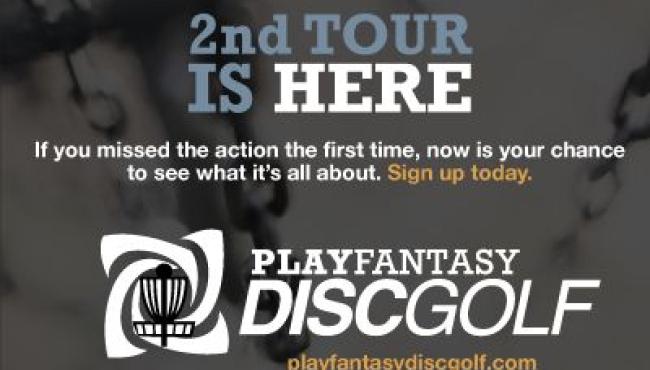 Fantasy Disc Golf Kicks Off Second Tour of the Season

With over 1300 users and Tour One recently completed, fantasy sport website Play Fantasy Disc Golf is off to a great start. Play Fantasy Disc Golf combines some of the best things about disc golf, community, and competition into a fun, easy-to-use game for fantasy sports fans.

It took all five events of Tour One before Tyler Miller emerged as the winner. Congratulations, Tyler, for making some excellent picks and utilizing rising stars Paul McBeth and Paul Ulibarri. 

If you missed out on the action the first time around, don't worry. Scores have been cleared and everyone is starting from scratch for the Second Tour. Sign up for free at playfantasydiscgolf.com to compete with disc golfers around the world or set up a league for you and your friends. Although the Second Tour started last week with the Beaver State Fling, you can still join the fun.

For more game information, visit playfantasydiscgolf.com and for inside info and rumors, visit their Facebook page.