The Easter Seals Disc Golf Classic is Right Around the Corner
The Easter Seals Disc Golf Classic is Right Around the Corner
Wednesday, March 12, 2014 - 13:09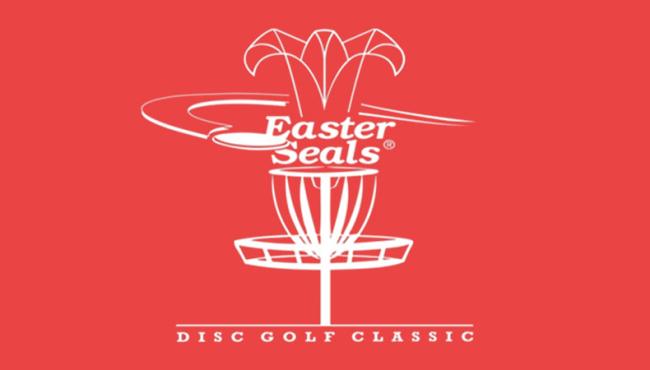 On Saturday March 22nd, the International Disc Golf Center will host its 2nd PDGA sanctioned event of the year, the 3rd annual Easter Seals Disc Golf Classic. Players can choose to register as a single or they can form a team of four and compete against other teams in the same division. The singles will play the Jim Warner Memorial Course and the teams will take on the "Steady" Ed Memorial Course. The tournament is put on to benefit the Easter Seals of East Georgia.
Easter Seals is a nonprofit organization that "provides exceptional services, education, outreach, and advocacy so that people living with autism and other disabilities can live, learn, work and play in our communities. Easter Seals has been helping individuals with disabilities and special needs, and their families, live better lives for more than 90 years. From child development centers to physical rehabilitation and job training for people with disabilities, Easter Seals offers a variety of services to help people with disabilities address life's challenges and achieve personal goals."
The event is unique for the IDGC in many ways. For starters, there are 2 free meals, lunch and dinner, provided by Johnson Motor Company of Augusta. They bring in their monstrous food truck and serve up fresh Philly cheese steak sandwiches, fries, and desserts. The event also includes high-value prizes, e.g. a free foursome round of golf at Savannah Lakes Village and another at Forest Hills, a gift card and shoulder bag from Tako Sushi, disc golf bags from Innova Discs, a 3 night stay from a list of great resorts, and more. And no, that wasn't a typo. You can win a 3 night resort stay just for playing a disc golf tournament!
Many of the team entries come from corporations and businesses in the Augusta area. Because of this, the teams often have players that are new to the sport of disc golf. Jason Allind (#21568), IDGC Course and Pro Shop Manager, helps bring them up to speed by offering a free clinic before their round begins. The teams will play a standard scramble format and will tee off at 11:30am. The singles players tee off at 9:30am.
All of the registered competitors will receive the player's pack but only those playing as a single are eligible for the prizes and cash payouts. The player's pack includes a custom t-shirt, disc, mini disc, hat, and coozie. The winner in the professional division of the singles will take home $300 in cash, while 2nd place gets $150, and 3rd place gets $75.
This tournament wouldn't be possible without all of the hours put in by the IDGC and Easter Seals of East Georgia staff and volunteers. On top of all the other sponsors already mentioned in the article, we'd also like to thank Larry Miller Realty, E-Z-GO, MillerCoors, 7UP, Babbitt's Inc., Kendrick Paint & Body, and Johnson Motor Company of Georgia. A special thanks to Innova Discs and Disc Golf Association as well.
Tournament registration is still open online and it's also available in person the morning of the event. Details about the event and online registration can be found on the event's Disc Golf Scene page. The Easter Seals Disc Golf Classic has grown into something very special, and this year will not disappoint!