Disc Golf Thrives in Zambia
Disc Golf Thrives in Zambia
Marco Polo Program grant helps plant new roots
Monday, March 26, 2018 - 13:23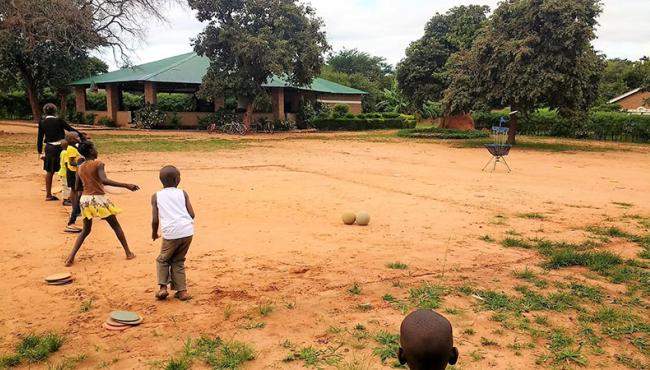 Less than two years ago, a Marco Polo Program grant meant the start of something big in Zambia, Africa.
With the help of the grant, Eagles Wings Disc Golf took a team of eight to the Southern African nation to install a nine-hole course and teach the sport. The journey was well-received, and the team left with high hopes that disc golf would take root.
Looking back, things have progressed far more than anyone dreamed at the time. Elem Katambo is a native staff member of Push The Rock Zambia and helps to manage the course that was installed. Before the team left, Katambo predicted that he saw disc golf as something that would have a "long life" in Zambia. It turns out that not only was he right, but he would lead the way in making that happen.
Last month Katambo made the trek to Ethiopia to participate in the first PDGA-sanctioned event in Africa, the Ethiopian Open. Getting him there was no easy task, as traveling in Africa can be expensive. But, as it so often does, the generosity of the disc golf community came through: John Luetzow and Yohannes Desalegn, the event organizers, offered to take care of all in-country expenses. They also paid for Katambo's entry fee and made him the first PDGA member of Zambia. After a number of U.S. disc golfers chipped in for airfare, Katambo was on his way.
"The tournament was good because I got to interact with professionals from different countries," Katambo said. "Seeing their levels of skill was something to admire and helped me have something to aim for. The fact that the tournament was under the PDGA was great for me. To be part of that felt so good."
Not only did this experience serve to motivate Katambo to continue to develop his skills, but it sparked new thoughts on how disc golf can grow in Zambia. He recently gave a presentation to the kids in his village that he works with regularly and is excited about the prospect of inspiring some of them to hone their skills further – many of them even asked when a PDGA event will come to Zambia. Those talks, along with plans for an additional nine holes, are already in the works.
Zambia disc golf is a prime example of why the disc golf community is like no other. The Marco Polo grant made the course installation possible; Innova Champion Disc donated all the initial equipment to make it happen; UDisc, Upper Park Designs, Paragon Disc Golf, and countless others have invested to keep things going; and Luetzow and Desalegn have made it possible for Katambo to see what Zambia disc golf can become. It's been a total team effort, with the sky being the limit.