Disc Golf to Reach Record TV Audience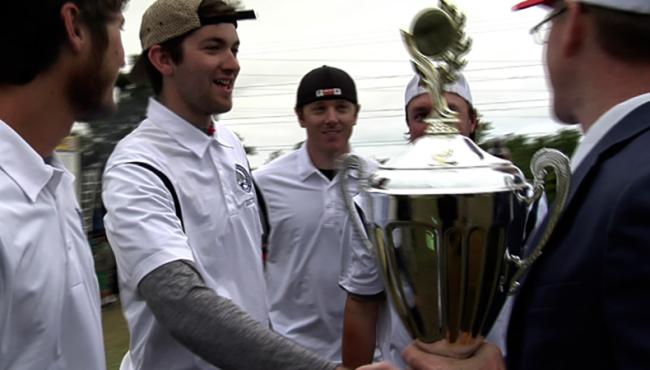 For the second consecutive year, disc golf action will be kicking off the 20-show Beach Sports Network broadcast season. DiscGolfPlanet.tv, in cooperation with the Professional Disc Golf Association and Innova Champion Discs, is pleased to announce that the 2014 National Collegiate Disc Golf Championships will be distributed to 24 regional sports networks and will reach an estimated 93 million households. This is an approximately 14% increase from last year's 82.2 million households reached and represents the largest TV audience distribution in the history of the sport of disc golf.
To find out if a regional sports network near you is carrying the show, as well as a partial listing of broadcast dates and time, check out the DGPtv Viewing Guide. DGPtv will be traveling to Japan to produce the next disc golf show for the Beach Sports Network, covering the 2014 Japan Open, which will be broadcasted in late June. To discuss this unprecedented advertising possibility, please contact John Duesler #12789, Principal at DGPtv, via email.
Listed below is the remaining DGPtv live broadcast schedule for 2014. Tune in and watch live disc golf on DIscGolfPlanet.tv!
| Event and Location | DGPtv Live Internet Broadcast | BSN Television Production* |
| --- | --- | --- |
| 2014 Japan Open Nasushiobara, Tochigi Prefecture, Japa |   | July 12-19, 2014 |
| 2014 PDGA Professional Disc Golf World Championships Portland, Oregon | August 8-16, 2014 | September 13-20, 2014 |
| 2014 Rochester Flying Disc Open Rochester, New York | September 5-7, 2014 |   |
| 2014 United States Disc Golf Championship Rock Hill, South Carolina | October 1-4, 2014 | October 25-31, 2014 |