Disc Golf Proponent Passes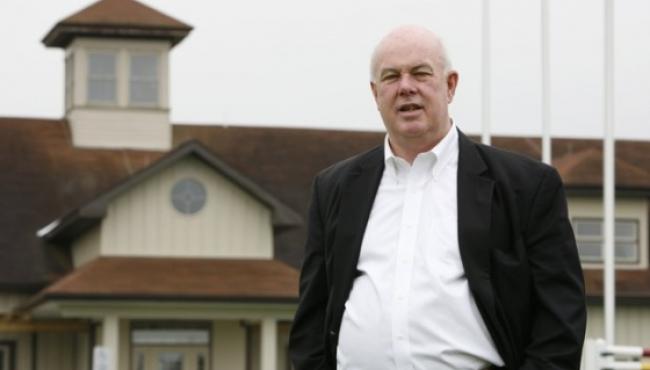 Jack Kelly, an advisor and consultant for the Professional Disc Golf Association, who served as the first CEO of the 2010 World Equestrian Games in Lexington, organized Olympic festivals and ran the Goodwill Games, an international sporting competition, died Wednesday after a two-year battle with bladder cancer. He was 68.
Mr. Kelly, who lived in Lexington, Kentucky was originally from Boston. He was the major events organizer at the 1986 U.S. Olympic Festival and ran the 1990 U.S. Olympic Festival in Minneapolis-St. Paul. Later, he joined Turner Broadcasting Co. in Atlanta as president and CEO of the Goodwill Games, a pet program of billionaire entrepreneur Ted Turner. He ran those for six years; his work involved 40 trips to Russia for the 1994 games in St. Petersburg, where he met Vladimir Putin.
PDGA Executive Director, Brian Graham met Jack Kelly at the 2010 U.S. Sports Congress, where Jack was a guest speaker and the two immediately hit it off. Jack witnessed a disc golf demonstration hosted by the PDGA and he was immediately enthralled by the sport. In early 2011, the PDGA hired Jack as a consultant and that relationship continued until his passing. Jack most recently attended the Disc Golf Hall of Fame Classic NT event and Spring Board of Directors Summit at the International Disc Golf Center in May. It was through his work that disc golf was accepted as a demonstration sport in this years National Senior Games, held just last week in Cleveland, Ohio.
Brian Graham stated, "Jack Kelly was not only a valuable consultant and advisor for the PDGA Board, but a true friend and mentor for me personally. His experience and vast knowledge of the sports industry helped guide our organization and he will be sorely missed."
Mr. Kelly is survived by his wife, Kathy; and children, Michael Kelly and Kerry Lynn Schatz.
Funeral services for Mr. Kelly will be at 4 p.m. Sunday at the Clark Legacy Center at Brannon Crossing in Nicholasville, KY with a reception afterward.
Read more here: http://www.kentucky.com/2013/07/24/2730646/jack-kelly-organizer-of-major.html#storylink=cpy