CJB on KKFI Tonight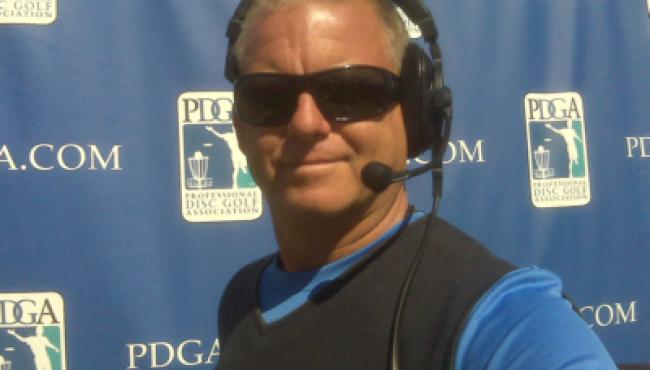 It's pledge drive time at 90.1 FM KKFI, Kansas City Community Radio! From June 2 to June 12, KKFI will be taking pledges to help keep this non-commercial station alive & well.
On Friday, June 10th, the weekend of the 29th Annual KC Wide Open Disc Golf Tournament, Mike Lytle hosts "The Real Deal", a free form rock music show from 7-9 pm CST. His guest that night will be World Frisbee Champion and Disc Golf Hall of Famer, "Crazy John Brooks" who will sit in as co-host during the show. "Craze" as he is affectionately known by his disc friends, re-emerged on the disc golf scene last year as host and commentator of several of DiscGolfPlanet.tv's live internet broadcasts of PDGA events. He is also a very active member of the PDGA National Tour, LLC Committee, where he is sharing the vast experience he gained as a member of the Bud Light Frisbee Team, as well as a co-founder of the Wakarusa Music Festival, in assisting the PDGA with creating a festival atmosphere around our larger events.
There are several ways to pledge. Call in to the studio, 816-931-5534; Reach out to the TOLL FREE number, 888-931-0901; or pledge on-line at http://www.KKFI.org ... where you can also listen to the show streaming live on the web. 
Check it out ! The wildest 2 hours in radio just got CRAZY!
Who: "Crazy" John Brooks
What: The Real Deal Radio Show
When: Friday June 9, 2011 from 7:00pm-9:00pm CST
Where: http://www.KKFI.org
Why: Why not?