British Disc Golf Annual Review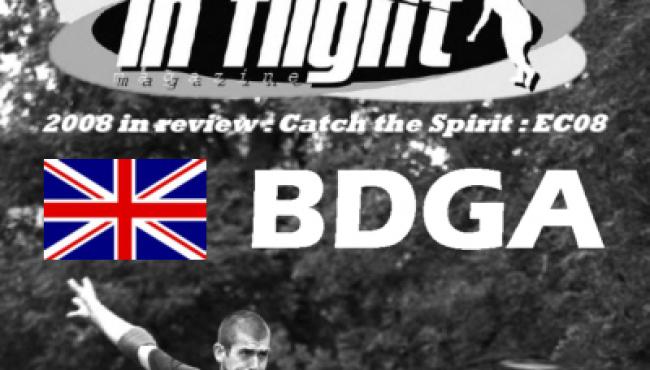 The British Disc Golf Association is proud to annouce that its annual review, InFlight, is now available for the whole world to download!
Simply go to the BDGA's home page (http://www.bdga.org.uk/) and click on the link on the sidebar to download the PDF.
In InFlight, you'll find the full review of what happened over the pond in 2008.
Disc golf in Britain is currently in a great period of growth. The BDGA is currently getting funding to install public courses, and clubs around the permanent courses are seeing numbers grow. The 2008 BDGA 9-event National Tour saw record numbers last year. Our British Open was a huge success, held at the wonderful Quarry Park course, with players from across Europe visiting for three days of wonderful golf.
The InFlight magazine is full of great photos and stories. Have a look and we hope it inspires people to come on out and visit our little island. The British Open returns to Quarry Park again in 2009, and will form a fantastic showcase of the current state of British Disc Golf. With exchange rates so favourable at the moment, it's probably as cheap as ever to come and visit us.
The BDGA would like to thank Innova, Catch the Spirit, DiscZoo and Quarry Park for helping us publish InFlight.
If you want any more info on InFlight, contact mailto:[email protected]