Bidding for Majors
Bidding for Majors
2016 PDGA Majors Bid Deadline is April 1
Friday, March 13, 2015 - 12:28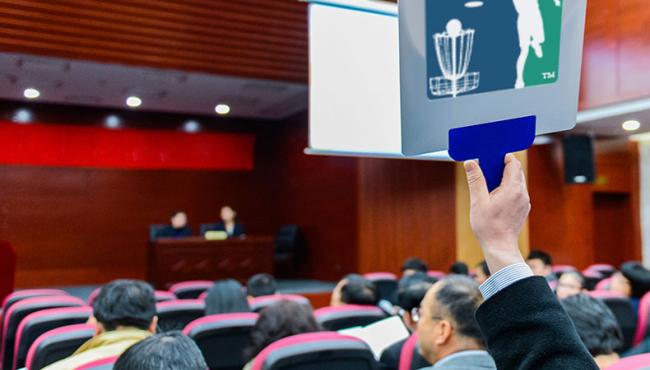 The Professional Disc Golf Association has released the bid guidelines for PDGA Major Championships for events in 2016. The PDGA has created these bid guideline packages to assist prospective communities in presenting their case for hosting one of disc golf's showcase events and lays out the guidelines on how to prepare a bid to host a PDGA Major.
PDGA Major Events are the premier national and international competitions for the sport of disc golf each year, featuring the world's best men and women disc golfers competing for world and national championship titles in multiple age and gender based divisions. These marquee tournaments offer any city or town the chance to host an international sporting event in their community, drawing interest and attention to the location, and generating economic impact for local businesses.
We will be accepting bids through April 1, 2015. These bids will be reviewed and awarded by the PDGA Board of Directors. Selection announcements will be made by early May of 2015.
The PDGA would like to thank in advance any interested parties for their request to host one of disc golf's premier events. We look forward to receiving bids from several great communities, and can't wait to see where these events will end up next.
2016 PDGA Major Event Bid Guidelines