BDGA InFlight Annual Review Published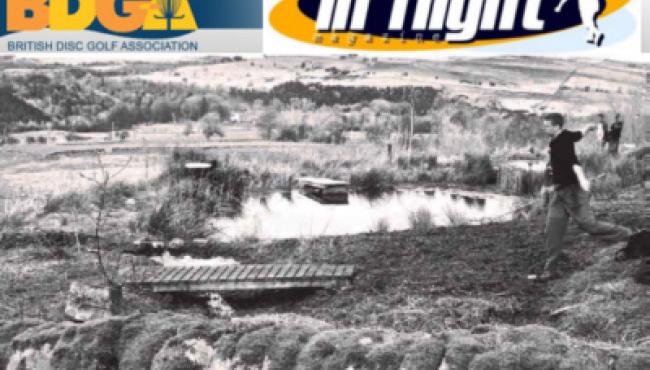 The British Disc Golf Association (BDGA) is proud to announce that its annual review, InFlight, supported by Innova Discs, is now available for the whole world to view!
Click here to download the PDF.
In this issue you'll find the full review of what happened over the pond in 2009, including what happened when 3 PDGA World Champions (Avery and Val Jenkins, and Nate Doss) came to London to play one of our tour events.
We have stories on all 9 tour events, and, as always, incredible photos of the British disc golf scene. This year, the editors were also pleased to see contributors' creative juices flowing, and we can bring you poems and songs as well as the usual columns and reviews! We'll leave you to decide just how talented our lyricists are...
We review the two events in Beaminster, which is, once again, hosting this year's 2010 British Open. At the time of writing, the prize pot is a guaranteed $13,000, and 79 players from 11 countries are already registered. Brian Sullivan of Discraft described this venue as "the most beautiful course in the world" following the European Championships here - read about it in InFlight, and then book your flight - this is a stunning venue.
Our feature article about the tournament on the Isle Of Mull - location of next year's 2011 British Open. It's an event in one of the most stunningly beautiful locations in the British Isles. So, feast your eyes on the pictures, and maybe start planning your visit now - it'll be your chance to take on Europe's best in a breathtaking venue. We guarantee you will not have played in such a wonderful location!
We would like to thank Innova Discs, Catch the Spirit, Croydon Disc Golf, DiscZoo, Quarry Park and Essex Disc Golf for their continued support of InFlight.
If you want any more info on InFlight, contact [email protected]
To find out more about the British Open, contact TD Charlie Mead at: [email protected]