Be prepared to yell BANZAI! after every drive
Thursday, March 15, 2018 - 09:51
The Banzai disc from DGA was PDGA Approved on 2-26-2018.
"DGA is excited to announce the release of its new fairway driver, the Banzai. This new disc can best be described as the overstable counterpart to the DGA's popular driver, the Pipeline. The names for both discs are derived from the iconic Hawaiian surf break, the Banzai Pipeline.

The Banzai has the glide and speed you want out of your next favorite fairway driver, with the added stability that will gain your trust when thrown with power. With predictable fade, the Banzai will quickly become your new trusted choice for fairway drives. Banzai!!!

Comparable flight numbers are: Speed 8, Glide 4, Turn, 0 Fade 3.

DGA Discs. Simplify Your Game."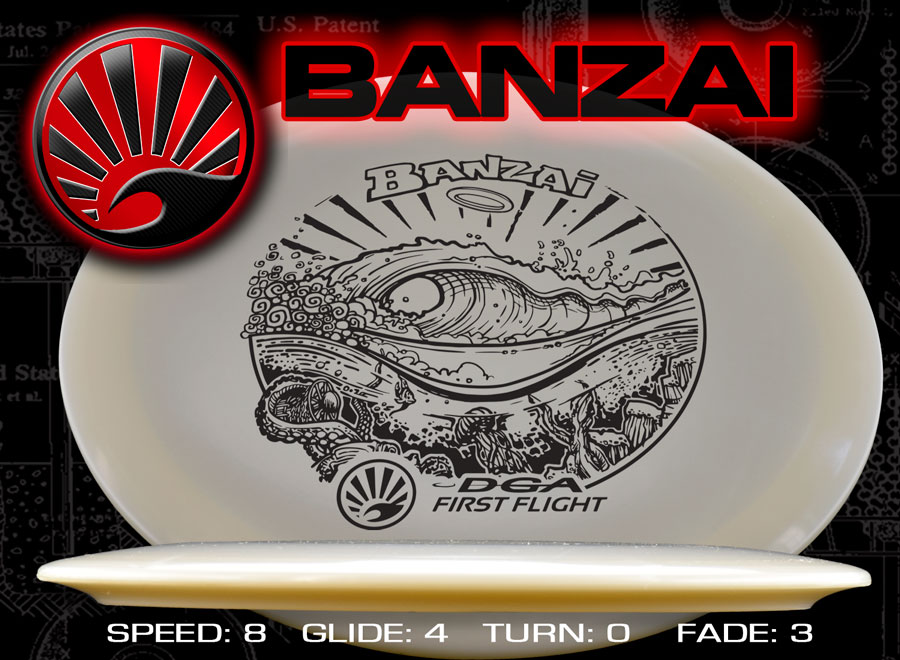 PDGA Announcements
updated

3 days ago

updated

2 weeks ago

updated

2 weeks ago

updated

2 weeks ago

updated

2 weeks ago