A Recipe for Success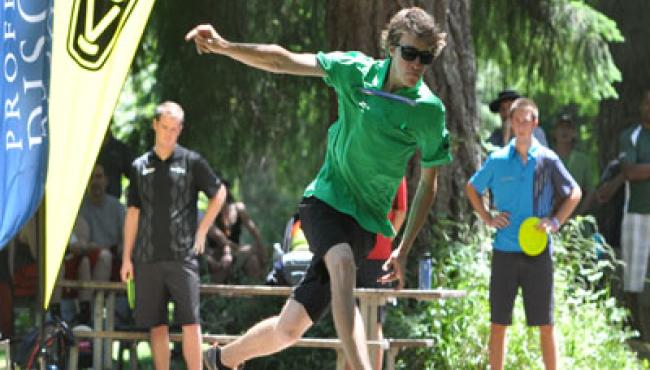 The Beaver State Fling has produced some of the most dramatic moments and memories throughout the entire history of the PDGA National Tour.  If you were to create a recipe for an ideal disc golf event, you would start with a venue that combines groomed fairways, fairytale woods, and the gentle splashing of a trout river to provide the soothing sound bed background.  Then you would mix in a dedicated staff of volunteers, who take their responsibilities seriously and are given the proper tools to execute a stellar operational game plan.  Finally, you would top the Frisbee feast with a generous amount of talented throwers who could provide the right mix of disc golf drama and a display of dynamic personalities to entertain the passionate legion of fans who have lined the fairways throughout the weekend.  There is no better example of how this disc golf recipe has been so delicately balanced and brought to the table of the PDGA National Tour Elite Series than with the Beaver State Fling.
Today's round saw some competitors add to their already sizeable lead, while others desperately tried to make up strokes to capture the title of champion of the Fling.  The Grandmasters and Masters division are all but decided, as Jim Oates and Ken "the Champ" Climo are miles ahead of the competition.  Oates put on a show today, as he delivered the perfect mix of precision and accuracy on his way to a third round 56; his second round in a row at five strokes under par.  He currently sits at -11, an astounding 13 strokes ahead of the field.  Climo used deft putting throughout the woods of the front nine of the East course today to set up a back that helped him sprint well ahead of the rest of the Masters division. With the majestic riverside holes along the Clackamas demanding distance and accuracy, Climo unleashed an arsenal of long, loping air-shots and rampaging rollers to card a third round 52, which carried an unofficial rating of 1057.  In fact, he carded only one 4 today (on the 1100 foot par 5 14th hole).  Yup, he's still got it.
In the women's field, Sarah Cunningham built on her lead by navigating through the East Course at Milo without much trouble at all.  Her game is solid.  Not flashy, but consistent and smooth.  Sarah isn't the longest thrower in her division, nor is she a big risk taker.  But she balances her smart play with accurate drives and deadly putting, making her a threat at any event she attends.  After 13 holes today, she was one under par on a course that has an SSA of even par.  A minor mistake caused her to slip up a bit, but she finished her round at a scorching hot 63, landing her atop the group by three strokes.  The hot round of the day, however, belonged to another Sarah, Miss Hokom.  The current Women's World Champion ripped off a round of 61, leapfrogging her into a tie for second place with another former world champ, Paige Pierce.  Rounding out the lead card is Catrina Ulibarri, fresh off a win at the last NT, the Kansas City Wide Open.
The open division is quite a different story from the rest.  Two small strokes hardly seem like enough to separate Will Schusterick and Dave Feldberg, especially at a complex like Milo McIver State Park.  It didn't take long for Will to catch Dave, who went into the day with a one-stroke lead.  The very first hole is a difficult par 5 that winds through the lush conifer forest of the West course.  Will threw two near perfect shots to tap in an eagle three, while Dave caught some early rough on his approach to the green, resulting in a mere birdie.  From then on, Will stayed on top with virtually no trouble at all, while Dave continues to stay close behind.  Nate Doss started the day tied for fourth position, but after ripping off an incredible 49 (12 strokes below par) he now lies alone in third place, just one measly stroke behind Feldberg.  As astounding as a 49 might be, one player bested that by one stroke, establishing a new course record for the difficult West course.  Florida's Garrett Gurthie is not only a long thrower, but a great putter too.  When the two meet, the result was a round that was unprecedented until today.  Double G's 48 will go down in the record books as the one of the greatest rounds he has ever played.  When asked how it happened, he responded simply "everything went right, and nothing went wrong."  Understatement of the weekend.  GG now sits in fifth place at -21.  
Milo McIver State Park is truly one of the gems of disc golf anywhere in the world.  Follow all the action online tomorrow with live scoring, and photos from throughout the weekend.  Stay tuned to pdga.com for complete coverage of the final day of the Beaver State Fling.