A New Champion Will Be Crowned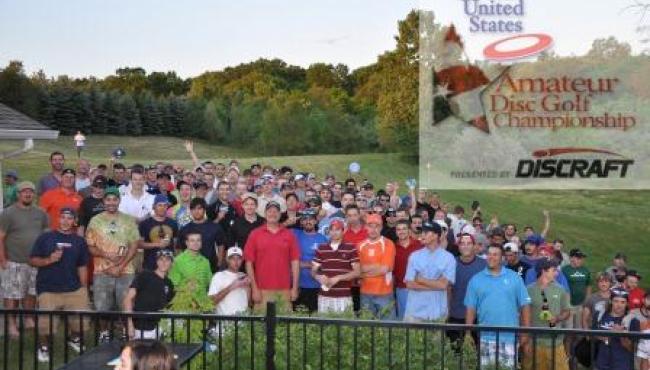 Once a year, the best amateurs in disc golf travel to Milford, Michigan, a small city just north of Detroit. As the players prepare for the trip and begin travel, the hosts spend countless hours in the weeks leading up to the tournament re-installing one of our country's best courses. The Toboggan course at Kensington Metro park is truly a gem and the only players who get the pleasure and, sometimes, pain of playing are those that earn their way in through qualifier tournaments throughout the year. 146 players are here and anxious tee off at the 2012 United States Amateur Disc Golf Championship presented by Discraft.
The course plays over rolling, well-groomed, grass terrain that snakes through a scattered forest of hardwoods. It's a well-balanced course and will challenge every part of each competitor's game. Course management and shot placement are key to having a good day at Toboggan. Thick roughs lie just off the fairways and having to shoot out of them at some point during the weekend is inevitable. Being able to make a great recovery shot will be the difference for those at the top of the leaderboard.
There are three rounds to be played this weekend and after each golfer has putted out on the final hole, a new National Champion will be crowned.
Players will have tee times and will play one round each day, starting today at 7:30. The final tee time will see the four highest rated players battle it out and see if they can keep their same afternoon tee time going into Saturday. Stay tuned to PDGA.com for coverage including live scoring and full results.