A Dog For Saul!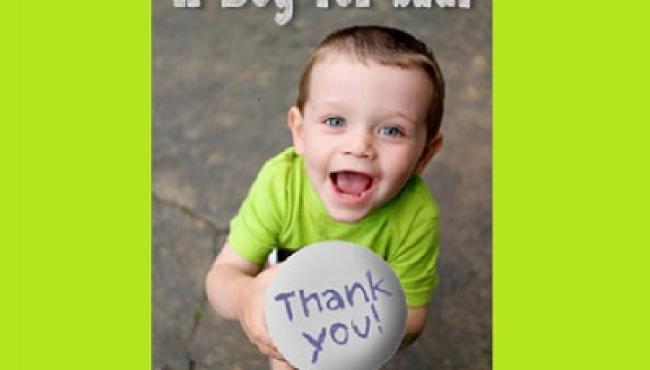 Soon after three-year-old Saul Sebulsky was born in Winchester, Kentucky his parents began noticing health problems of lethargic behavior, extreme sweating and constant crying.  Medical tests confirmed that Saul is a type 1 diabetic – his body does not produce the insulin needed to regulate his blood glucose. An external insulin pump has helped, but he is still subject to blood glucose highs and lows that can lead to seizures and other more serious problems.
Saul's parents are now working to secure a diabetic service dog to help with his condition. This dog (already named "Ada" after the American Diabetes Association) will be joining the family in July. It will be able to smell when Saul's blood glucose is high or low and alert the parents more accurately and quicker than the latest technology can.  (See the television interview) This innovation will not only help Saul become more independent, but potentially save his life.  The main difficulty is that this type of specially trained service dog does not come cheap - the price tag is approximately $25,000.
To help with this cost, the local disc golf player group in Winchester is organizing a day of competitive disc golf and fun through TWO tournaments held on Saturday, July 6.  First, a PDGA XC Tier event (Saul's Shootout – Paws for the Cause) will be held all day beginning at 9:00 AM.  In this 18-hole "Flex-start" event, players may begin their rounds from 9:00 AM until the last tee time at 6:30 PM at Ironworks Hills Disc Golf Course in Winchester, KY.  As long as 3 players are ready to tee off (they do not have to be in the same divisions), the rounds can start at any time throughout the day. This is designed to give players flexibility on this holiday weekend.  Many first-time tournament players are already planning to play this event – please find more information about this event on our Facebook page.
After a cookout onsite, Saul's NightLight Glow Tournament will begin just after dark at approx. 9:30pm. This non-sanctioned 18-hole glow event will cap off a great day of disc golf fun for a great cause.  The Bluegrass Disc Golf Association is organizing the donation of discs from participants for prize payout for BOTH EVENTS so that all monies raised can go directly to supporting Saul's family. Special thanks also goes to the PDGA for supporting this event as a competition endowment charity event.
XC Tier TD Lewis Willian (#37868) hopes to raise lots of money, as well as lots of awareness in the community related to supporting children with diabetes. As a parent of a grown type 1 diabetic son, he knows firsthand how much help this animal could provide. "My son Matt (#37867) was 13 when he found out he was type 1 diabetic.  Even being able to talk with and explain what symptoms to look for to him as a teenager was tough. I can't imagine how difficult this would have been if he had been as little as Saul."
Please support this great cause through A Dog For Saul – and plan to play the event if you're in the area!
Disc Golf Cares!