2019 US Masters Course Rules
2019 US Masters Course Rules
Last updated: Thursday, September 5, 2019 - 23:39
Newton Hill 
Hole 15 - All pavement and the auto body shop are OB. Sidewalk past pin is OB as well.
Hole 18 - Parking lot is OB (marked with blue line)
Porta-Potty is downhill from hole 7 and is a bit of a hike. Time consideration is to be allowed for people that need to go to the bathroom.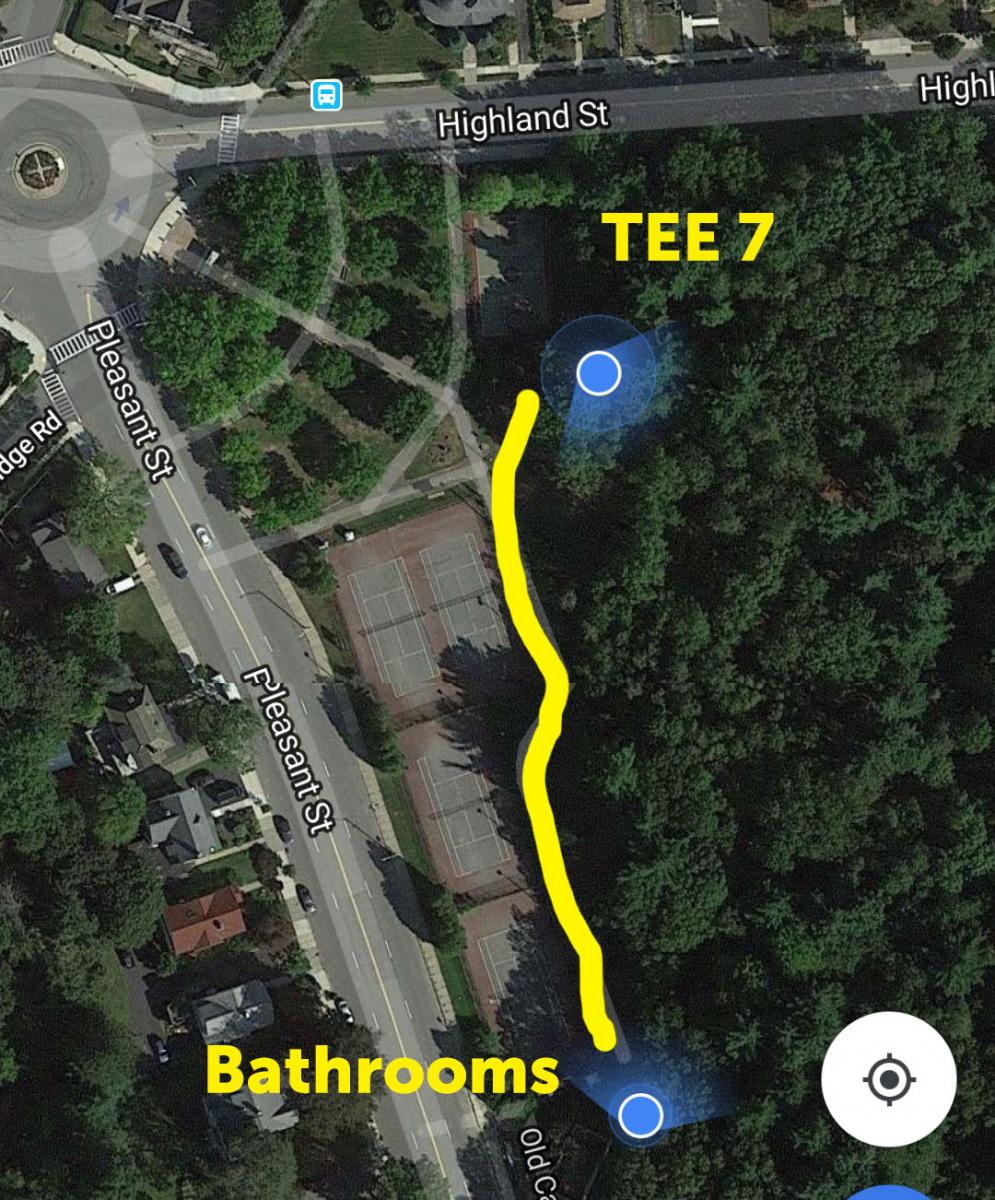 501
Stone walls line almost all OB. All OB marked w/ yellow rope.
Hole 3 - OB along left side stone wall bordering hole 2, also OB right side and around blue basket, all marked w/ rope
Hole 6 - OB stone wall, rope marks OB line
Hole 10 -  The blue and red stakes in the fairway are for reference only. Note: the OB across hole 12's fairway is in play
Hole 12,13,14 - OB stone wall left, marked w/ yellow rope
Hole 15 - OB stone wall left & straight ahead by blue basket, rope marks OB
Hole 18

OB stone wall by Temp Green basket & parking lot, marked w/ rope. Also fenced sunflower garden is OB
Tee sign is incorrect for this weekend's play. Blue will play to the short pin (par 3, 458') and Green will play to the long pin (par 4, 598')
The sunflower patch, on the right side of the Fairway between the two baskets, is out of bounds and will be marked by yellow rope
Maple HIll (R-Red, W-White, B-Blue, G-Gold)
Safety first, take relief back from an active beehive until you feel safe
All water carries that go OB go to a drop zone. OB defined by paint.

Hole 1: (W,B,G)
Hole 5: (B,G)
Hole 8: (W,B,G)
Hole 14: (B,G)

Hole 4 (R,G): Mando, retee if mando missed
Hole 9 (B,G): Par 4, bridge over OB is OB
Hole 14 White pond is OB for all layouts and teepads

White: Play last place in bounds
Blue: Go to DZ on dam
Gold: Go to DZ on dam

We made some adjustments to the course for the MVP open last week. Those adjustments are not in effect unless noted on this page or in the attached PDF.
Players always have the option to play a provisional. To play a provisional.

Group makes a decision
Player says they will play a provisional throw different than the group's decision

OB defined by OB wall, then rope, then water
Where OB ends, OB continues in a straight line forever or to the next OB