Heimburg's Hot Hand Continues With Pro Worlds Scorcher
Heimburg's Hot Hand Continues With Pro Worlds Scorcher
Sexton in second, with seven more tied for third place after round one
Thursday, September 6, 2018 - 09:31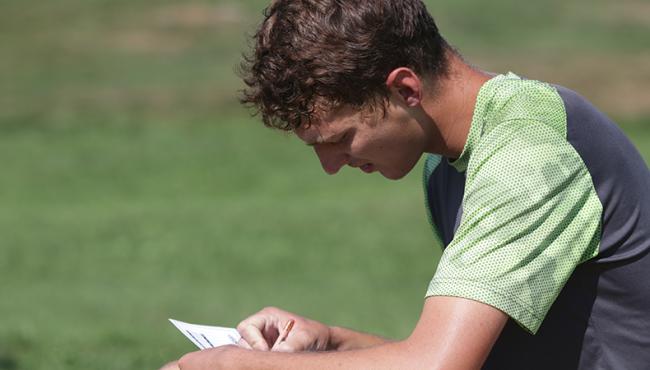 JEFFERSONVILLE, Vt. – The heat index pushed toward triple digits here Wednesday during the first round of the PDGA Professional Disc Golf World Championships, as Mother Nature welcomed competitors to the Green Mountain State with unseasonably warm conditions.
Little did she know she'd be outdone by a Sunshine State native with the hot hand.
Fresh off a third-place finish at the MVP Open, 23-year-old Calvin Heimburg came out of the gates with a 1073-rated 11-under par 52 at Fox Run Meadows to take an early lead at his fourth career Pro Worlds. He's trailed by United States Disc Golf Champion Nate Sexton, who held the pole position for much of the afternoon after firing off a 10-under par 53 on the 10:00 a.m. card. Seven competitors – including four-time PDGA World Champion Paul McBeth and MVP Open winner James Conrad – are knotted up at 9-under par to hold third place, while defending world champion Ricky Wysocki headlines a three-player group at 8-under.
Heimburg started the round absolutely ablaze, as he connected on a 40-footer one hole 2 en route to four straight birdies. A par on hole 5 was quickly erased by a feat that put Heimburg's elite distance on display: He connected from a mere 15 feet for an eagle on the 1,225-foot, par 5 7th.
"I initially was gonna lay up [my second shot] with a fairway [driver], then I realized the worst-case scenario was par," Heimburg said. "So I went with the same disc, threw it about the same as the tee shot and it was inside 20 feet. So easy eagle, I guess."
After another birdie on 8, the easy turned to difficult. Heimburg's backhand tee shot on the 435-foot ninth just snuck out of bounds on the right side of the fairway, then he sawed off his forehand drive on the 295-foot 10th for another penalty stroke. The bogey-bogey sequence could have easily derailed his momentum, but instead he played it cool: During a back-up on hole 11, he simply relaxed on the ground, using his bag as a seatback while he checked live scores on his phone.
"It Worlds – everyone's trying to attack," Heimburg said. "Can't really dwell on the bogeys, and you gotta keep going out there and attack and get more birdies." Indeed, he went and collected five more – along with no more bogeys – to jump into the lead.
Just as Heimburg recovered well from adversity, so did Sexton. After a 40-foot birdie connection on hole 3 and his customary clean play, the Oregon native found himself at 9-under through 15. On hole 16, though, his drive went further than he expected, and he decided to try and take advantage of the position with a more aggressive second shot. The play backfired and he strayed OB.
"I was annoyed because I went OB by three or four feet, but I wasn't shaken by that," Sexton said." And then the last two, I feel, are very birdieable."
That confidence is something Sexton has always had, but that he now carries in higher supply than in years past, a byproduct of taking down the U.S. title last season and the Ledgestone Insurance Open last month.  
"I feel kind of a reduction in pressure, if you will, just from not feeling like, oh my whole career I'll be the best guy that never did it. I don't wanna be that guy," Sexton said. "Now that I've done it, I feel a little more free and easy, just allowing myself to be like, I am one of the favorites. I'm one of the favorites. It's hard to tell yourself that, even if you are, when you've never won. Even as much as people want to say you're the fifth-best rated player, fourth-best rated player – whatever – I could never rationalize putting myself in the favorites wholeheartedly until I came through myself. Now that I did that, I have an easier time believing in myself and counting myself among the favorites."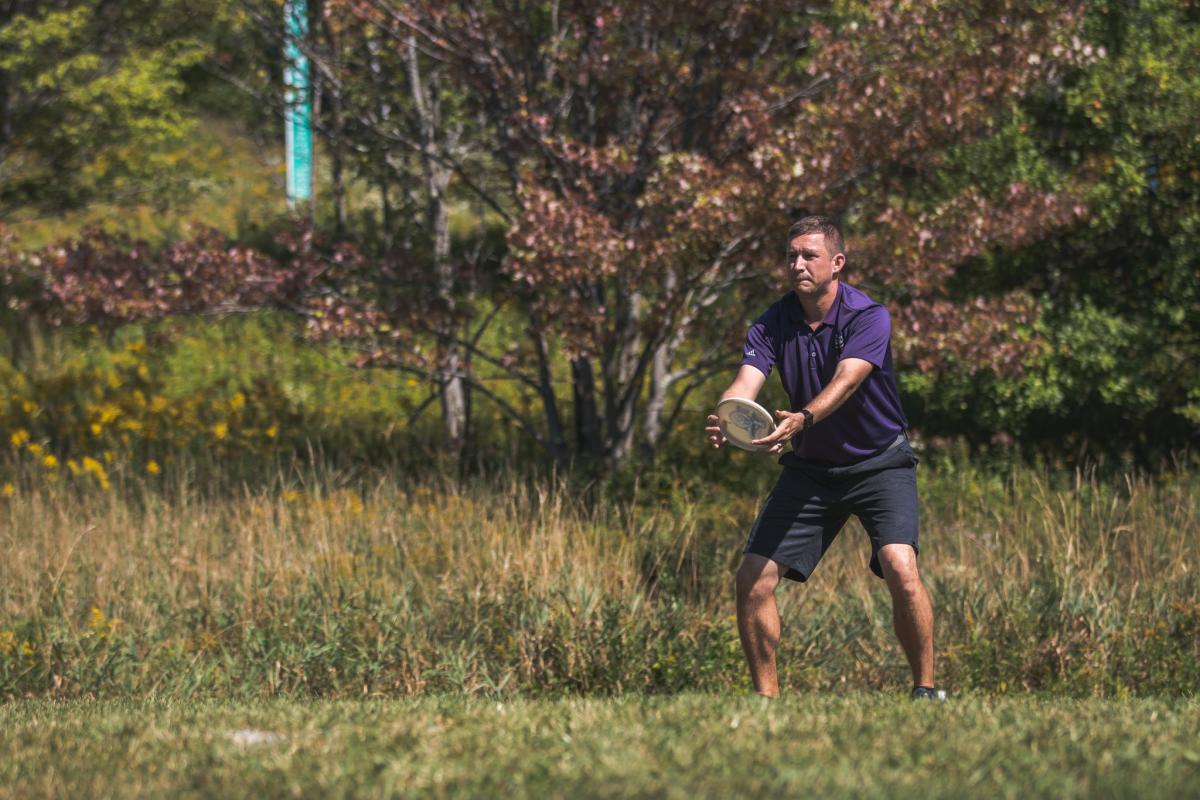 Among others in contention, there was a mix of management and mistakes. Conrad, who hit on 94 percent of his putts in circle 1 while peppering in two more from distance, was happy to have gotten through the round relatively unscathed.
"I was definitely hoping to step out and make a solid statement round one," Conrad said. "I wasn't just blindly attacking. To not shoot myself in the foot today was my number one priority, but after that I wanted to keep it pretty clean, keep it in bounds, and knock down my putts."
McBeth, on the other hand, said he could have shot a 12 or 13-under if it weren't for "amateur mistakes." Pestered by the local natives in the morning – insects, that is – he applied bug spray and ended up getting some on his hat. While it took care of the critters, it created another problem.
"Just habit from baseball – you always wanna adjust [the hat] and grab it, and just put my thumb in bug spray the whole time and didn't realize that was the grip issue I was having," McBeth said. "Took me awhile to figure that out, and just kind of did that and just kind of had to deal with it the whole round and had a film on my hand I couldn't get off. Kinda made me try to force my shots and focus on [thinking] I need to aim this shot. That's not what I like to do. I like to pick my spot and throw it."
As for the defending world champion, he also went the recovery route. After an inconsistent performance that found him scrambling to save par and falling off Heimburg's torrid pace, Wysocki closed out with a turkey to move to an 8-under par total and into a tie for 10th place with Gregg Barsby and Will Schusterick.
"I finished strong," Wysocki said. "I knew today we've got four more rounds to go. I just wanted to make sure I didn't take myself completely out of it. Coming into 16 I knew I had to birdie out to have a chance and be in contention still. I think I'm only two or three back, which is totally acceptable still after how I was playing today."
The top portion of the Open field hops across the road to play Brewster Ridge today. Heimburg said he prefers that track for its technicality, and he didn't expect to be daunted by being in the lead card spotlight.
"I've been there once before – I was there 2015," Heimburg said. "I've been on the lead card at Worlds, so hopefully no nerves."
The lead card tees off at 2:40 p.m., with real-time scoring and statistics available at UDiscLive.com.
2018 Pro World Championships