Career-Best Round Gives Cox Early Worlds Lead
Career-Best Round Gives Cox Early Worlds Lead
Three-way tie for second after day one in Vermont
Thursday, September 6, 2018 - 08:26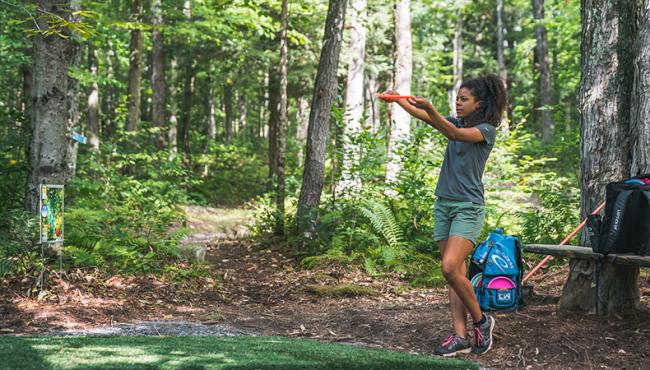 JEFFERSONVILLE, Vt. – One day after four-time PDGA World Champion Paige Pierce namechecked her as a player on the rise, Rebecca Cox made good on that promise.
The Ohio native took an early three-shot lead during Wednesday's opening round of the PDGA Professional Disc Golf World Championships with a 1-under par 60 through the woods of Smugglers' Notch Disc Golf Center's Brewster Ridge Course. The effort finds her clear of Paige Bjerkaas, Jessica Weese, and Holly Finley, a trio who tossed matching 2-over par 63s to open with a share of second place. The tournament's two favorites, Pierce and Sarah Hokom, finished the day in fifth place at 3-over par.
"I'm super pumped," Cox said. "I'm still processing everything."
Cox's 992-rated performance was the highest of her career. And what a time for it.
"I wasn't expecting to have the hot round," Cox said. "But my only expectation was to stick to my game plan and play my game and do what I do in the woods."
First on the agenda, a couple long putts. After hitting circle 2 in regulation on the 315-foot opening hole, Cox pitched up to start the five-day event with a clean par. After two-putting on hole 2, she recovered with a circle's edge connection on 3 before giving the stroke back with another bogey on 4.
She connected on a 40-footer to snag another deuce on the 365-foot 6th, then was able to navigate Brewster's demanding fairways with aplomb. Though she was often off the fairway – her 56 percent accuracy rate was eighth in the 49-player field for the day – she was able to find the gaps when she needed them. Her run of six pars through the course' midsection was punctuated by six successful scrambles as she staved off any potential damage.
"When I scrambled, it was me mostly not getting off the tee very well," Cox said. "So it was just scrambling for par and being just not in the right area I wanted to be off the tee."
The same issue plagued Pierce as she started her quest for her fifth PDGA World Championship. She blamed some early errors on the humidity and its effect on her grip. An early release on hole 2 found her drive spraying left and leading to a bogey 5, and though she was able to pepper in the most birdies in the field she simply couldn't string them together.
"I was kinda struggling with my grip, or if I wasn't I was thinking about my grip," Pierce admitted. "That caused me to think too much on the tee instead of committing to the shot at hand. Tomorrow I'll have a little a bit more room to work with on the fairways, so I'll try not to think about that as much."
Much like Cox, Weese was focused on stopping the bleeding during her round. Her 73 percent scramble rate was the third best in the field, and she knew going into the Brewster Ridge course that maintaining her cool would be more important than anything else.
"I know that there's a lot of trees out there – you're bound to hit at least a few of them," Weese said. "You definitely have to pipe your shots out there, but you can't expect to hit all your lines, so you've got to give and take a little bit. Can't really let it get to you…It can get emotional out there, so try to keep an even keel, try to keep a level head, and it paid off."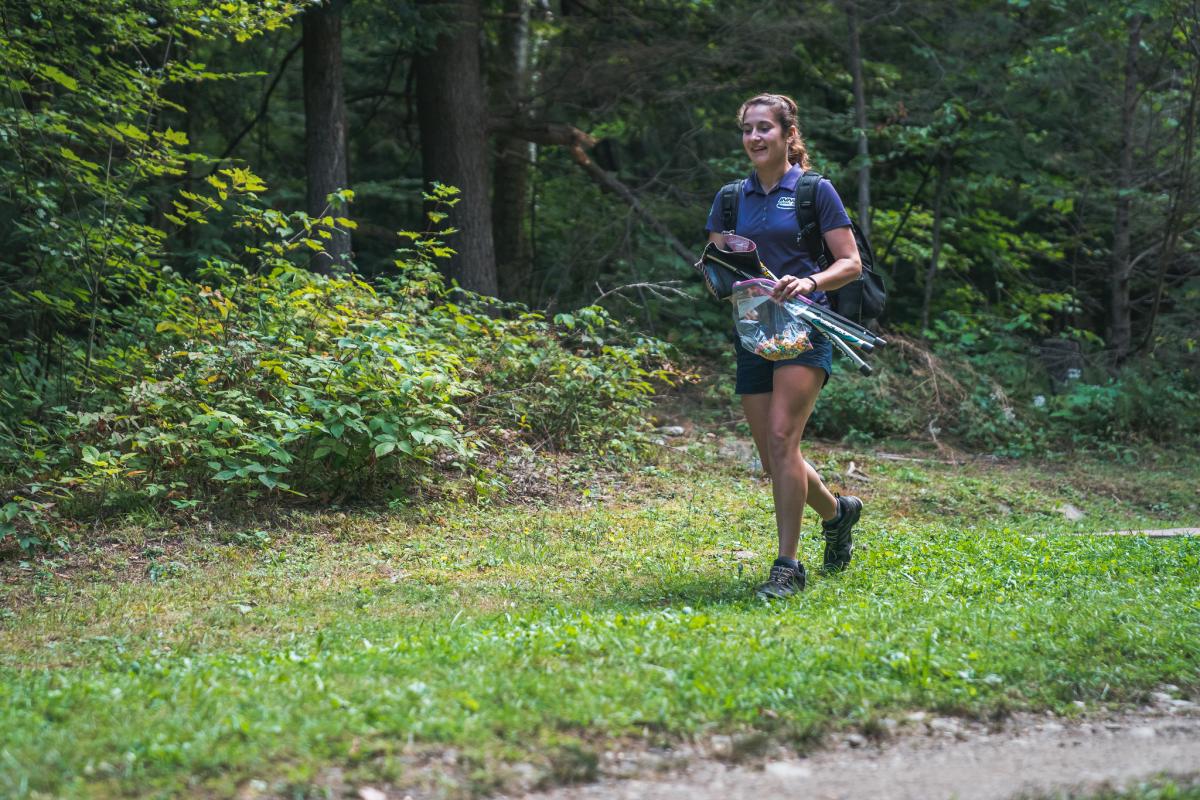 The Open Women's field's shift to Fox Run for round two, though brings other challenges. Lined with copious out-of-bounds, it's not just a grip-it-and-rip-it course. Add in distance – and the torrential rain in the forecast – and Cox said she knew she was going to be challenged.
"Brewster I feel more comfortable with. My game plan there was just attack the holes I can attack and play for par on the par 4 holes I don't really feel like I can be aggressive on," Cox said. "Fox Run is a lot more open and I'm not really much of a power thrower. I don't really have very much distance, but my game plan there is to just stay I bounds, get my pars."
The Open Women's lead is set to tee off after 10 a.m. due to a weather delay that impacted earlier groups. Tune in to live scoring and statistics all round at UDiscLive.com.
2018 Pro World Championships